Since I have been working so late this week I haven't had much time to spend with the kids. On Friday I decided I would do a fun but easy craft with them. I remembered when I was in school, we would make bunny ears every year around Easter time. So I went to the dollar store to get a poster board (2 for $1) and some Easter stickers. Everything else I had around my house. If you don't already have the materials, you can  get everything on the list for $1 or less at the Dollar Store.
Materials:
White poster board
Pink construction paper
glue
scissors
stapler (optional)
stickers, markers, pens (optional)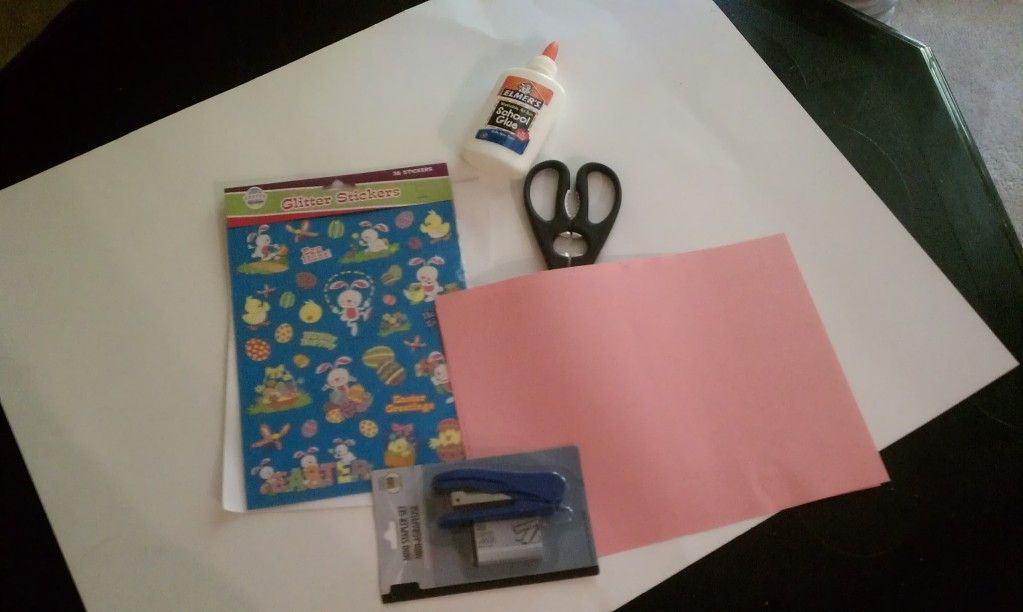 Directions:
1. Cut the band out of the poster board. Make each band about 2″ wide and at least 24″ long. After all, you can always cut the excess if its too big but you cant make more if it is too little.
2. Cut the outer ears out of the white poster board. Each ear should be about 8 1/2″ long by 3 1/2″ wide. You should draw the ears first and then cut them.
3. Draw and cut out two smaller 'inner' ears out of pink construction paper.
4. Glue the pink ears inside the white ears
5. Glue or staple the ears inside the band so that they will show behind your child's head
6. Optional: Let the children decorate the band with stickers or drawings
7. Staple or glue the band to fit around each child's head. You can cut then cut off the excess.
Baby E did not want to play. He loved decorating his band but he didnt want to wear it. He is teething and has a runny nose so I just had to share this picture of him.
Little M loved it though. He had so much fun!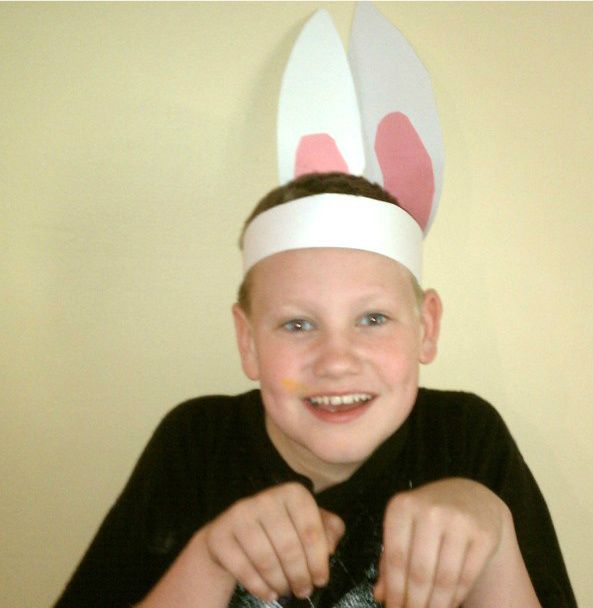 And here is his 'uh oh' bunny face cause his ears kept falling down!

If you want some more easy Easter crafts or fun recipes to do with your children, you can check out these links below:
Edible Easter Baskets
Dipped Baby Chick Cookies
Coffee Filter Butterflies
Fun and Easy Way to Decorate Easter Eggs (with CRAYONS!) 
Free Easter Printables/Coloring Pages