The day before my birthday I got a package (not a new thing) and like all packages (whether they belong to me or not) I got really excited! It was the day before my birthday so I was sure it had a delicious surprise inside and I was not disappointed! I received a pair of Nature's Sleep Memory Foam Slippers to try out! I am a barefoot when I hit the door kind of person no matter whose house I am at. However, we only have one AC unit for our house which has 2 floors plus basement. So we have to keep the main floor freezing so that we can keep the second floor decent. It's an old house (actually its exactly as old as me) with cold floors so I have been looking for some slippers to wear around the house. Plus with a cat who eats plastic and randomly picks spots on the floor to vomit, you really need to wear something to walk around at night. Here is a picture of the slippers I picked out!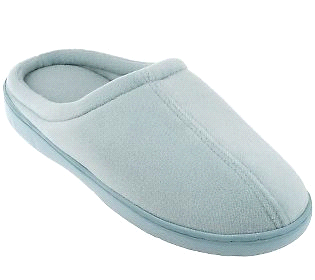 Unisex Slipper Sizes:

Small-5/6 Medium-7/8  Large-9/10  Xl-11/12


They are divine. They feel so soft on the inside. I just kept rubbing my hands over them the first time I wore them. They are really warm too. I got a large because you should always go a size up when choosing slippers and I normally wear a size 8 shoe. My husband put his feet in and was walking around saying they fit him. They didnt but since its open heel, his feet stuck out the ends. He thought he was very clever. These are unisex shoes so I told him I would buy him his own pair and he had to leave mine alone! You can get them for $30 with FREE Shipping right now on the website. They have light blue, pink, and sand colors. I recommend them for people like like lounging around the house or even people who need some slippers for a quick run to the mailbox.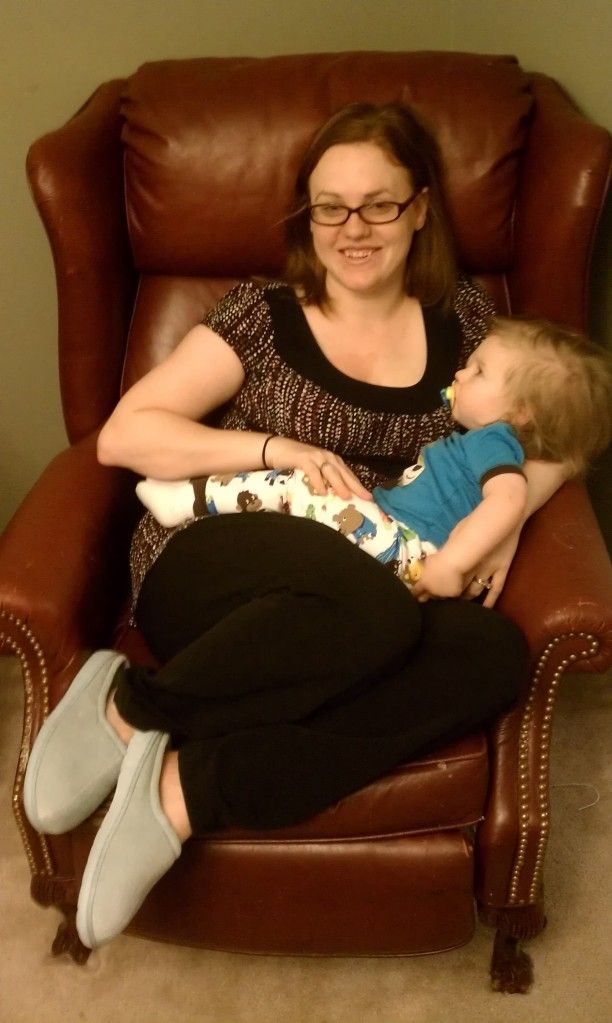 Told you it was cute! I look like a vampire and Baby E is just staring at me like I am crazy
You can visit Nature's Sleep via their website, http://www.naturessleep.com/. You can also like them on Facebook at https://www.facebook.com/NaturesSleep  and follow them on Twitter at http://www.twitter.com/natures_sleep to keep up with product news, giveaways, and promotions.
Buy It: You can purchase Nature's Sleep Slippers, as well as quality memory foam mattresses, pillows, and pet beds online at Nature's Sleep.  Currently, Nature's Sleep is offering a discount code for 50% off any order!!!! Simply enter the code BEARS50 at checkout.
<