I think one of the coolest cups Baby E owns is the Nuby No-Spill™ Insulated Cool Sipper. Did you see the joke I did right there? Ok, so I am not a comedian but I am a mommy which means I pack the bags and I do the dishes. I love the Cool Sipper. It is easy to clean and the nipple (which is pretty awesome) pops right out.  It is meant for children 15+ months and I think its because they are always on the go.  I hate sending Baby E out to play with a drink knowing its going to be hot in just a little while. It has been over 100 here for most of the summer and I like to know he will have a cool refreshing drink just like I would like. I put some ice in his cup and give him some juice and send him on his way. These cups are practically indestructible (now he is going to find a way to break it just to spite me saying this, mark my words). He throws his around all the time. It is BPA Free and it has a double wall insulation to keep liquids at their desired temperature.  It also has a no-spill design which is always great with an active toddler. It has a cute "This cup belongs to" spot on it too in case you send it to daycare or out to grandmas.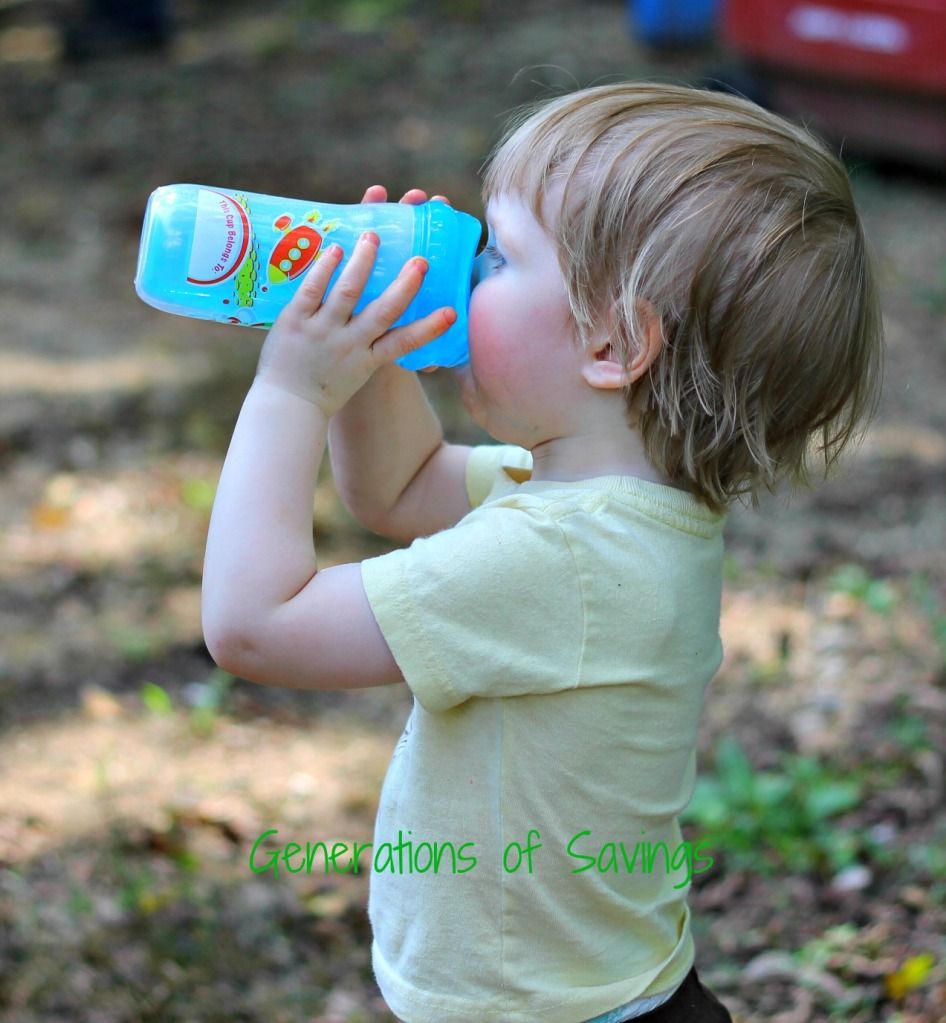 If you want an awesome cup like Baby E, you can find the Nuby No-Spill™ Insulated Cool Sipper for sale at BuyBabyDirect in a two pack for $8.99 with several choices of design!
You can also connect with Nuby:
Nuby.com
Facebook.com/nubyusa    (they have giveaways very often on Facebook, check them out!)
Twitter.com/NubyUSA
Pinterest.com/nubyusa/
I received this item as part of the Nuby Mommy Blogger program in order to facilitate my review. As always, all opinions are my own.