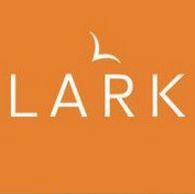 One of my "jobs" as wife is to make sure my husband wakes up in the morning.  I think this is probably the thing I hate the most about mornings.  My husband just cannot seem to wake up by himself and I find myself waking up before the alarm worrying that he's going to somehow oversleep.  Enter the LARK-Silent Alarm Clock and Sleeping Monitor.
This great item is perfect for my house.  It comes with a sleep sensor, band, stand, and LARK Up app.  Now it's my husband's job to wake himself up in the morning!  Not only does he get up on time, but I'm also getting better sleep!
This system is perfect for sound sleepers, someone with a roommate or a partner on a different sleep schedule, and even the hard of hearing.  It gently vibrates to wake you (or the person using the device) while letting everyone else in the house continue sleeping.  It also comes with a great feature of a sleep coach to help you obtain a better sleep pattern.  So I think this would be amazing for a college student especially if they have a different schedule than their roomie.  There is nothing like studying till 3 am and then your roommate's alarm waking you at 6 because they have swim class.
This system is currently $99 through
Apple stores globally as well as BestBuy.com, Amazon.com, and select Best Buy stores.
  But you can also win it in the 
Back To School Blast
Event.  LARK is giving away the
Silent Alarm Clock and Sleep Monitor
!