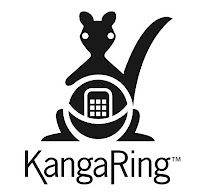 If you've ever been in a car wreck where the impact was pretty hard and you couldn't find your phone when you needed it the most, then you're just like me.  This happened to me several years back and I was literally freaking out.  This is where the KangaRing would've come in quite handy.  Also, quite often I am scrambling around trying to find my phone when it rings in the car. I don't know what it is about driving but that always seems to be when everyone calls.  That is when they arent calling the second you get in the shower.
The KangaRing is a pouch that can hold your phone, among other things, and you can hang it up within reach of your driver's seat.  On top of that, you can actually charge your phone while it's in the pouch. You just pull the strap through.   Don't have a spot in your car that your phone can sit while it's charging? Viola! KangaRing to the rescue.
KangaRing is generously giving away FIVE prize packs in the Back to School Blast, each filled with two pouches (one Stronghold and one Luxe). The Luxe is made of a cotton/poly fashion print on one side and black denier poly on the other for stability. It measures 3.5" wide x 5.5" tall and there are quite a few different designs to choose from. I like the chandelier one pictured below.
The 
Stronghold
 has a hard-shell construction with a soft-touch interior, ensuring no interference with your phone screen or your phone's functionality. It's compact and lightweight, and has an 80 degree clip on the back. It also comes with a magnet closure that snaps shut to keep your phone secure. The Stronghold measures 4.25″ wide and 6.75″ tall. I think its cool that it has the 80 degree clip, I know I would play with that and its awesome I can strap it to my purse or belt.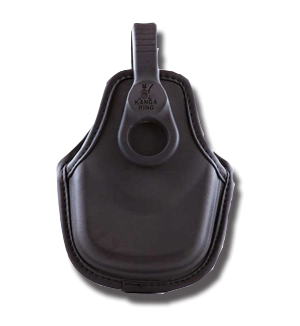 To find out more about KangaRing, you can like them on Facebook or follow them on Twitter.