Baby E has had a lot of infections due to his immune deficiency. He has been through so many round of antibiotics. I am not sure if this how it is with most kids but most of the antibiotics have broken out his butt. That is why I have to have a really really good diaper rash cream. It has to be one that I can trust for a bad rash and for normal days.  Baby E and I trust Dr. Talbot's Diaper Rash Ointment with Zinc Oxide and Peruvian Balsam. I received a sample in a baby pack from either BuyBuyBaby or BabiesRUs and I have used it as often as I have seen it in the stores since then.  Then Nuby sent me some more to try out and I was happy to have some more for Baby E.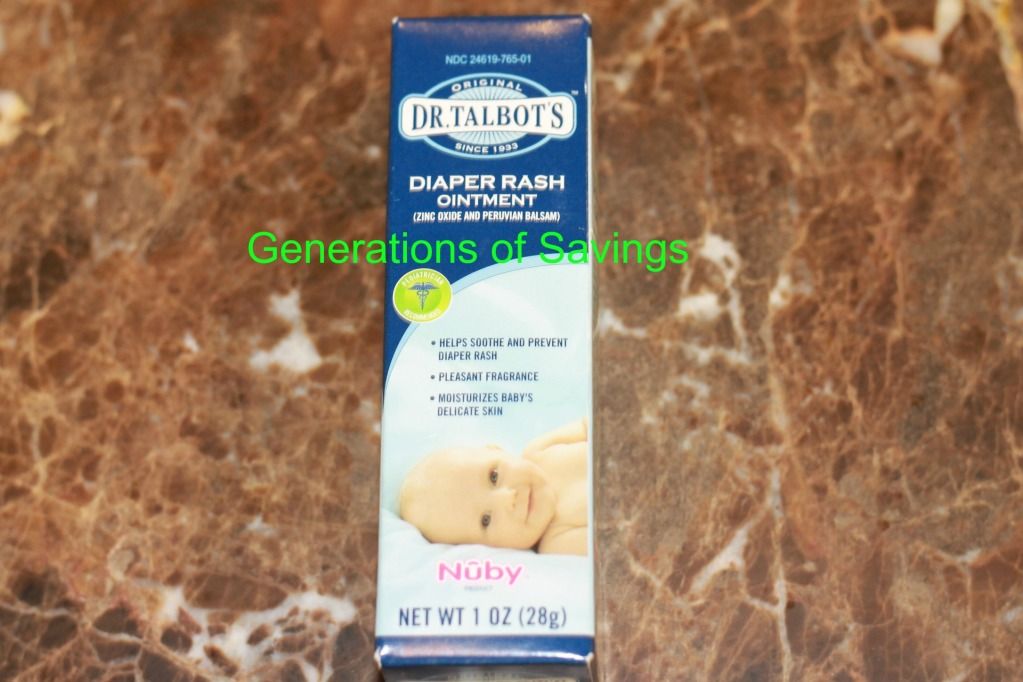 Dr. Talbot's Diaper Rash Ointment was first developed by Dr. Ralph Jefferson Talbot in 1933. That is just mind boggling to me. That is older than my grandmother. So obviously this is some good stuff if it has been around for almost 80 years. I dont know if its the Peruvian balsam but it doesn't smell like normal diaper rash cream. It has a nice scent to it.  Another great thing about Dr. Talbots is it goes on smooth not chunky. I hate those chunky diaper rash ointments.
You can find Dr. Talbot's Diaper Rash Ointment online at BuyBabyDirect.
You can connect with Nuby using the links below:
Nuby.com
Facebook.com/nubyusa (they have giveaways very often on Facebook, check them out!)
Twitter.com/NubyUSA
Pinterest.com/nubyusa/
I received this item as part of the Nuby Mommy Blogger program in order to facilitate my review. As always, all opinions are my own.