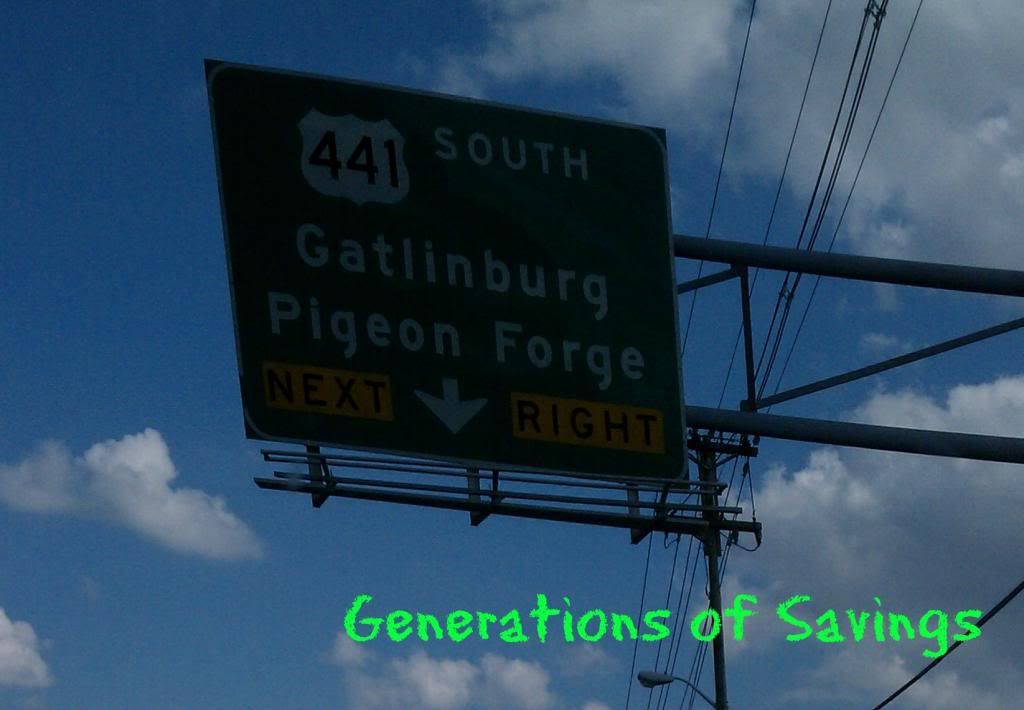 One of the first things I got to see on my trip to Pigeon Forge, TN for Brandcation was the cabins we were going to be staying in. Cabin Fever Vacations offered us an amazing cabin that could fit all 34 of us women in it comfortably. My GPS decided it finally wanted to work as soon as I got into the city of Pigeon Forge, TN and it led me to a very steep hill. I passed so many great cabins on the way up to ours, I just knew it was going to be awesome. After I parked, I saw that it had a lovely front porch with picnic tables outside.
I got inside and there was so much bustle going on with everyone just arriving. I went to find a bed with someone who wouldn't mind me getting up a hundred times in the night to go pee. I found this awesome bed and got to met Joy from Joyful Musings for the first time.  Even spread out, I had so much room that I was seriously considering telling my husband we had to buy this bed.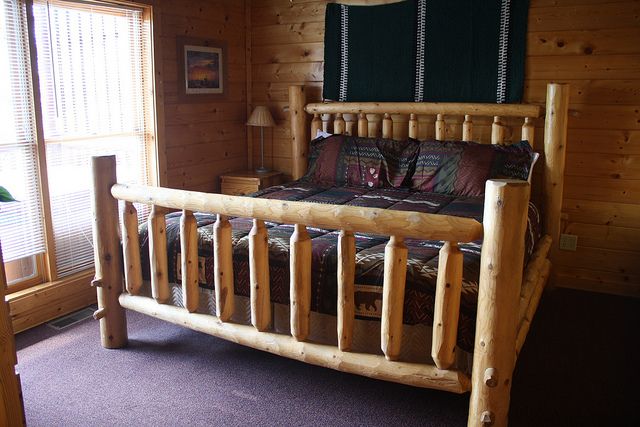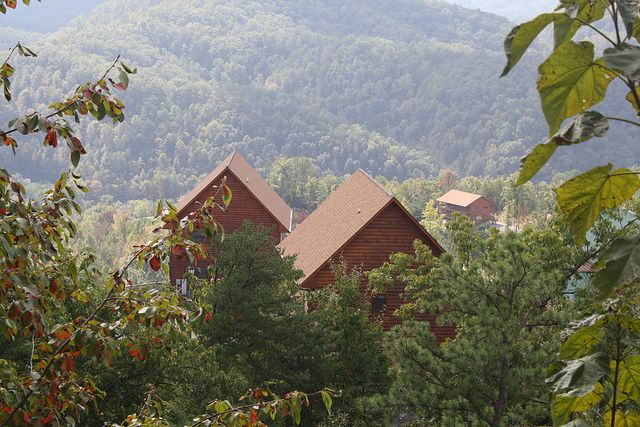 The views off the balcony were amazing. Each floor had it own porch with rocking chairs and swings.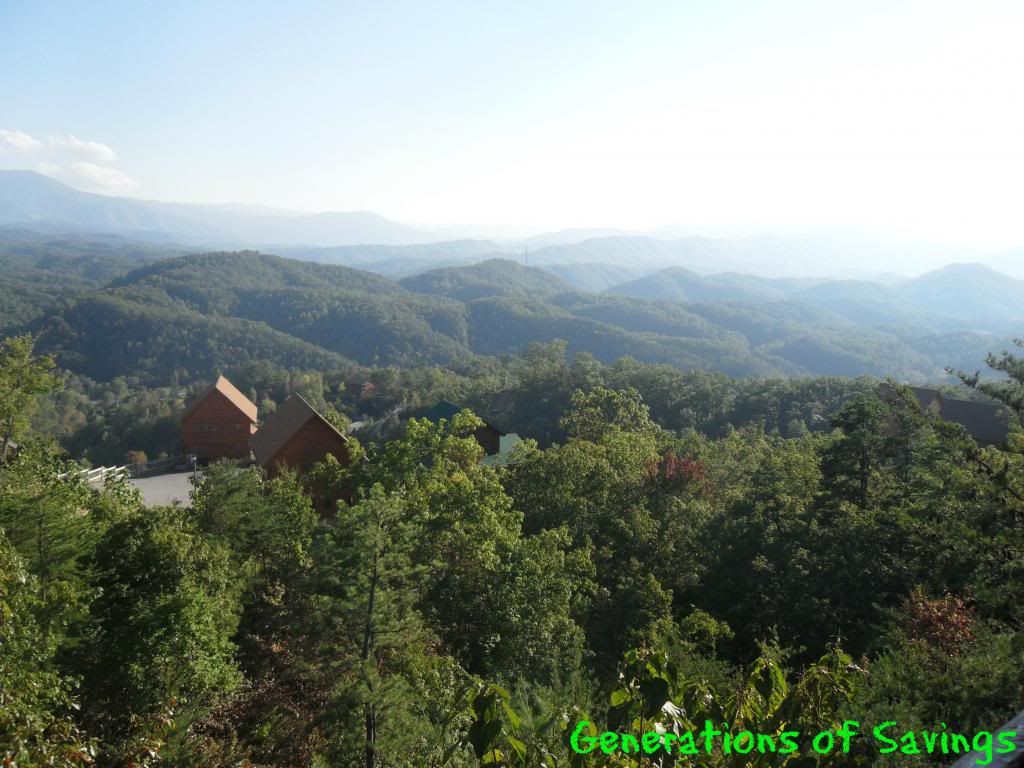 I could seriously sit in those rocking chairs and take pictures forever. Even when it was dark, it was beautiful looking down the mountain.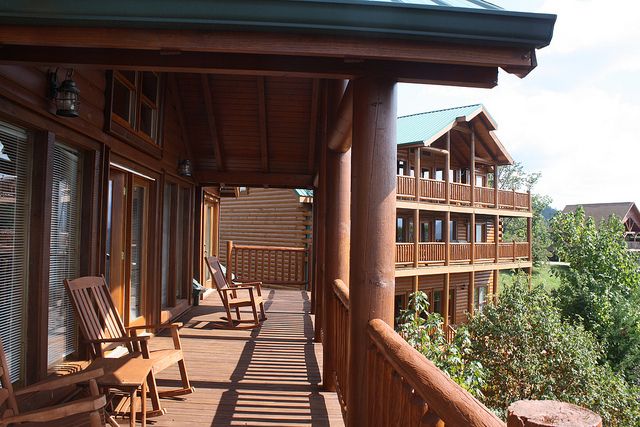 On the bottom floor, there were two hot tubs. While I couldn't actually get in the water, I got to kick my feet in it and sit on the side. I can just image how amazing it would be if I was there with my husband and kids and I got to hang out with him after the kids went to bed.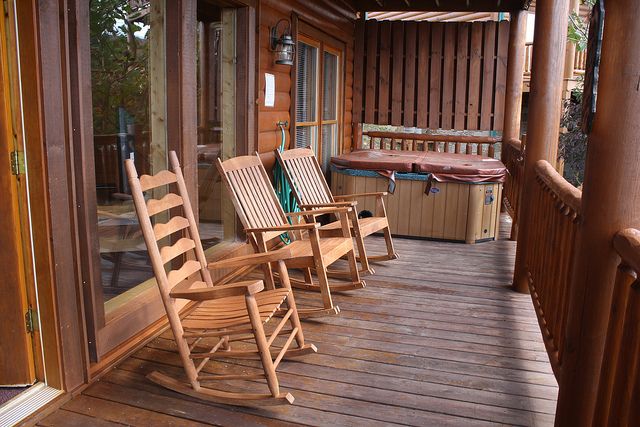 Also on the first floor was the rec room with even more sleeping space. There was a pull out couch and a futon bed. There was also a pool table, entertainment center with mic, washer and dryer, foosball table and lots of room to hang out!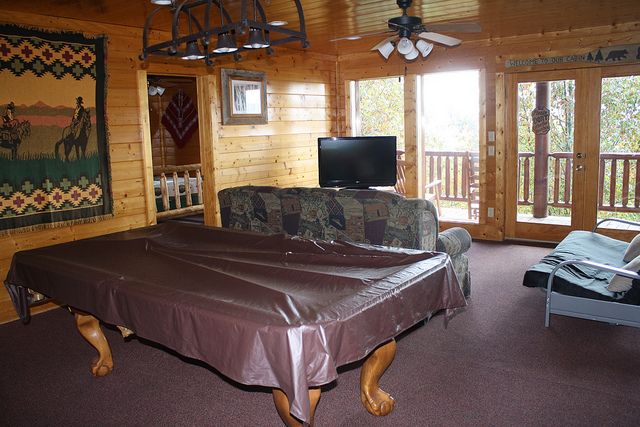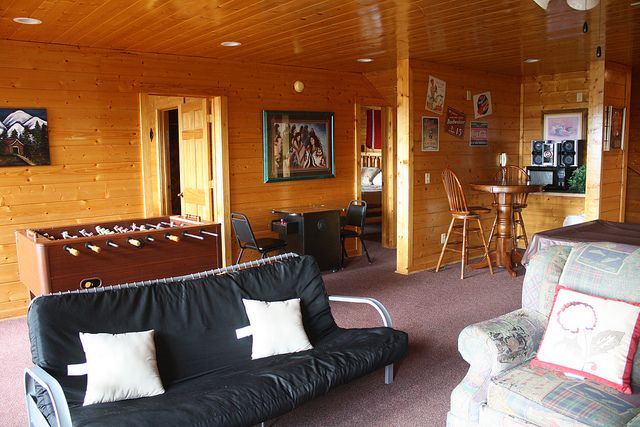 The whole cabin had tons of ambiance. There were paintings and pictures and wall hangings everywhere. They had really cool furniture all over the place. Check out this awesome room. Isnt the furniture lovely?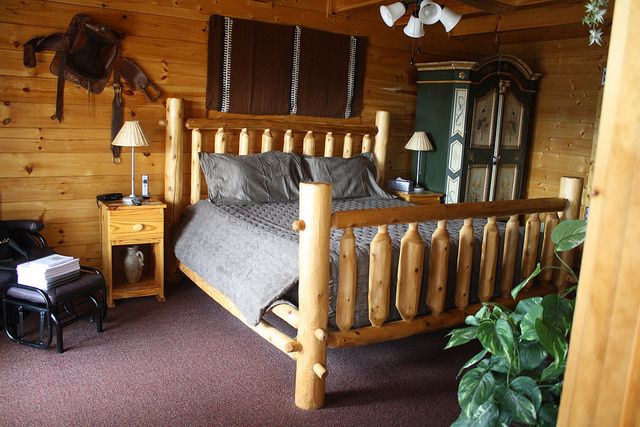 I also made a friend outside while I was there. I am pretty sure it belonged to one of the families who lived in the cabins near us because it was so friendly and well fed. Luckily, cause I am betting Big E wouldnt like me bringing a stray home from TN.
It was such a lovely stay. I have never felt so clean while staying somewhere other than my house. It honestly felt like I was staying at family's house or a friends because I felt so at home there. I recommend checking out Cabin Fever Vacations on Facebook and Twitter to see what lovely promotions they have going on. They have cabins for small groups to huge groups some that even have pools!