Well, its been a month and a half on Nutrisystem and I am proud to say that I am doing well.  I have been chugging water like there is no tomorrow. I have been turning down offers of fast food (oh chick fil a, why are you so yummy?) from friends at work and just bringing my lunch. I really feel like this Nutrisytem diet is going to work for me. I know I sounded all gloomy last week about my weight but I figure that if I can fit in clothes that I like and I can make up the stairs at home without being out of breath, than I am doing good.
Big E is doing great on his diet as well. He actually told me last week he was going to quit because he was tired of everyone else at work getting to go out to eat. I told him that being on a diet didn't mean that he couldn't go out to eat. It just means that he needs to watch what he eats when he goes out.  That is what is so great about Nutrisytem. It gives you great help on how to make meals for yourself and how to balance everything out so that you don't have to just eat Nutrisystem food all the time. I have made so many healthy meals lately and all kinds of inventive sides of veggies.
Well, I am going to bed. Getting enough sleep is a huge part of the getting healthy process and I have been having tons of trouble doing that.  Before I go though, here is something I have been promising since Week 1.  Before pics of Big E and I.  Don't laugh, we are looking so much better! I havent lost any more inches since last week but Big E lost another inch around his hips (he says he has girly hips) and around his waist. He didn't do any crunches last week though, just upper body.  I told him he needs to diversify his workout.

and here is mine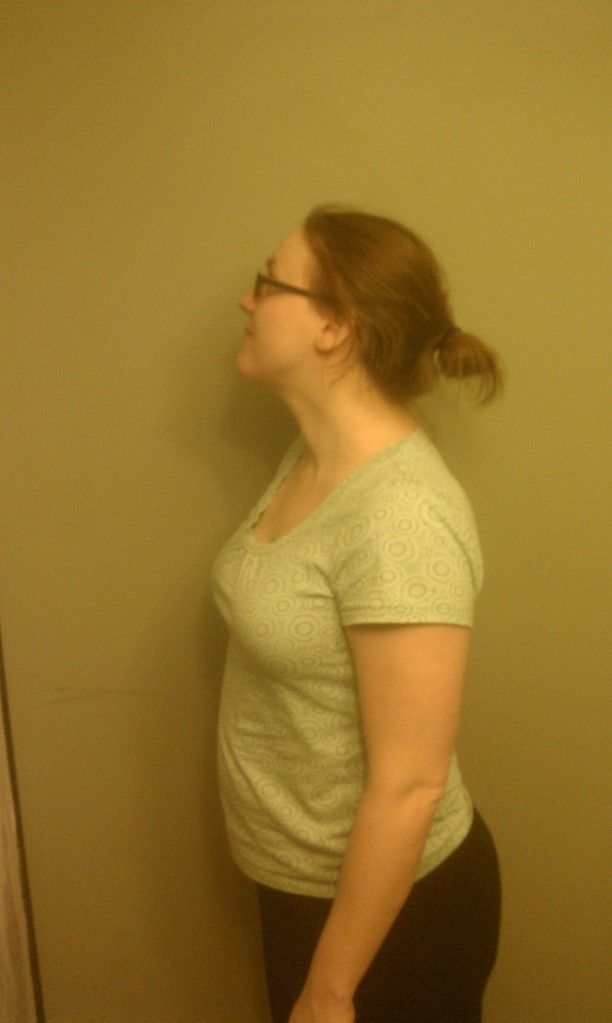 Week  6 Totals:
Kat                                                                                   Big E
Wk5 Starting Weight                                            Wk5Starting Weight
170.8 lbs                                                                          200.8 lbs
Week Loss/Gain                                                   Week Loss/Gain
-1.9                                                                              –1.6 lbs
Ending Weight                                                      Ending Weight
168.9 lbs                                                                         199.2 lbs 
Total Loss Overall:                                          Total Loss Overall:
5.1 lbs                                                                            20.8 lbs