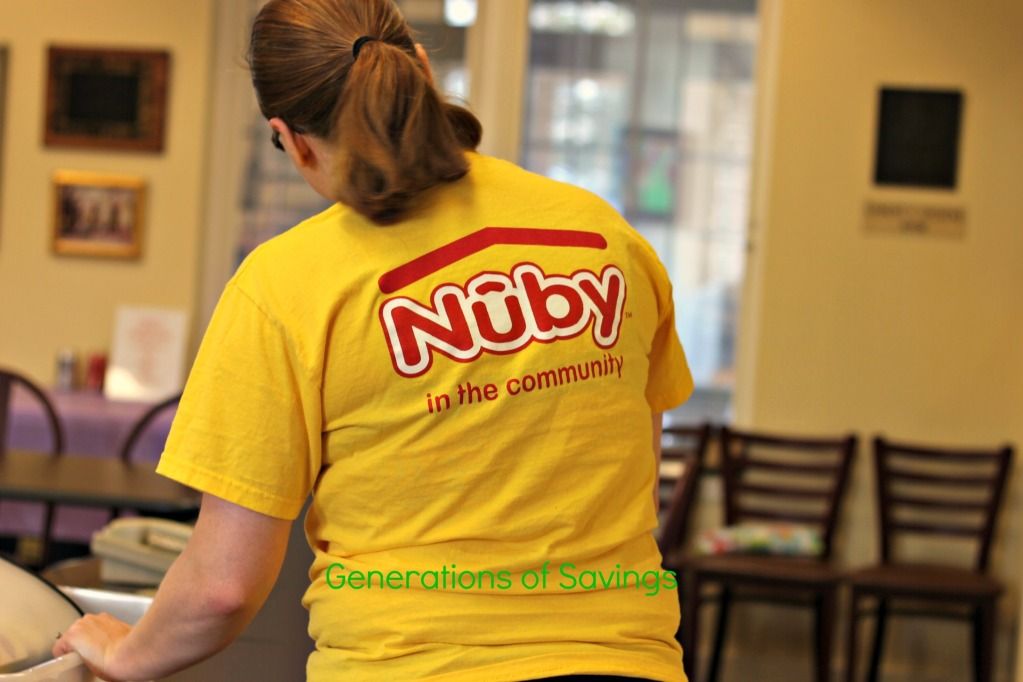 Well, I am at it again. Doing those crazy good things that make me wonder why I quit my community service group. I had so much fun at my last Nuby in the Community Event volunteering at the Lovelady Center that I just couldn't wait to do another. Luckily, I was able to do one at the end of July with the Ronald McDonald House of Birmingham, AL. I talked to them and set up a craft night. Since there is just a transition from day to there because the residents never know what is going to happen, they told me they would advertise the week of the event and they weren't sure what type of turn out I would get.  I was happy to get out my craft stuff and go buy some new stuff to have fun.  Little M helped me. We bought some new beads and string to go with my jewelry making kits and we bought several sets of stickers and foam banners from a craft store nearby.

This is the sign that they put up for me! I was so thankful for them for letting me come out and telling everyone to come down to do crafts with me. One young girl was so excited that she came in while we were setting up and she wanted to help us but I told her to let Little M do all the work and she could get started on her masterpiece. The sight of that little girl is what brought home why I was there and why I choose the Ronald McDonald House to volunteer at. Because 24 hours a day, 365 days a year the doors of the Ronald McDonald House are open to families of sick or injured children. Because it has provided an estimated 34,000 stays since the House opened in 1979. This is the mission statement taken from the website:
RMHCA Mission Statement:
Ronald McDonald House Charities® of Alabama, Inc. (RMHCA) is committed to enhancing the lives of children and their families, with a primary emphasis on facilitating access to pediatric health care for residents of Alabama and adjacent states.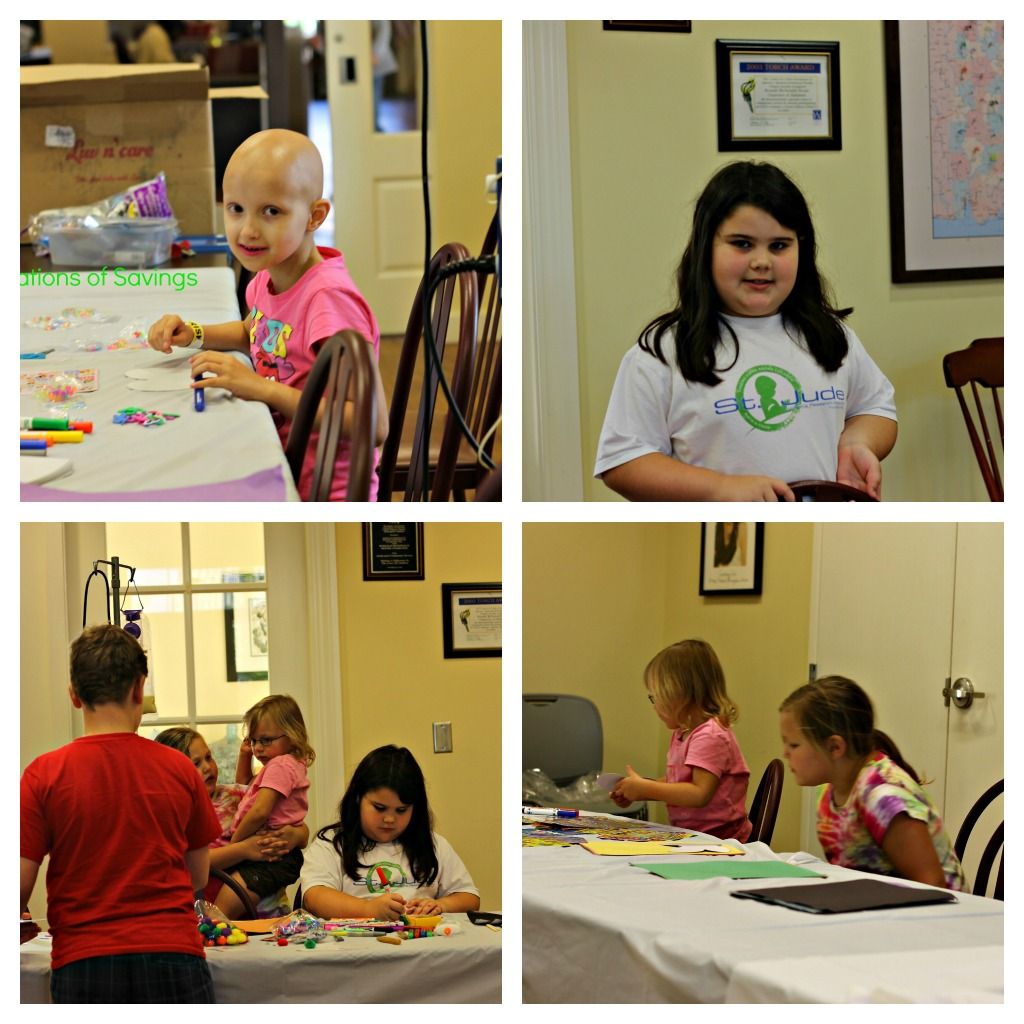 Here are some of the children doing crafts with Little M helping in every way he could. He was bringing pencils over, snipping necklace cords, and telling everyone how lovely their work was coming along.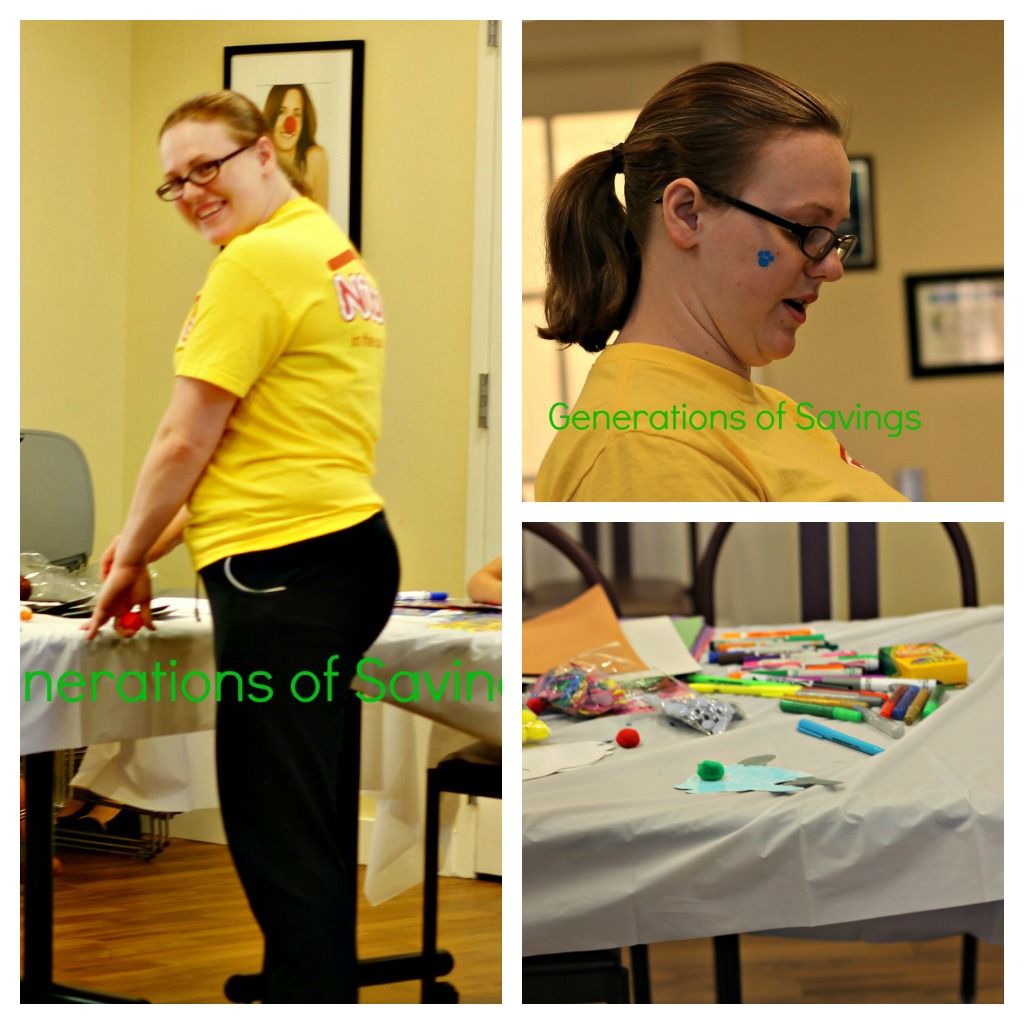 Excuse the terrible condition of my hair. I was worried we were going to be late and didn't have a chance to get cleaned up after work.  Little M and I set up all the tables and I even walked around with stickers on my face and on my hands. I am a kid at heart. I made a butterfly and a necklace.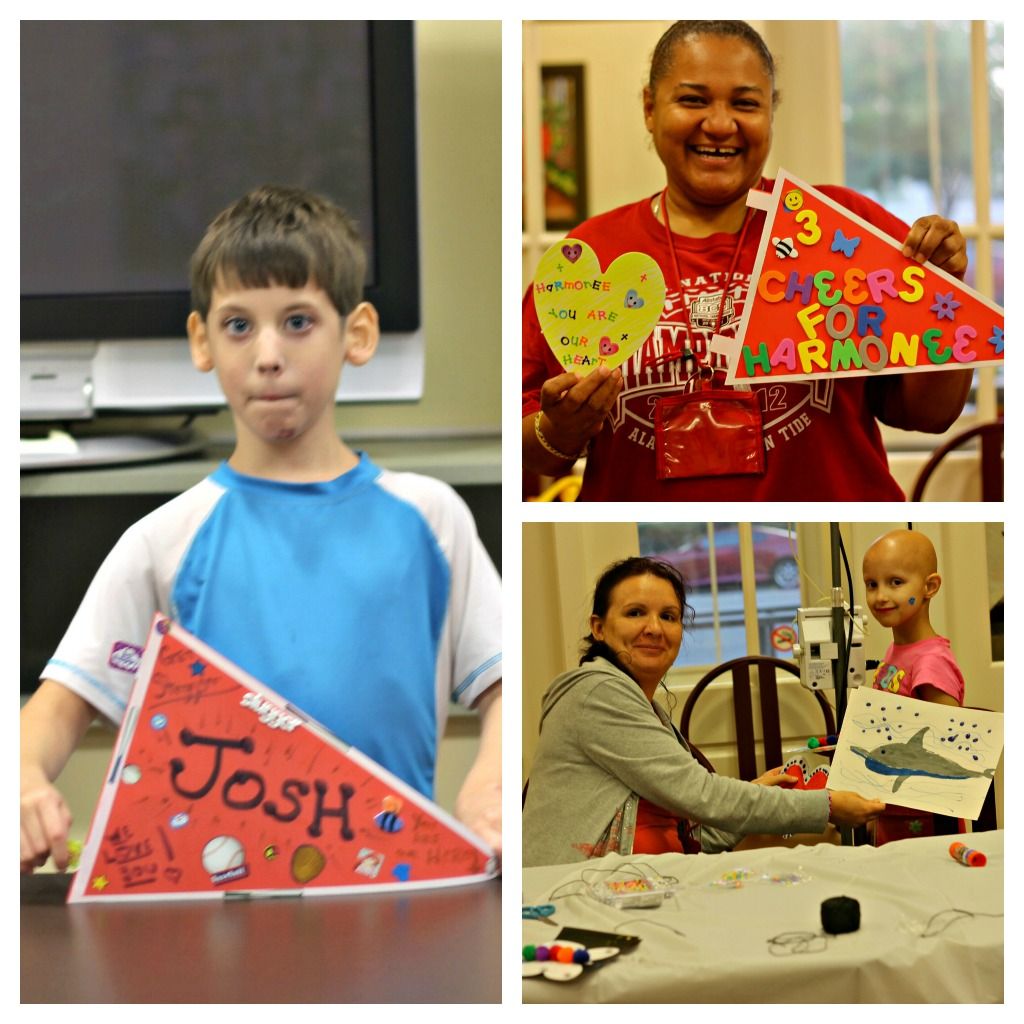 Here are some of the finished pieces! Everyone had so much fun. They just kept thanking me for coming out.  Nuby provided me with No Spill Easy Grip Cups to give to the residents! They were so appreciative! I had some left over that I left with the front desk for the parents who were stuck at the hospital with their children or who were unable to come down to the event.  I had so much fun volunteering at the Ronald McDonald House! You can check out the rest of my photos on my Google + album.
If you want to check out the Ronald McDonald House of Birmingham, you can check out their website or like them on Facebook.  A great, easy way to give back is to collect pop tabs from soda cans. Here are some other ways you can help.
Thank you so much Nuby for letting me do this event and for providing gifts to the residents!
I participated in this event as part of the Nuby Mommy Blogger program. I did not receive any compensation to write this post.