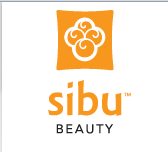 I was contacted recently by Sibu Beauty about their three new products, Sea Buckthorn Exfoliating Scrub, Sea Buckthorn Purifying Mask, and Sea Buckthorn Clarifying Toner. I eagerly accepted to review them because I love Sibu! I have quite a few of their products. In fact, I am pretty sure that I have almost all of their products because they are just that great.  I just love the fact that Sibu products are made from Sea Buckthorn which is such a great supplement! They are also 100% natural. They contain no dairy, wheat, gluten, sodium, yeast or preservatives.
High in the Tibetan Himalayas (12,000 feet above sea level) grows a tiny but resilient fruit that resists the harsh weather conditions and high altitudes. The sea buckthorn berry fortifies itself against the elements by producing an array of powerful nutrients. With over 190 bioactive compounds, sea buckthorn is an unsurpassed source of Omegas 3, 6, and 9. And it's a rich source of the elusive essential fatty acid, Omega-7, an essential fatty acid vital to collagen production and healthy skin, hair and nails.
Sea buckthorn is a natural product with 1300 years of traditional uses with the modern scientific research to back it up. Our superior processing techniques and our premium and exclusive source of sea buckthorn allow us to create a revolutionary group of beauty products.
I have to admit that I usually forget to use a toner when I get out of the shower. I know its needed and that I need to care more about my skin but sometimes I am just in a rush and don't feel like getting a cotton ball out. Sibu Clarifying Toner is teaching me to do better though because its a spray toner. I don't need to use anything else, just spray it on and rub it across my face and neck. It says it is for all skin types which I usually avoid because of my sensitive skin but it is natural that it doesn't affect my skin at all.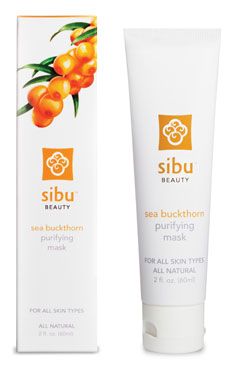 Purifies and refreshes skin while detoxifying cells. Helps slough away dead skin cells evenly, resulting in a beautifully smooth, fresh and youthful radiance.
Using a mask is another thing I don't do as often as I should. It works best if you use it once a week to clear away all the dead skin cells evenly. I was amazed at how great my skin felt after just using the Sibu Purifying Mask once! And horrified at how nasty my skin must have been before I tried it. I walked around the house while the mask worked it's magic and picked up random toys. It was very easy to kill 5-7 minutes picking up because my house always looks like a war zone.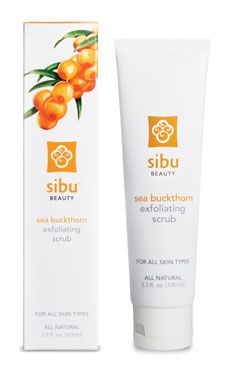 The Exfoliating Scrub was definitely my favorite product of the three. I love scrubs. I love how rough they are on the skin because I know that they are getting all the bad stuff out. Plus, the way that your skin feels after you are done using it is awesome. My mom said I had a glow after I got out of the shower the first time I used it so I guess its doing something good.
I know April is almost over but if you use code NEWSIBU15 on checkout you can receive 15 percent off your order. Be sure to order before the end of the month though!