This post is sponsored by Sivan Social to promote Reebok x Jurassic Park new collaboration #ReebokxJurassicParkSDC. As always, all comments and opinions are my own.
In a collaboration 65 million years in the making, Reebok has finally given in to my demands and made dinosaur shoes. Ok, it wasn't me but they did come out with an amazing collaboration recently. Reebok and Jurassic Park have teamed up to feature the iconic 1993 film, Jurassic Park. Being both a dinosaur and science fan, I loved Jurassic Park and very loudly told everyone that. I watched every dinosaur or kaiju movie I could find. Sadly, in the 90's, I was made fun of for wearing Jurassic Park merch because dinosaurs are "for boys". I am glad today that dinosaurs are for everyone and so is the new Reebok x Jurassic collection. Especially the shoes! Each pair has unique and intricate details and pays homage to a key character or prop from the original film.
I very eagerly got a pair of the Jurassic Park Club C Legacy Shoes as soon as they came out. I even dressed to impress in my Dr. Ellie Sattler outfit the first time I tried them on! I spruced it up with a dinosaur shirt though. They had so many cool options but I had to do with the Club C Legacy because I loved the tiny genetic code on the side of the shoes and the DNA strand on the bottom. And Mr. DNA on the tongue under Reebok Classic.
I am in love. I feel so cool and I wish my childhood self could see me now. Totally iconic. They have so many more options including kid and toddler shoes. They have the quote, "Before we even knew what we had, we patented it, packaged it, and slapped it in a shoe box.", on the website and the nod to Dr. Ian Malcolm is superb. There are so many details I know I have missed. The insides have different patterns on each shoe and the ends of the shoelaces say BINGO!.
Ready to get your own pair of awesome childhood goodness? You can explore all the different designs and styles for the Reebok x Jurassic Park collection.
You will also be happy to hear that Savings.com is giving away five $100 e-gift cards to spend at Reebok in support of their Jurassic Park collaboration launch! You can enter to win by clicking on the photo below or clicking here to enter.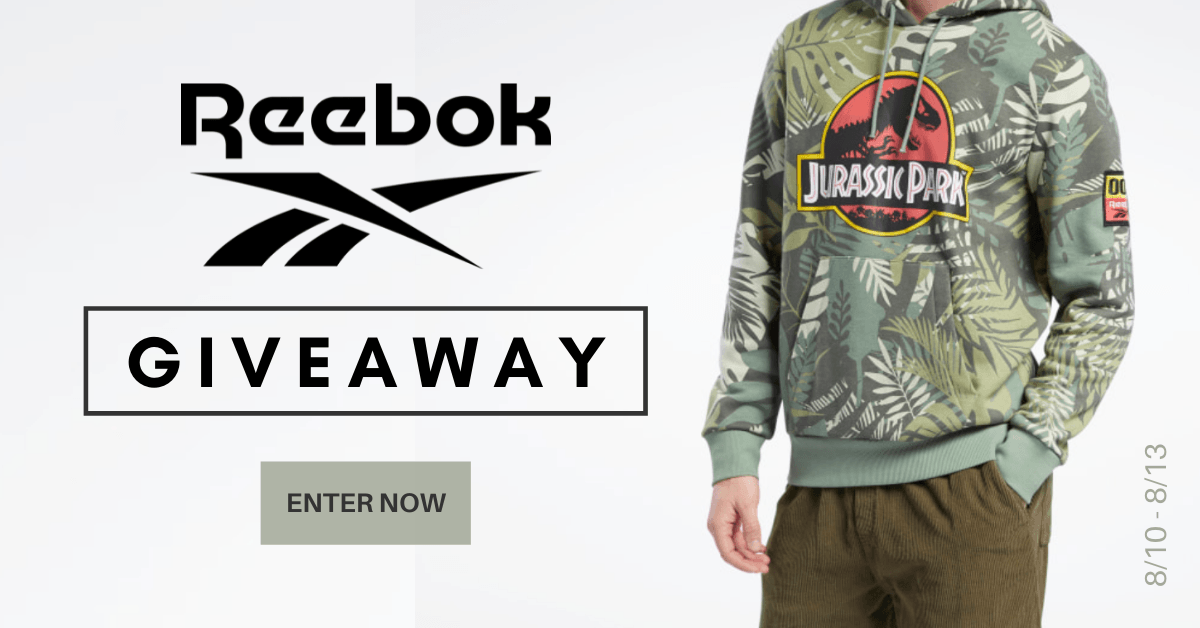 "Ah-ah-ah!" You don't need a magic word for this one. Don't miss out on this awesome chance to own a little bit of cinematic history. Check out the Reebok and Jurassic Park collaboration now and don't forget to enter to win above!