I have recently been as lazy as possible. I was trying so hard to lose weight and exercise but then it became 110 degrees outside so I decided to play the live in the house, black out curtains, air conditioner and two fans game.  I think any sane person would play this with me. However, children seem to not feel the heat so I still have to worry about my boys being outside. Little M has decided he wants to plat professional football after his basketball career and he is always doing runs up and down the street to get himself in 'playing shape'. I think he has watched too many football movies but if it makes him happy, I will gladly time his sprints.  We were given a set of children's Swiggies to try out and I couldnt be happier with the timing of receiving them.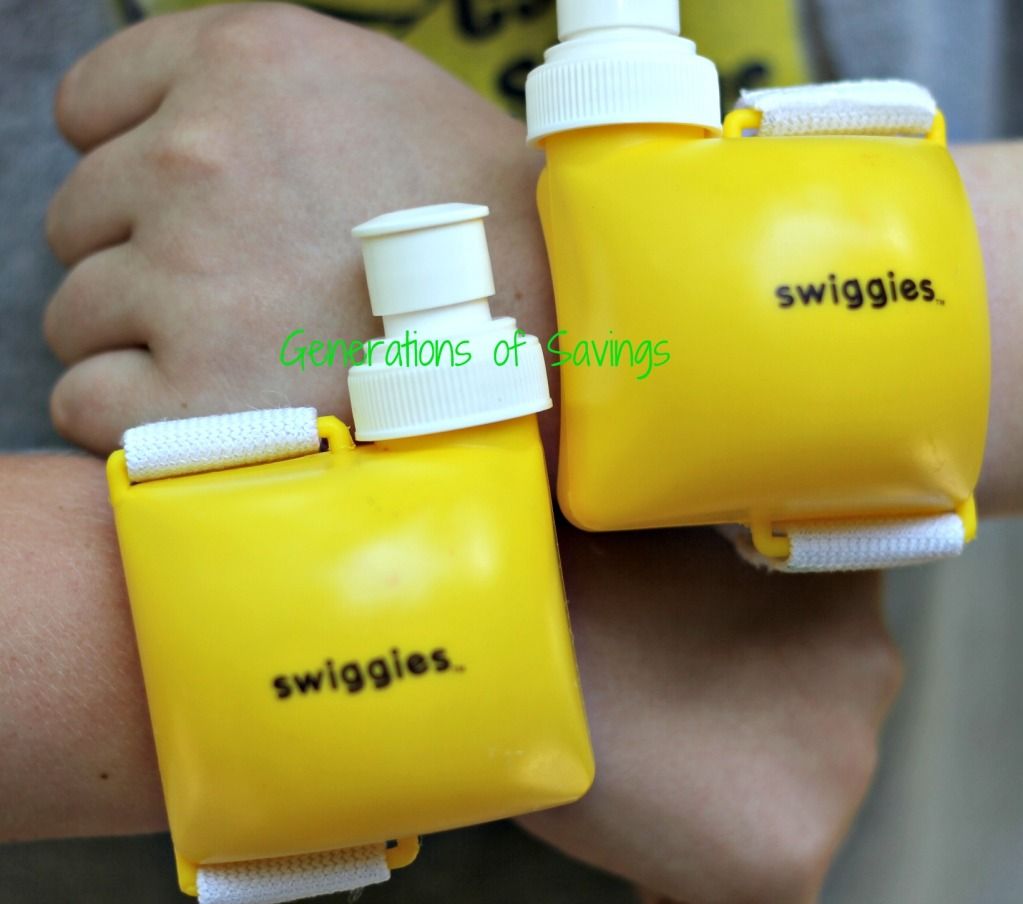 Now I know that Little M will be hydrated while he plays outside in the crazy heat. They are so easy to use as well! You just slide them on your wrist and they are adjustable. Then you can fill it up with 8 oz of water (the adult size holds 11 oz).  My son loves them. They dont leak and they are BPA free so I know they are safe for my kids. They are super great right now because my son has been wearing his athletic shorts outside everyday with no pockets so he wouldnt have a place to keep a drink at anyways. Not to mention its hard to hold onto a drink while you are running down  the street! He said all the neighborhood kids want some as well especially when he told them they came in all different colors for adults and children.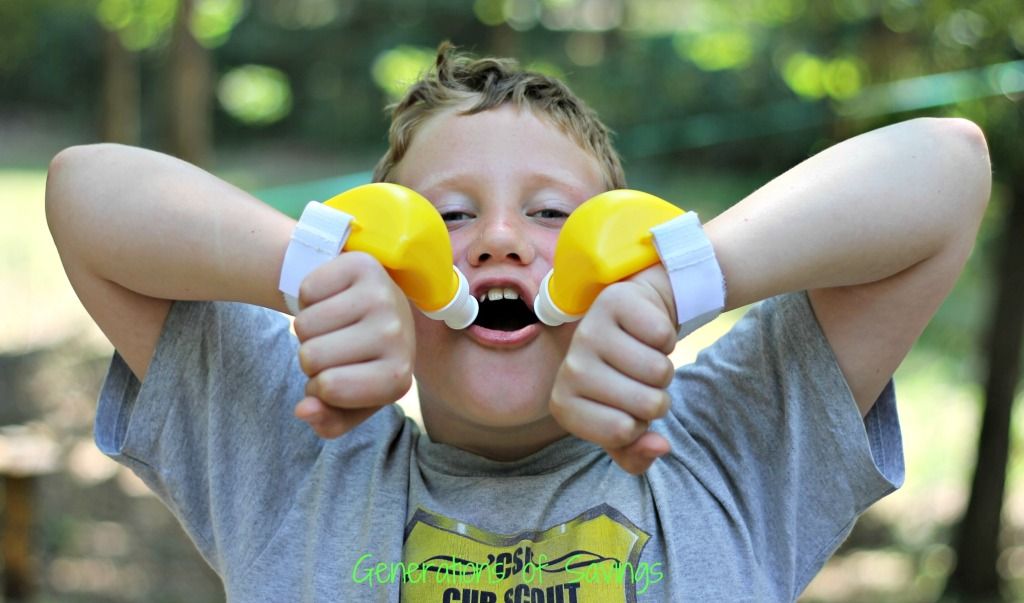 If you want to check out Swiggies, you can visit them on their website, like them on Facebook, and follow them on Twitter. If you own a business or sports team, you can also have them specially made with your brand for your promotional needs!
You can also win a pair of Swiggies by entering on the Rafflecoptor form below. This giveaway will end at 11:01 PM CST on 7/21 and is open to US, 18+ Only.
a Rafflecopter giveaway
I received the above product during a campaign with Karma Media. As always, all opinions are my own.