Well I don't know if I have mentioned lately (pure sarcasm) that my son has an immune problem. He has a permanent cold or fever it seems like and there is nothing they can do about it.  So as you can imagine, we used to go through a lot of tissues in my house. I won a Boogie Wipes giveaway a year or so ago and totally forgot about it until a few months ago. I brought those awesome Wipes out and they saved our life! Then I was given the chance to review them from Karma Media so I happily accepted!  They sent us this awesome gift pack with several samples of the different scents.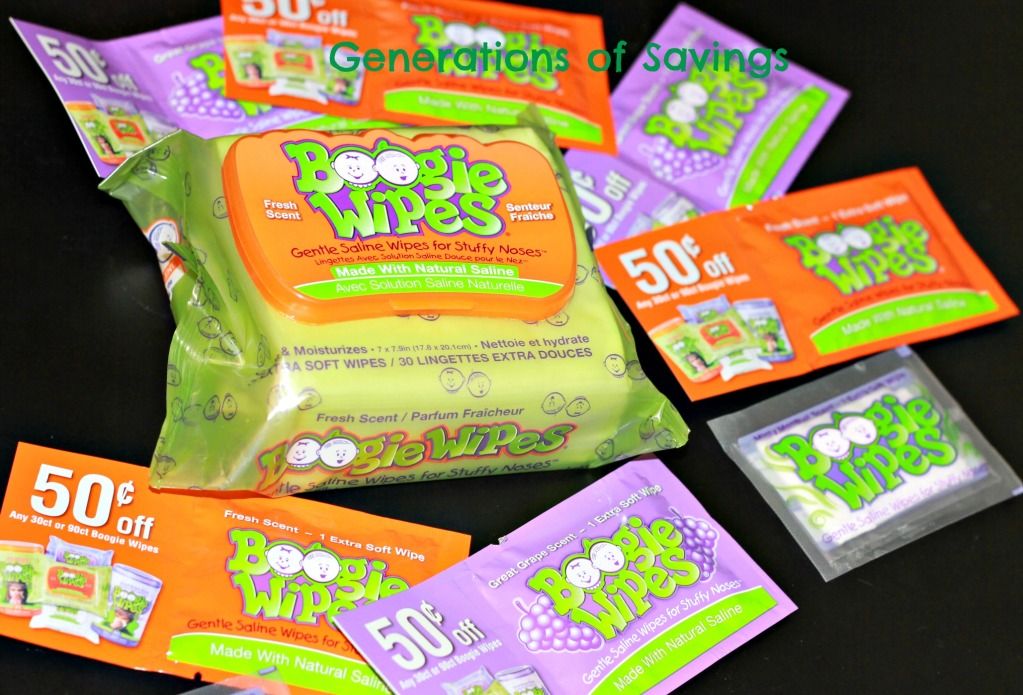 The different scents include simply unscented, great grape,  fresh scent, and minty menthol.  Our favorite is the grape scent. Well, its my favorite at least. Baby E is just happy that his nose isn't rubbed raw. I love the Boogie Wipes because they are so soft. It makes me feel less guilty when I am wiping his son for the 50th time of the day when he is sick. They are made with natural saline to dissolve mucus caused by the common cold or allergies.  It works. Elijah will wake up with all kinds of nasty stuff caked on his nose and I will wipe it a few times with the Boogie Wipe and it will all come off without any crying from him.  They are absolutely the best and I recommend them to any parent.  And this little guy is worth getting the best.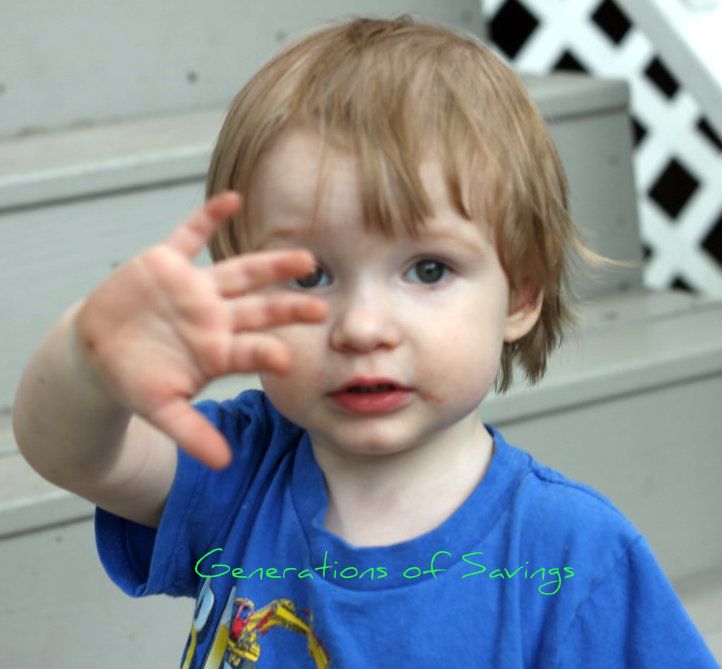 You can check out more about Boogie Wipes and find out about upcoming promotions and giveaways by visiting their
Website
, like them on
Facebook
, and follow them on
Twitter.
See what other Karma Media members are saying about Boogie Wipes:
I received the above product through a campaign with Karma Media for review purposes.  As always, all opinions are my own!