"SEE 'CHIMPANZEE,' SAVE CHIMPANZEES" PROGRAM EXTENDED
Disneynature's Newest True Life Adventure
Celebrates its $10.6 Million Opening-Weekend
Box Office by Extending Benefit to Jane Goodall Institute
In an amazing opening week that grossed over 10.6 million, The Disneynature conservation initiative, "See 'Chimpanzee', Save Chimpanzees is doing so well that Disneynature is extending the "See 'Chimpanzee,' Save Chimpanzees" conservation initiative for a second week. For every moviegoer who sees "Chimpanzee" through May 3,

2012

, Disneynature will make a donation to the Jane Goodall Institute (JGI) through the Disney Worldwide Conservation Fund to protect chimpanzees today and tomorrow.
I haven't gotten to see it yet myself but I am loving all of these pictures from the movie. They are making me happy and sad at the same which is a great thing in my opionion. I think its amazing that they are making a donation for every ticket! If you havent seen it yet, go see it! If you have seen it, tell me what you thought of it and then go see it again!
Disneynature takes moviegoers deep into the forests of Africa with "Chimpanzee," a new True Life Adventure introducing an adorable young chimpanzee named Oscar and his entertaining approach to life in a remarkable story of family bonds and individual triumph. Oscar's playful curiosity and zest for discovery showcase the intelligence and ingenuity of some of the most extraordinary personalities in the animal kingdom. Working together, Oscar's chimpanzee family—including his mom, Isha, and the group's savvy leader, Freddy — navigates the complex territory of the forest. The world is a playground for little Oscar and his fellow young chimpanzees, who'd rather make mayhem than join their parents for an afternoon nap. But when Oscar's family is confronted by a rival band of chimpanzees, he is left to fend for himself until a surprising ally steps in and changes his life forever. Directed by Alastair Fothergill ("African Cats" and "Earth") and Mark Linfield ("Earth"), and narrated by Tim Allen
(Disney•Pixar's "Toy Story 3," ABC's "Last Man Standing"), "Chimpanzee" is in theaters now.
For more information about "Chimpanzee," visit
Disney.com/Chimpanzee
, like us on Facebook:
Facebook.com/Disneynature
or follow us on Twitter:
twitter.com/Disneynature
.
ABOUT THE JANE GOODALL INSTITUTE
Founded in 1977, the Jane Goodall Institute continues Dr. Goodall's pioneering research on chimpanzee behavior started more than 50 years ago—research that transformed scientific perceptions of the relationship between humans and animals. Today, the Institute is a global leader in the effort to protect chimpanzees and their habitats. It also is widely recognized for establishing innovative community-centered conservation and development programs in Africa, and Jane Goodall's Roots & Shoots, the global environmental and humanitarian program for youth of all ages, which has groups in more than 120 countries. For more information, please visit
www.janegoodall.org
.
ABOUT THE DISNEY WORLDWIDE CONSERVATION FUND (DWCF)
The Walt Disney Company has since its beginnings demonstrated a commitment to the environment that continues to this day. Since its inception in 1995, the Disney Worldwide Conservation Fund (DWCF) has carried this legacy forward through connections made to inspire people and partnerships to protect the world's wildlife. The DWCF annual grants program has made a global impact on efforts to expand scientific knowledge, influence leaders to take conservation action and engage communities through education and sustainable approaches to conservation. To date, the DWCF has granted more than

$14 million to more than 800 projects in 110 countries, including funding to support lions, cheetahs and chimpanzee conservation. The DWCF also maintains the Rapid Response Fund, which has provided emergency funding to more than 100 relief

efforts. To learn more about Disney's focus on nature

visit
www.disney.com/conservation
Disneynature was launched in April 2008. Its mission is to bring the world's top nature filmmakers together to share a wide variety of wildlife stories on the big screen in order to engage, inspire, and educate theatrical audiences everywhere. Walt Disney was a pioneer in wildlife filmmaking, producing 13 True-Life Adventure motion pictures between 1948 and 1960, which earned eight Academy Awards®. The first three Disneynature films, "Earth," "Oceans" and "African Cats" are three of the top four highest overall grossing feature-length nature films to date, with "Earth" garnering a record-breaking opening weekend for the genre. Conservation has been a key pillar of the label, and Disneynature films empower the audience to help make a difference. Through donations tied to opening week attendance for all three films, Disneynature has planted. 3 million trees in Brazil's Atlantic Forest, established 40,000 acres of marine protected area in The Bahamas and protected 65,000 acres of savanna in Kenya.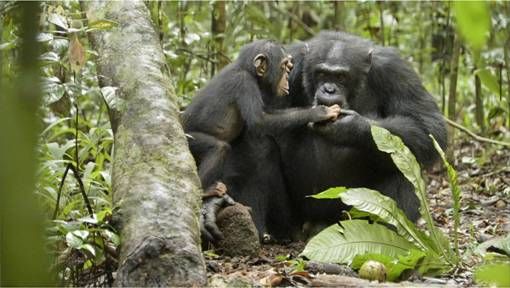 *I received no compensation for writing this post. All thoughts and opinions expressed are my own.*