Looking for the perfect gift for the young lady in your life? Whether she's a toddler, a tween, a teen, or even an adult, scünci hair accessories are always a slam dunk! I personally use several types of scünci hair accessories every day because I am incapable of wearing my hair down for very long.
Putting together a gift basket with the newest hair accessories from scünci will put you in the WIN category for sure! Grab some knotted ponytailers, ponytailer bracelets, and even fun hair chalk, to add temporary style and color to your hair! When making your gift basket, throw in some travel sized health and beauty items, add some tissue paper, and you're good to go! It's the perfect gift for the fashionista in your family! If you've already purchased all of your holiday gifts, you can jazz them up by attaching packages of colorful scünci hair accessories with some curly ribbon! Make the gift personalized this holiday season by adding that extra special touch! I know that I am always walking around with two or three ponytailers on my wrist so I think its really awesome that they look so special now. Here are some of the great scünci hair accessories I was sent to review.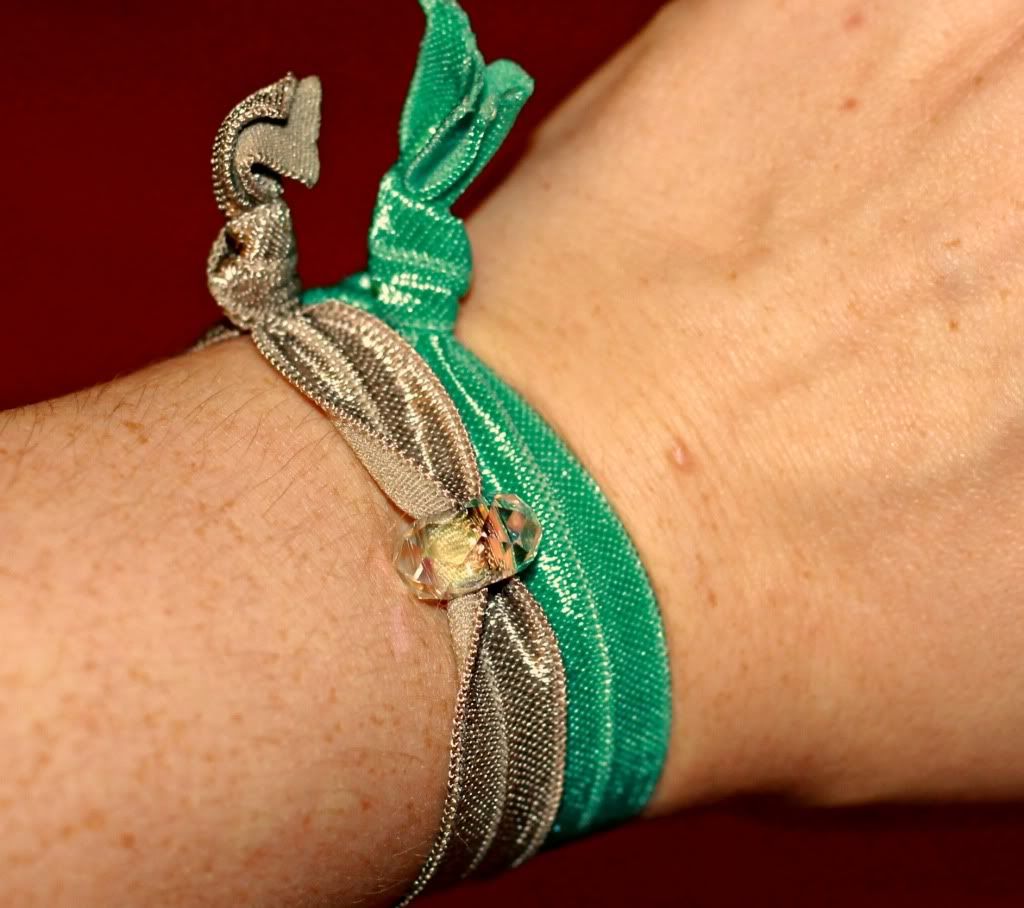 These are some more of the cool things they sent me below. I know what my nieces are getting for Christmas from me definitely. I have had one of these on every day this week and actually got complemented on my bracelet at work the other day when I was wearing the one to the left. When I told them it was a hair accessory they didnt believe me till I showed them I was wearing a similar one in my hair.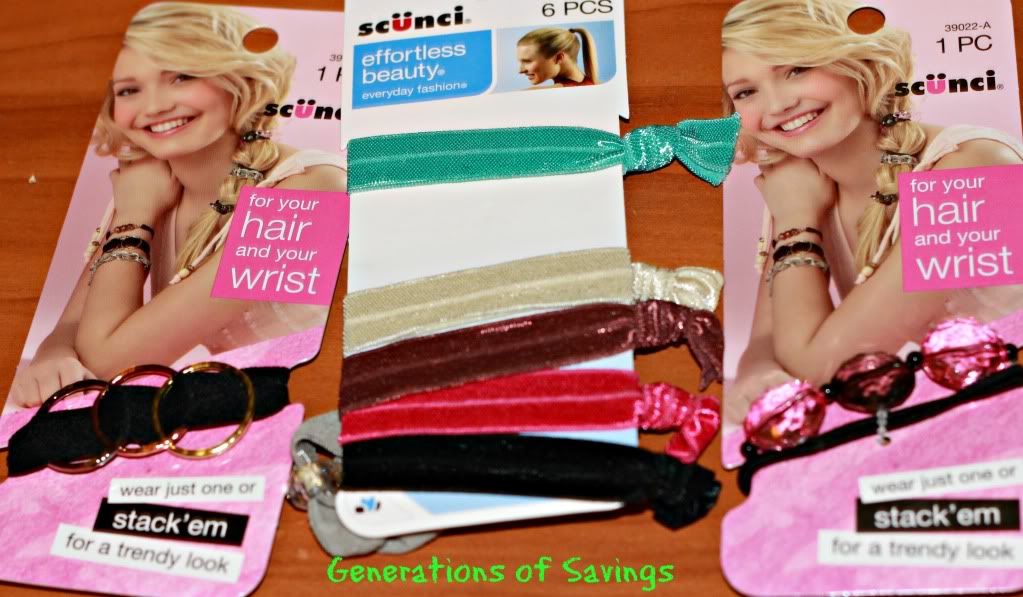 Buy it!
Knotted Ponytailers are available at CVS for about 5 bucks, and you can find the Ponytailer Bracelets for $3.99 at Wal-Mart! The Hair Chalk is available at Wal-Mart as well, for about $7.99 – and will be available at CVS and other stores in 2013!
Win it from the brand!
For more styling ideas and scünci giveaways, "Like" the scünci page on Facebook or follow them on Twitter: @scuncihair.
Starting on Monday, December 3, 2012 stop by the scünci Facebook page and enter the scünci Holiday Surprise Giveaway! Two winners will be randomly selected each Friday from December 7, 2012 – December 21, 2012 to receive a holiday gift box filled with $75 worth of scünci hair accessories and additional Conair Corp hair and beauty items! Six (6) winners total. Don't miss your chance!
WIN IT FROM GENERATIONS OF SAVINGS
You can win an assortment of scünci hair accessories by just entering on the giveaway form below. This giveaway will run until 12/15 at 10:59 pm CST.