On our last night at Brandcation, we got the chance to have fun rocking the 80's with our sponsor Flashing Blinky Lights. They provided us with the means to have a super awesome 80's party. We had lots of snacks like chips, several kinds of dips, candy from the 80's and fun party favors.  We also had pizza from Flatbread Pizza.
I tried to do rainbow eyeshadow. I think I did pretty well.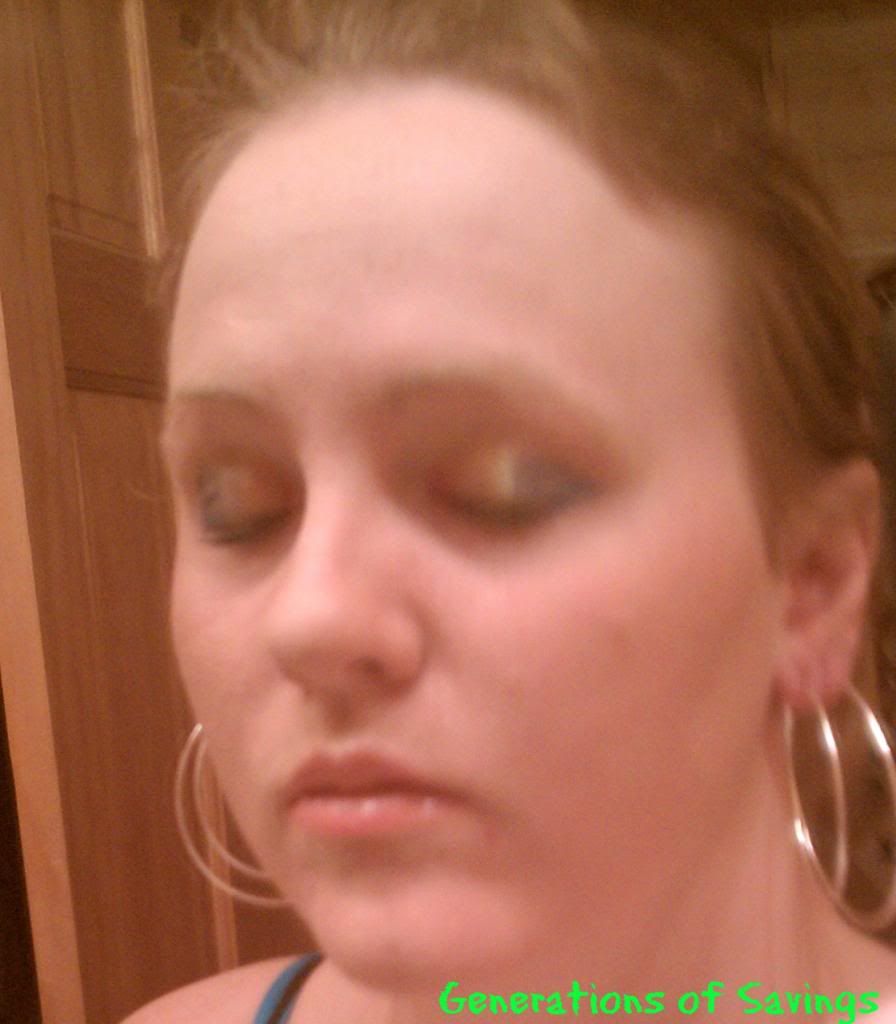 This is my complete outfit. I was rocking the 80's like I was actually in that decade. Which I was but not for very long. I love the 80's thoug because of the awesome music!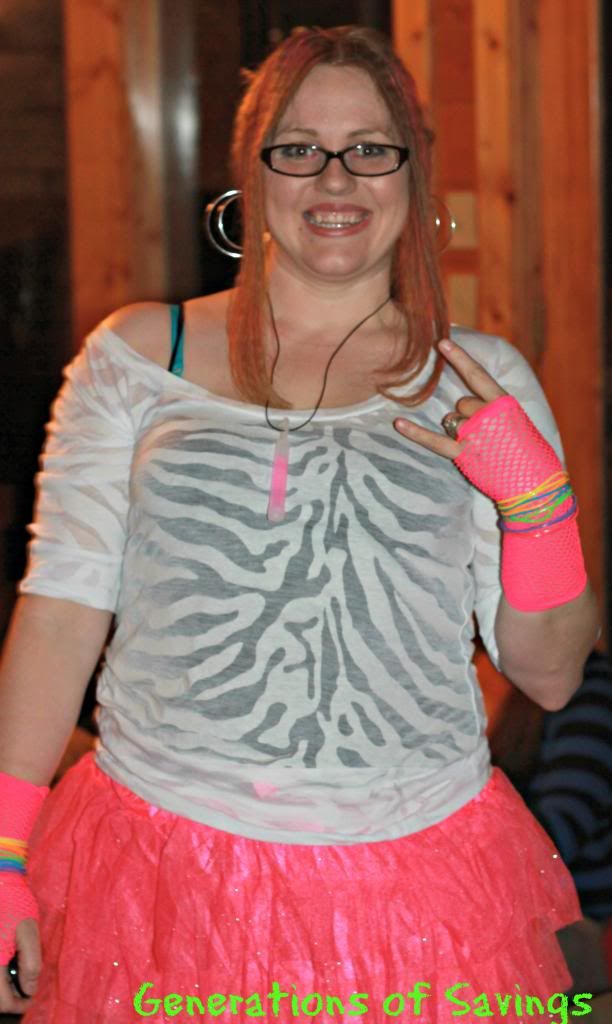 My children really loved the ring I brought home from Flashing Blinky Lights. I thought it was awesome of them to check me out on Facebook after I posted to their Facebook page.

I thought the flashing blinky cups were pretty awesome as well. I love this picture above from Not So Average Mama/Loudmouth Photography.
Mine had sparkling soda instead of alcohol but hey, I still had fun with it

I spent the rest of the night watching everyone munch out with their awesome outfits. Here is a collage MomDot put together
And here is me being silly with one of my party favors.

Thank you so much Flashing Blinky Lights for making our 80's party awesome and for all the Brandcation ladies for making my last night away super awesome!