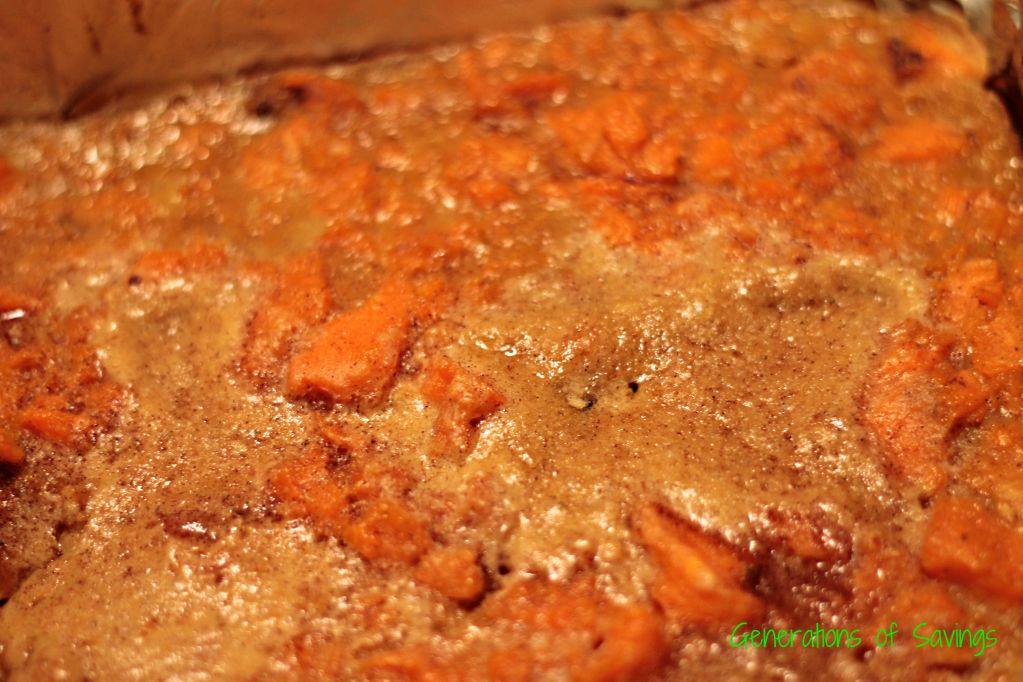 OVERLOADED SWEET POTATOES
5-6 sweet potatoes
1/4 cup butter, melted
1 teaspoon vanilla extract
1/4 teaspoon salt
1/4 cup butter
2 eggs
1/2 teaspoon ground cinnamon
1/4 -1/2 cup white sugar (depending on how sweet you want it)
2 tablespoons heavy cream
Topping:
3 tablespoons all-purpose flour
3/4 cup packed light brown sugar
1/4 cup butter, softened not melted
Directions:
1.  Preheat oven to 350 degrees F. Lightly grease a 9×13 inch baking dish.
2.  Bake sweet potatoes 35 minutes in the preheated oven, or until they begin to soften. Cool slightly, peel, and mash to desired consistency
3.  In a large bowl, mix the mashed sweet potatoes, vanilla extract, salt, 1/4 cup butter, eggs, cinnamon, sugar, and heavy cream. Transfer to the prepared baking dish.
4.  In a medium bowl, combine 1/4 cup butter, flour, and brown sugar. Mix well until it is a crumbly consistency. Sprinkle over the sweet potato mixture.
5. Bake 30 minutes until topping is crisp and lightly browned
Note: I accidentally blended my topping too much so it was not crumbly, it was more like icing so I just spread it over the top over the sweet potato mix. It still tasted great though.