Does your child have a favorite bath toy? Mine does. Baby E loves his Splash n' Catch Bathtime Fishing Set from Nuby. When I first opened it, he knew that the little 'fish' went in the net and started piling them in. I let him play with it for a few minutes before I put him AND the toy in the bathtub. That was when I knew this was going to be a good toy. Baby E only likes baths if I am in them. He is fine after I get out but he will never get in the tub by himself which is probably my fault because I never made him. He willingly got in the tub and sat down by himself to play with his toy.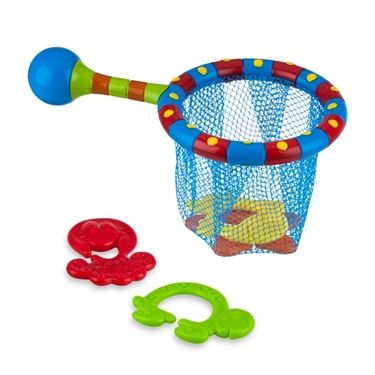 The Nuby Splash n' Catch Bathtime Fishing Set comes with several little 'fishies' in different colors and shapes like ducks, starfish, turtles, ect. They all interlock so your child can put them together or have them apart. Baby E loves chewing on the net handle and the different fish. He thinks its so funny when he swoops up and catches them especially if there are bubbles in the bathtub as well. I think this would be great toy for even small babies because its so colorful and it is fun to chew on. I tried to take some awesome pictures of him but he wouldn't stop looking down and playing with his toys.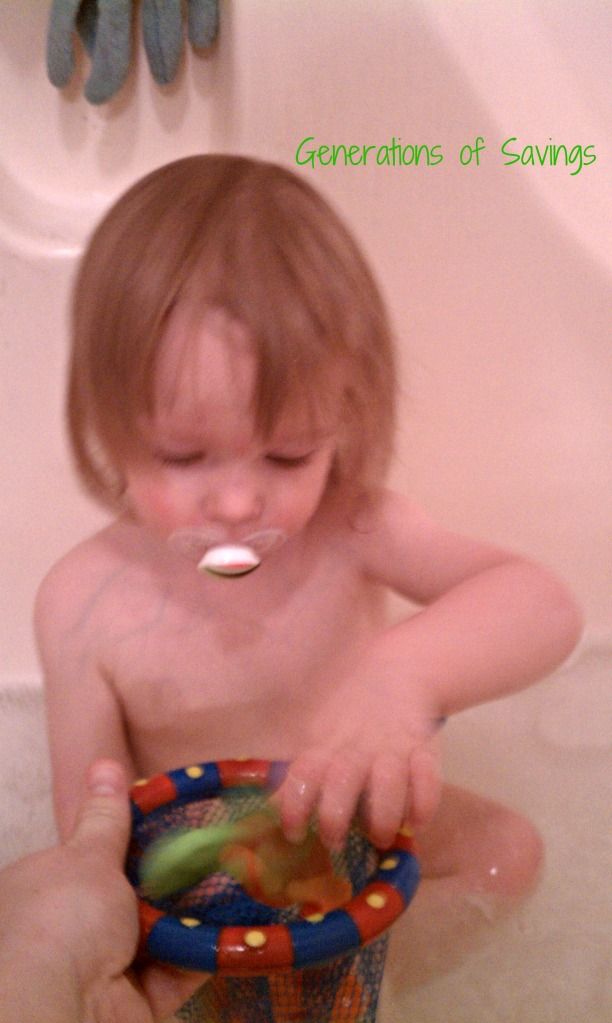 You can purchase this item at BuyBabyDirect.com for $6.99!
Connect with Nuby:
Nuby.com
Facebook.com/nubyusa
Twitter.com/NubyUSA
Pinterest.com/nubyusa/
I received this item as part of the Nuby Mommy Blogger program in order to facilitate my review. As always, all opinions are my own.