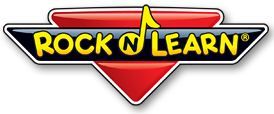 I am sure many of you remember when I did a review for Rock n' Learn Letter Sounds for Baby E.  Little M was so upset I didn't get something for him and he was the one in there jumping and playing along to the music even though it was too young for him. So when Rock n' Learn offered a chance to review their Multiplication Rap DVD  I jumped on it and I am glad I did.
Little M is singular soul. He is very into being 'cool' and most of his friends love his style. He wears unique outfits like the one he is wearing in this picture and his friends think he is cool. So when he told me that he wanted to take the DVD to school with him, I knew it was a hit. He wouldn't damage his popularity unless he really liked it. He said his friends had fun with the raps and his teacher liked it. They were even making up their own raps about math and history later on in the day.

Rock n' Learn has a variety of different DVDs for all ages. They are wonderful for kids and parents because they make learning fun. You can check out the  Multiplication Rap App.  They also have other educational and fun iPad apps you can download. If you want to find out more about Rock n' Learn, you can visit their website, like them on Facebook, or follow them on Twitter. They are also offering coupon code JQ7711 for 25% their entire purchase on the site! You can also visit www.worksheets-for-math.com for free study materials!
To check out other Karma Media Rock n' Learn reviews, please visit the blogs on the linky below:
I received the above mentioned product as part of a
Karma Media
campaign
. As always, all opinions are my own.