I think being able to close the lid on a drink is a pretty cool concept to children. Baby E likes to open and close his Nuby Insulated No Spill Flip-It Sippy Cup again and again. The Insulated Flip-It sippy cup has a soft sipper straw which is gentle to your child's delicate teeth and gums. It is also no spill. It comes in several varieties of colors and designs. Baby E has a robot one. You can see how happy he is in the picture below. He LOVES closing it up and then opening it and taking a fast drink. Then he laughs and closes it quick! I liked that its insulated so it can keep his drinks cool while we are taking trips!It also has an adjustable valve to change the flow of the liquid!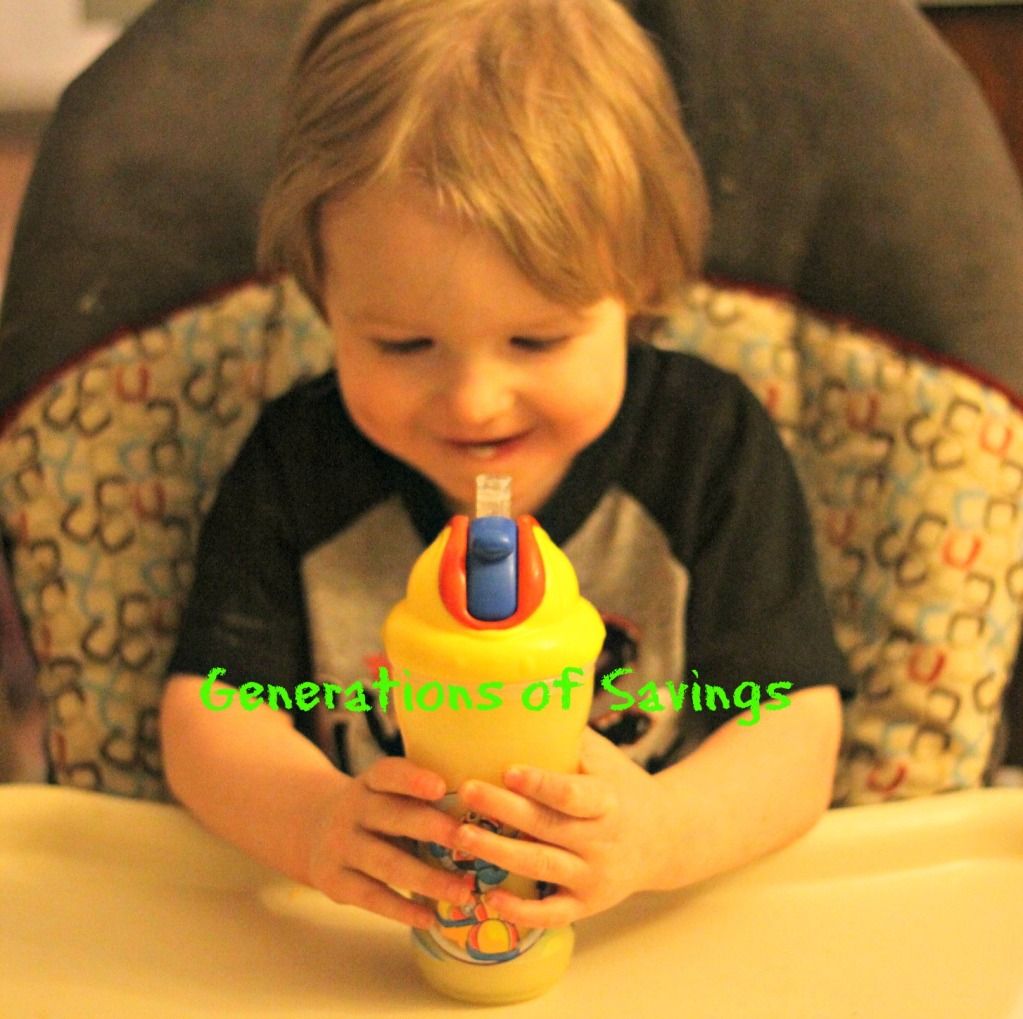 You can buy the Insulated No Spill Flip-It Sippy Cup online at BuyBabyDirect, Diapers.com, or you can get it at Walmart!
You can connect with Nuby using the links below:
Nuby.com
Facebook.com/nubyusa
Twitter.com/NubyUSA
Pinterest.com/nubyusa/
I received this item as part of the Nuby Mommy Blogger program in order to facilitate my review. As always, all opinions are my own.