I posted
recently
about getting to join the Nutrisystem Nation. Well, I finished my first week of
Nutrisystem
on Friday! I could hardly wait to tell everyone about it. I came home on Wednesday night and there were 6 HUGE boxes on my front porch. Then I got depressed because I bought a deep freeze that weekend just so that I would have room for all of the frozen foods my husband and I would be receiving. I have a tiny freezer which is already to capacity. The problem? Big E had not hooked it up yet! 4 of the big boxes were frozen/fresh foods. 2 for each of us. They pack them in these really awesome cooler boxes though with dry ice so that it will stay fresh for a long time. Big E got home, hooked up the freezer, we dropped a dozen ice packs(the big emergency kind, not the little ones) down in there and waited a hour to start putting the food in.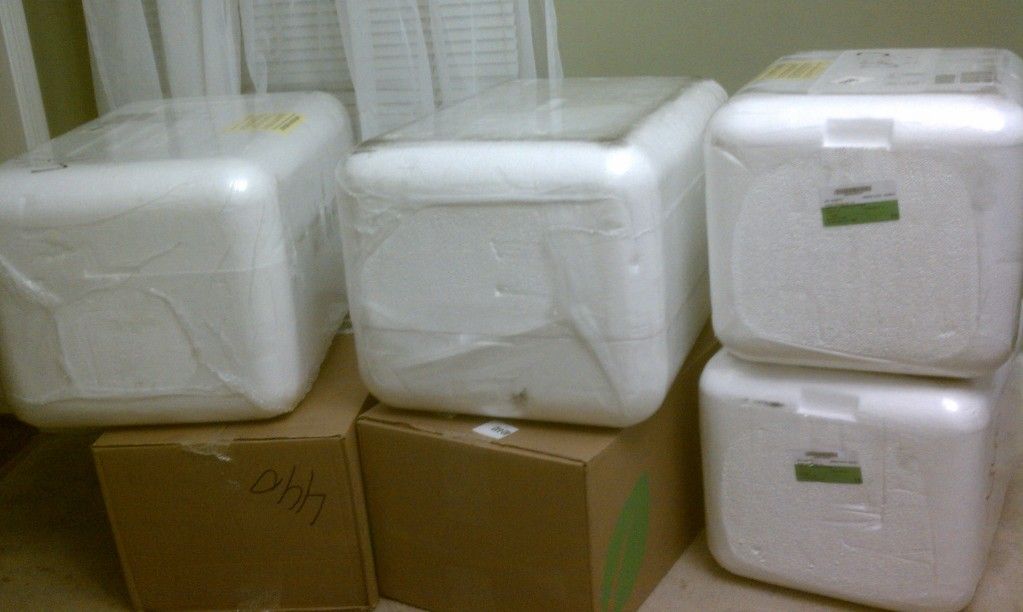 I made a silly video of me unpacking our stuff.  I assure you that not only am I really that country in person, I am probably worse. I was actually giving everyone my 'business' voice. I am also not usually that loud. I didn't make a second video because we had the same stuff and the baby started playing in all the plastic surrounding the boxes. Check back next week for more fun though  🙂

Week  1 Totals:
Kat                                                                                   Big E
Starting Weight                                                     Starting Weight
174                                                                                    219
Week Loss/Gain                                                   Week Loss/Gain
-3.5lbs                                                                              -9 lbs
Ending Weight                                                      Ending Weight
170.5lbs                                                                           210lbs
All in all, we had a good first week. I have yet to eat all the food recommended for me and Big E has yet to drink his whole 64 oz of water in a day. We also cheated on Saturday because Big E finally got the job he has been wanting and his grandparents took us out. We didn't do too badly but we did eat a bunch of greasy chips waiting on our food.
I can't wait to see what next week has in store!
Want to lose weight and get healthy on Nutrisystem? Join today by calling 1-888-853-4689 or by visiting http://www.nutrisystem.com/nsblog