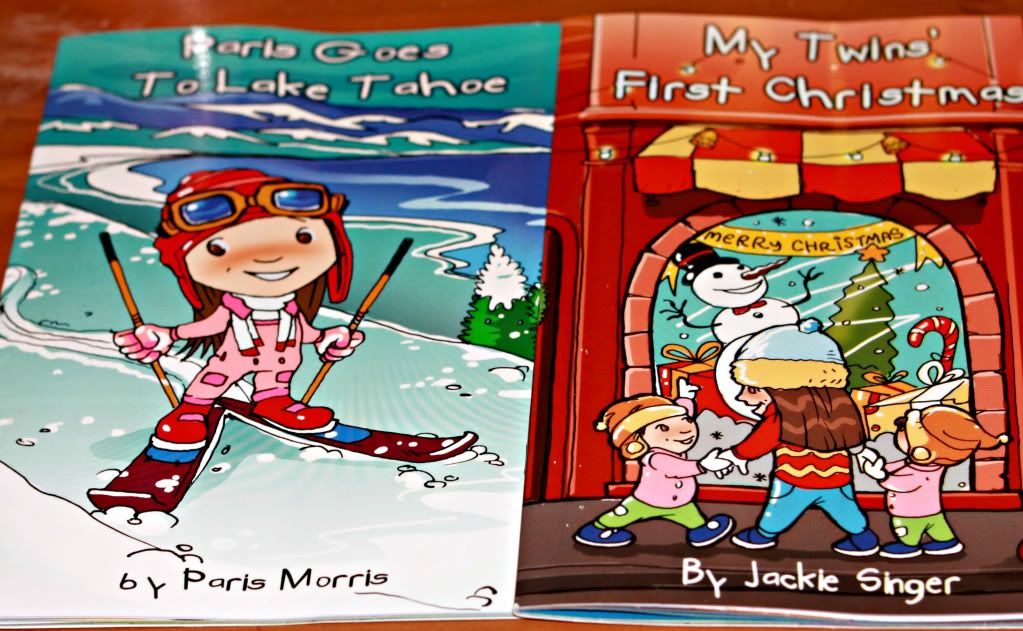 We were sent two book from the My Friend Paris series recently and I think they are the cutest things. The books we were sent were Paris Goes to Lake Tahoe and My Twins First Christmas.
"Paris is a typical 14-year-old girl living in the San Francisco Bay Area. She enjoys musical theater, golf, and going to the movies with her friends. She has inspired seven books currently in print and is working on several additional titles involving her twin sisters as well as children's travel to New York, France, Italy and Hawaii. "
Paris Goes to Lake Tahoe
In this first travel related book, Paris and her sisters explore Lake Tahoe in the Winter as well as in the Summer. Their adventures include visiting South Shore, Truckee, ski lessons and of course, boating on the lake.  
My Twins' First Christmas
In this next adventure for Paris and her twin sisters, she teaches them about all of the Holiday activities surrounding Christmas, as well as a little bit about Hanukkah and Kwanzaa.
Both of these books were incredibly colorful and easy to read. I loved the illistrations especially in the Paris Goes to Lake Tahoe book. I have always wanted to go on a vacation like that and I know my children would enjoy it. My son is 10 but he still loved these books. He reads them out loud to his younger brother.  I think my favorite part of the Paris books (of course I read them too, I love kids books!) is the fact that I can honestly relate. I have a younger sister and I remember what it was like when she first came along. These are such great education books as well. I especially like the fact that the My Twins Christmas book included information on other holidays not just Christmas. I guess these should be aimed at the preschool set but like I mentioned my older son still liked them. He said they were really pretty. I have heard people mention they are for girls but I don't see that. Just because Paris is a girl and the twins are as well doesnt mean that boys cant get into books like this.
BUY IT!
You can purchase books from the My Friend Paris collection and other Paris merchandise directly from the Paris Store or through online retailers like Amazon.