"Meet Me in Nuthatch" by Jacqueline T. Lynch Book Review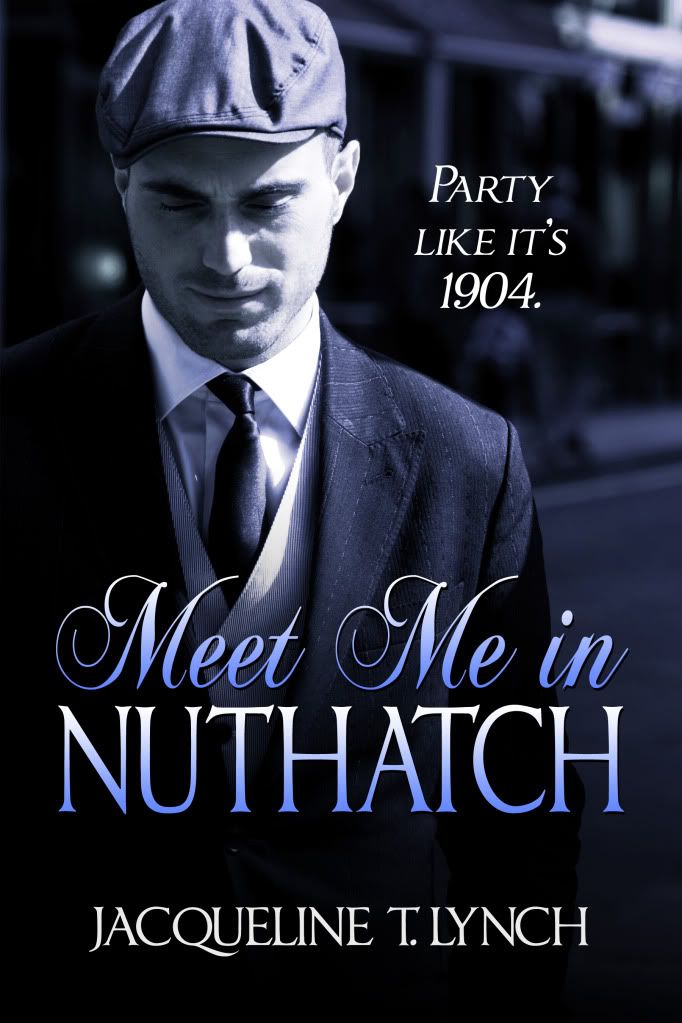 A publicity stunt to attract tourists to a small dying town (population 63), results in the entire community turning the clock back to 1904. It is local Christmas tree farmer Everett Campbell's idea, after watching the film "Meet Me in St. Louis," his young daughter's new favorite movie. What begins as half practical joke and half desperate ploy initiates the rebirth of Nuthatch, Massachusetts. Tourists do come, along with the media. Everett's resentful teenaged son rebels at living in the pretend past. His wife, a medical transcriptionist who works at home, a self-employed and self-professed loner, has panic attacks when tourists stop to take her picture. The town's unofficial historian, a genteel septuagenarian, supports Everett's scheme, but for personal gain.
To Everett's dismay, his campaign to save their community results in also attracting representatives of a chain of theme parks who want to buy Nuthatch 1904. Everett now stands to lose his town in a way he never imagined, and the community is divided on which alternate future to choose. On the sidelines but ever encroaching toward the center is a local drug dealer, the longtime enemy of Everett and his best friend Bud, who discovers a new opportunity to threaten them and exploit the town, or its new owner.
I have to say that it took me a few pages to get into this book. I was worried it wasn't my kind of thing since I am usually more into fantasy and romance novels. It was a cute read though. I really liked the banter between the characters especially between Bud and Everett. I could really see how Everett's son would want to get out of that town and do something different. He was very real as a character and a teenager. I remember being like that. Well I should since it was only 10 or so years ago. I think this story is less about the change of the town to be like 1904 and more about the relationships between the characters.  I would like to say that I saw what was coming with Miss Finchley but I really didnt. So many hints though now that I think about it.  It's really sad how conflicted that Everett gets when he is trying to decide how everything went wrong. He starts to wonder if he has to leave the town he loves so much, that he tried so hard to save. It made my heart hurt how much he was going through internally especially after his interactions with Roy, the town drug dealer and all around bad guy.
All in all it was an engaging book. It wasn't a fast read because of all the character interaction but sometimes that it what you are looking for. I recommended it in my local book club and it was well received.
You can purchase this book at  Smashwords, Amazon Paperback, Amazon Kindle, and Barnes & Noble
I received this book as a promotion from Outburst Media. As always, all opinions are my own.