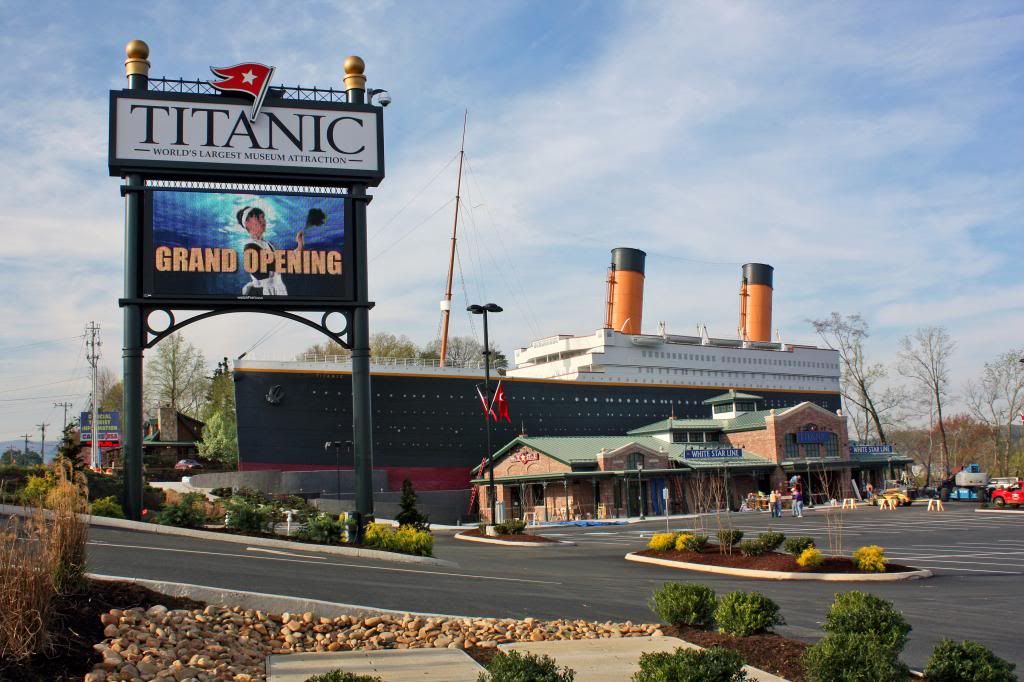 As a child, I always loved reading those stories about the brother and sister who traveled through time to fix things and solve mysteries. That is until I read the one that they went on the Titanic. They had to figure out what they needed to fix before the ship sank and they died. At the end of the book I think they both realized that they couldn't save anyone, they had barely been able to save themselves.  It so sad to me as a child because I knew that everyone they talked to, everyone who helped them even though they were strange kids from the future, they all died. Or most of them did at least. Of course those books were fiction but that doesn't change the tragedy of the real story of the Titanic. That is why it was so amazing that I could get to visit the Titanic Museum Pigeon Forge TN.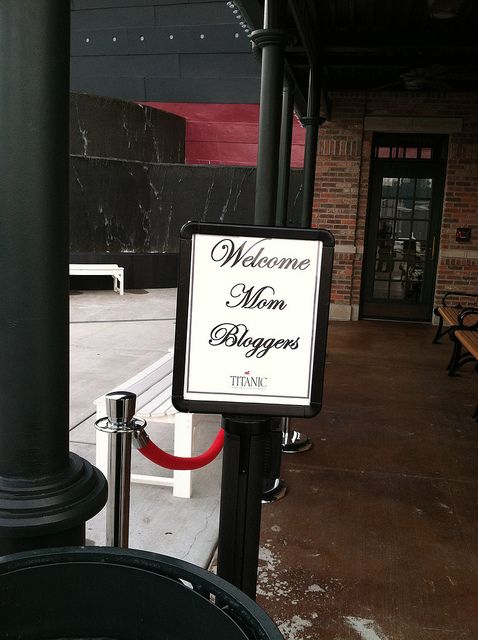 I honestly did not get sad until we were in the museum proper. I was actually pretty excited because they really rolled out all the stops for us mommy bloggers. They came out and met us and explained how things in the museum were going to go. Then they brought us upstairs to a meeting room with a delicious breakfast spread. All of the tables were lovely and decorated with candy, teddy bears, and beautiful dishes and silverware.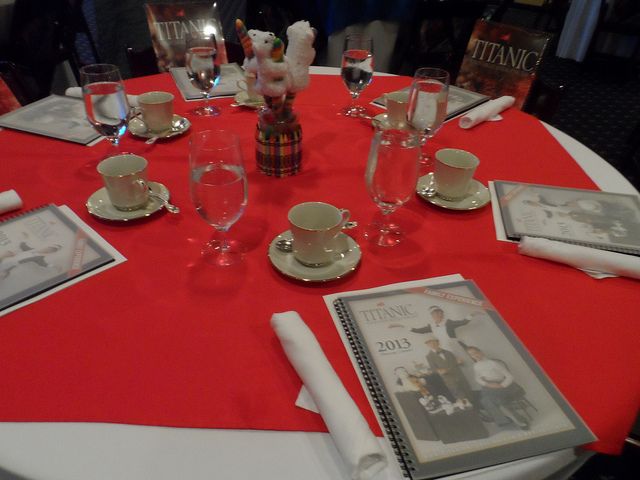 They even gave us cool prizes like the Titanic-opoly and calendars.  We were totally surprised to meet the owner of the museum and hear her amazing story of how her husband was on the expedition who found the Titanic after it was lost for 75 years.
After our awesome breakfast and meet and greet, we were able to take a group picture in front of the ship. This is our silly one I got from Brandy of Not So Average Mama. I am right in the middle with my arms spread wide.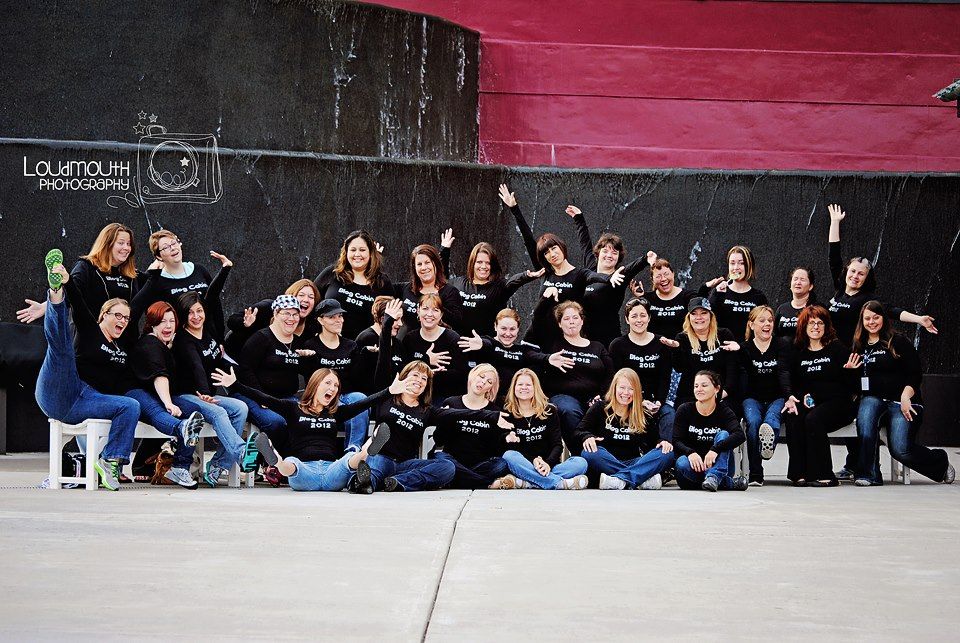 Then the people at the Titanic Museum Pigeon Forge TN took one for us. This is our official photo. I am still in the middle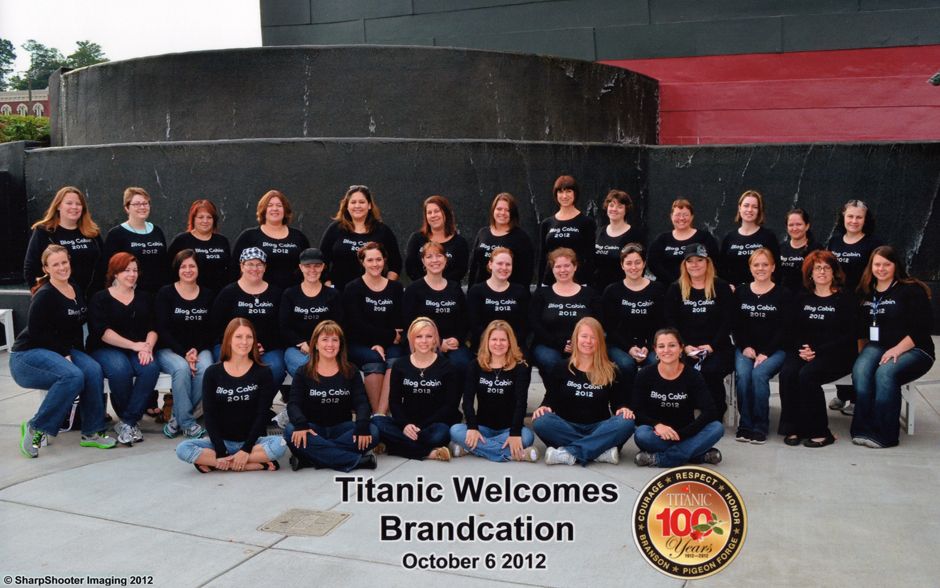 Then we go to go on the tour. It was awesome. They give you a boarding pass with an actual persons name. However, you don't find out till you get to the Memorial Room if your passenger made it or not. It has their story on it. I was a first class passenger, a maid to a rich woman who was in very poor health. Apparently it took me and her manservant to help her to the lifeboats.
The first class staterooms were lovely. The dining hall was awesome too.
Honestly, all my life I expected the third class rooms to be squalor but the pictures they had of them and the representation room wasnt that bad. I have squeezed into tighter places myself on camp trips. We saw a menu for the third class people and if I got to eat like that everyday, I would be 500lbs. Of course, it didn't say how big the portions were or anything like that.
The Captains wheel made me start crying. I know that Captain Smith went down with his ship like naval tradition dictates but its still so sad to me.
Another thing that had me bawling was all the letters home that were behind glass at the museum. So many people though they were heading into a better life. There is so much representation of what life was life back then in the museum. So many pieces of lost memories and forgotten times.
The Titanic Museum Pigeon Forge TN also has a Tot Center. It was so cute. I wanted to go in there myself. There is a bear that talks to the kids and a few games for them to play.
There is also a place where you can pull yourself up on the inclines of how the ship started to go down. It was hard to do the second incline but I literally had to drag myself up the last one.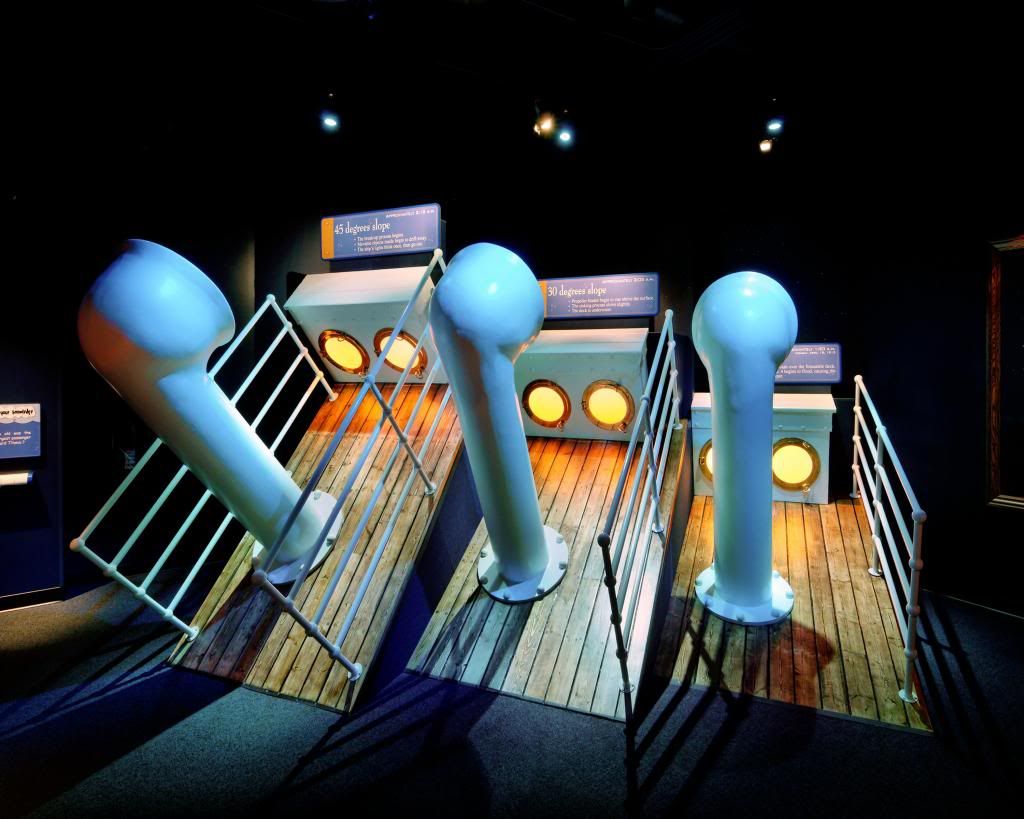 You get to go down the famous Grand Staircase on your way out to the museum giftshop. It reminded me a lot of the movie.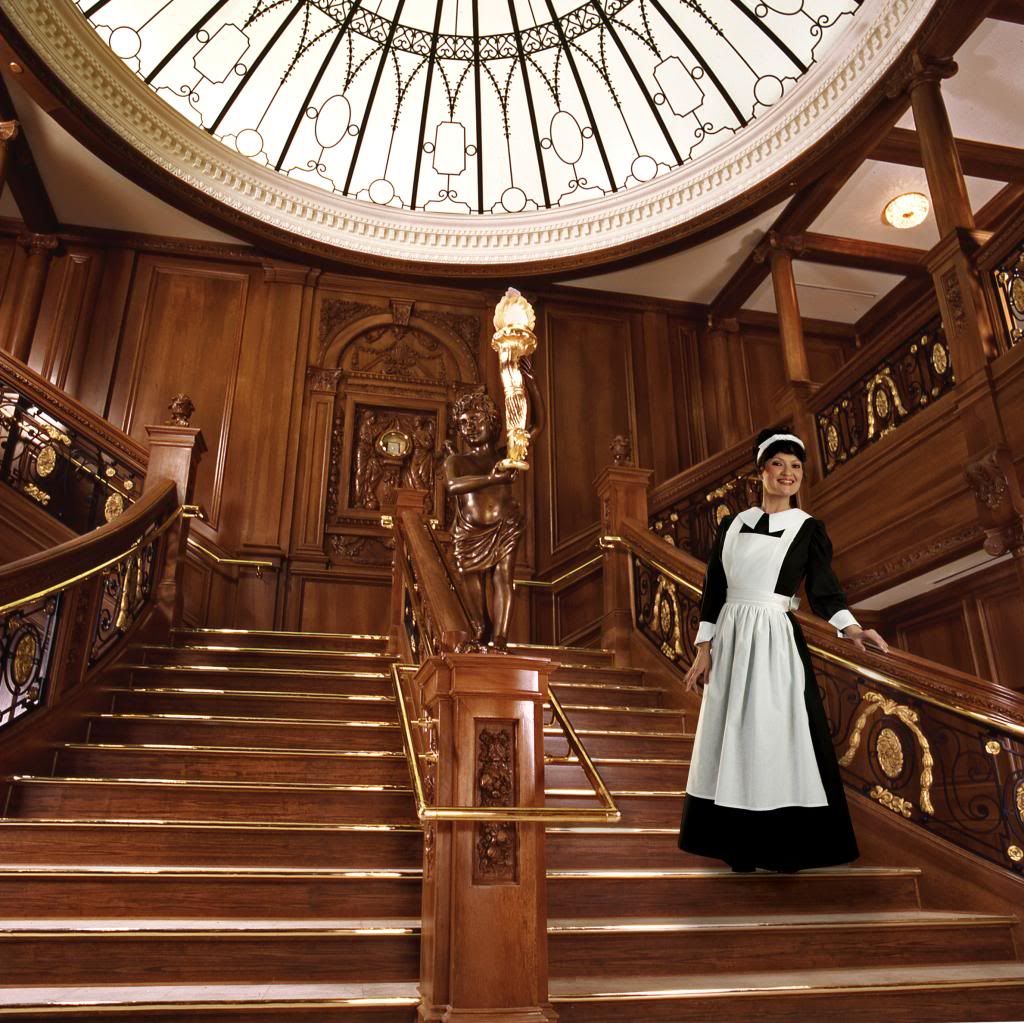 The giftshop had some amazing items. I wanted to get tons of things to take home to my kids. I saw these teddy bears at our breakfast and knew I had to get them for Little M and Baby E. I ended up getting them two different kinds of bears but they loved them anyways.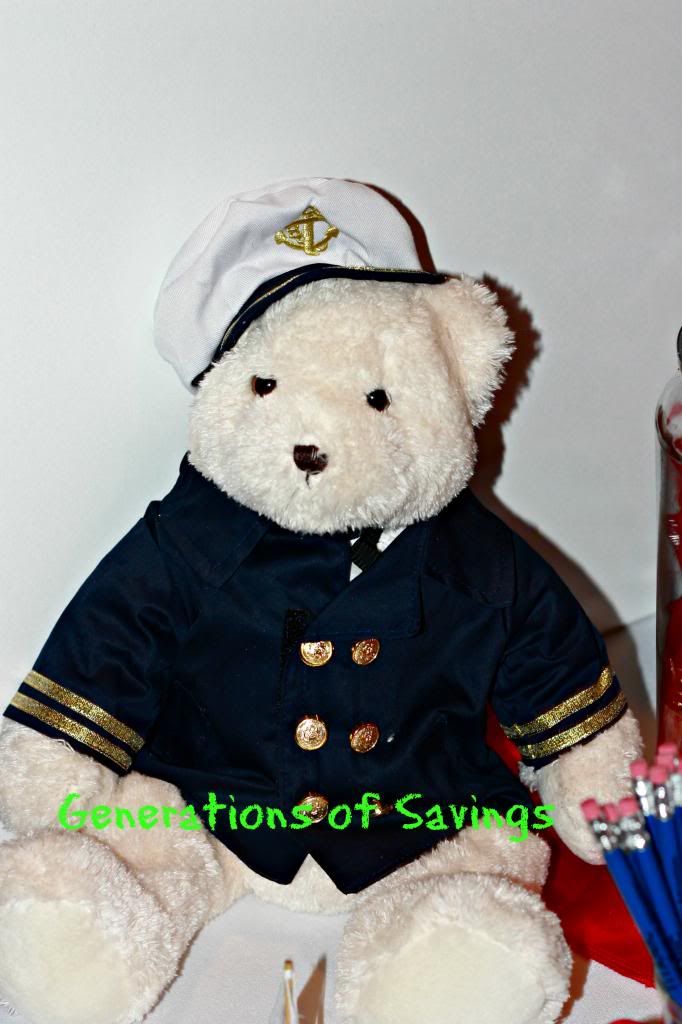 The Titanic Museum Attraction is amazing and inexpensive. I would recommend it all families going to the Pigeon Forge area even if its just a day trip or you are driving through TN. Pre-order your tickets just in case of it selling out! Below are the pre-order prices. I would definitely go with the family pack for my children and husband the next time we are near the area!
Price
Advance Reservation – Adult $21.38 + tax
Advance Reservation – Child (5-12) $11.14 + tax
Advance Reservation – Family Pass (2 adults, 4 children)* $58.80 + tax
Advance Reservation – Child (0-4) Free
You can also check out Titanic Museum on Facebook to see upcoming events, great photos, and find out about great news first!