This weekend I got to do something I have never done before outside of my charity life. I got to host a live event for Graco at Babies R Us in Homewood, AL.  The #GracoSafety event was to introduce the Graco SnugRide® Click Connect™ 40 and the event was so fun! I was so nervous but after I got there and the event started, it was great. I got to do a live demo of the newest car seat from Graco and I want it. I want it for the new baby.  It is such an awesome car seat but I expected no less from Graco. Both of my boys had Graco car seats and travel systems when they were babies.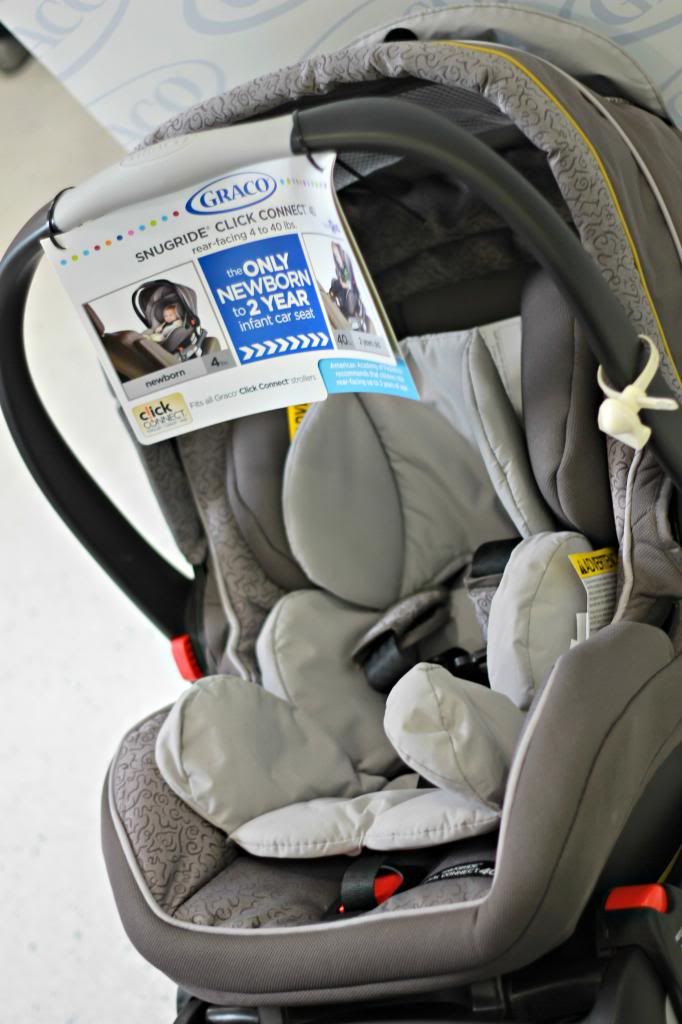 The Graco SnugRide Click Connect 40 is, in my humble opinion, the best car seat on the market today. It is certainly touted as one of the safest. It is the first and only newborn to two-year infant car seat that actually grows with your baby from four pounds all the way up to 40 poundsHere is my assistant for the event, Amanda, with the Click Connect 40. Amanda is a writer for BirminghamMommy.com
Here is me posing with the Click Connect 40. It was lighter than I expected with it especially after I got it out of the base.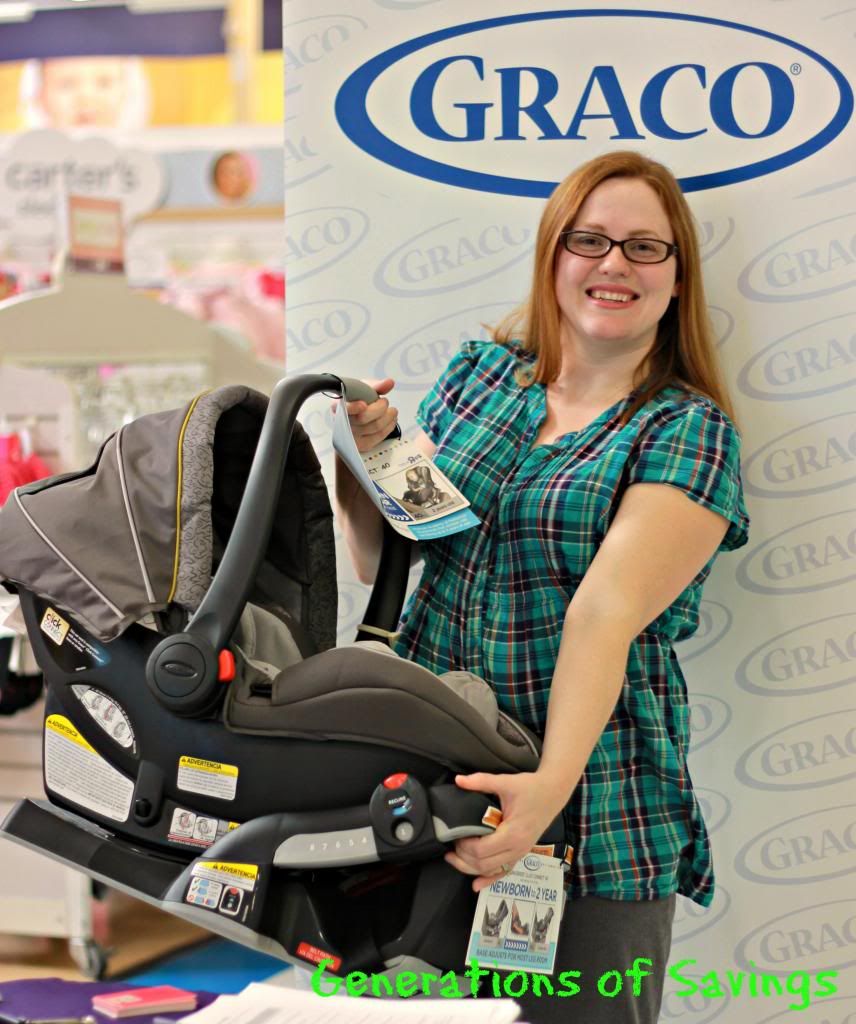 What I like most about the Graco SnugRide Click Connect 40 is the fact that it can be your car seat until your child is 40lbs! Baby E turned 2 in September and he is still only 26lbs. I could have saved money on my new car seat if we had this one. Also, it is really inexpensive. Only $219.99 at Babies "R"Us.  My next favorite thing is the fact that you can adjust the headrest without having to rethread the harness to fit your baby. I have such a hard time doing that and I know lots of other parents do as well because everyone really liked when I told them about the  Simply SafeAdjust Harness System.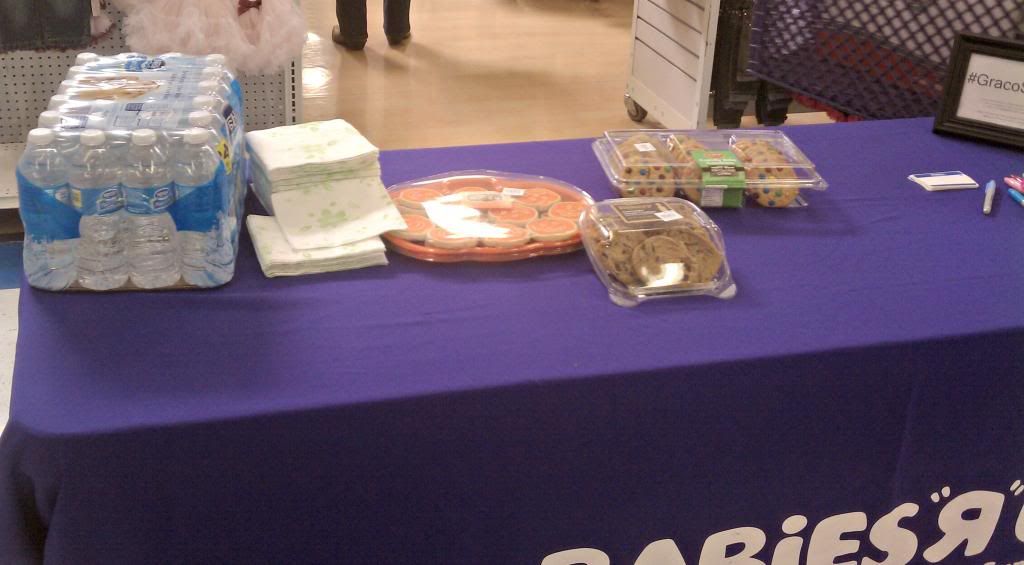 We had two lovely events on Saturday, October 20th at 1pm & 2:30pm. I arrived early to get the tables set up and take some pics of everything. Amanda came a bit later just in time to help me organize everything so it didn't look so cluttered.    The staff at Babies "R" Us were so nice. They made several announcements for us throughout our events to let people know what we were there for. Attendance was a bit spotty for a little bit due to the fact that Auburn was playing. I talked about car seat regulations and how the Click Connect 40 allows your child to stay rear-facing for as long as possible and about how the Click Connect setting allows you to transition your child from the car seat to the stroller with just one 'click'. There was a lot of joking and playing around at the events. Everyone loved the cookies, I am so glad that I got several different kinds! I really felt like I reached people there and hopefully everyone went home with a better understanding of car seat safety!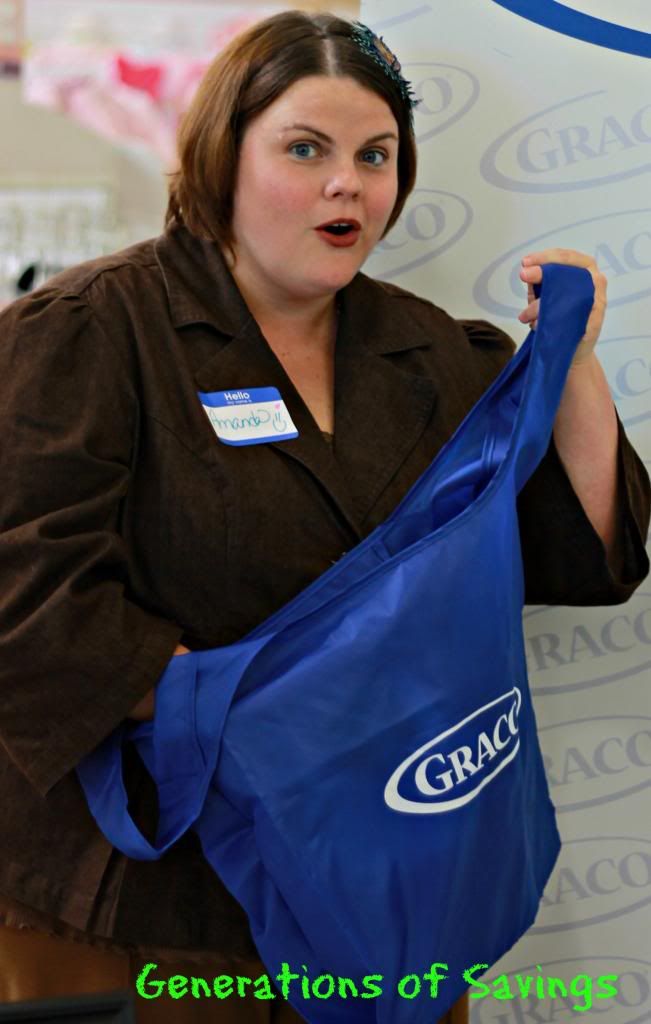 We also got to give away two Graco SnugRide Click Connect 40 car seats. This is Amanda posing right after choosing our first winner!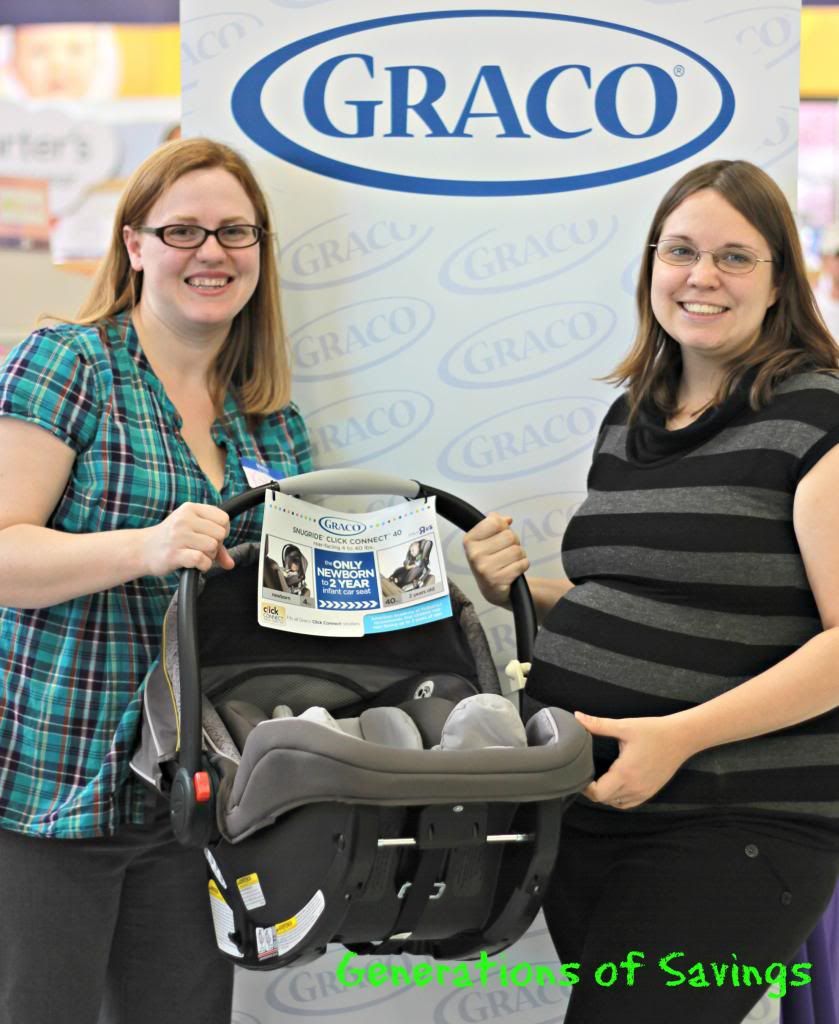 Here is me with our second winner who happens to be a Alabaster blogger! She was so excited! She has a 17 month old she is going to use the car seat for until she delivers her third child in December. She was extremely thankful to not have to buy a new car seat!
I am also getting to give away a $25 Babies "R" Us Giftcard! To enter, please fill out the Rafflecoptor form below. This giveaway will run until 10:59 pm on 10/31.  To enter, please leave a comment on what you would use this giftcard for!
The Graco SnugRide® Click Connect™ 40 – the first and only newborn to two-year infant car seat that actually grows with your baby from four pounds all the way up to 40 pounds. The car seat is designed for a parent on the go. The infant car seat can be easily removed from the base and used as a carrier when the infant is small, providing portability and convenience so you can easily move your infant in and out of the car without disturbing them.
The American Academy of Pediatrics recently made the recommendation to keep all children in rear-facing car seats until the age of 2. Graco set out to make this product so parents can keep infants rear facing longer while still keeping them comfortable.
This is a sponsored post written by me on behalf of Graco. The opinions and text are all mine.