I have posted before that I like to feed my family healthy solutions. One of the things we have been trying to do more often is gluten free foods.  Udi's, a brand I know and trust very much, contacted me about a review. Udi's Gluten Free Foods, the #1 gluten free baked goods brand, revolutionized the category when it introduced the first gluten-free bread that tastes and looks like "real" bread so I was very much on board. I was still surprised to see the awesome box that was waiting on me when I got home recently! It can be reused in several different ways and they describe them on the box which is neat. My son really wanted to open it and get to eating. Wouldn't you feel lucky if you arrived home and saw this on your porch?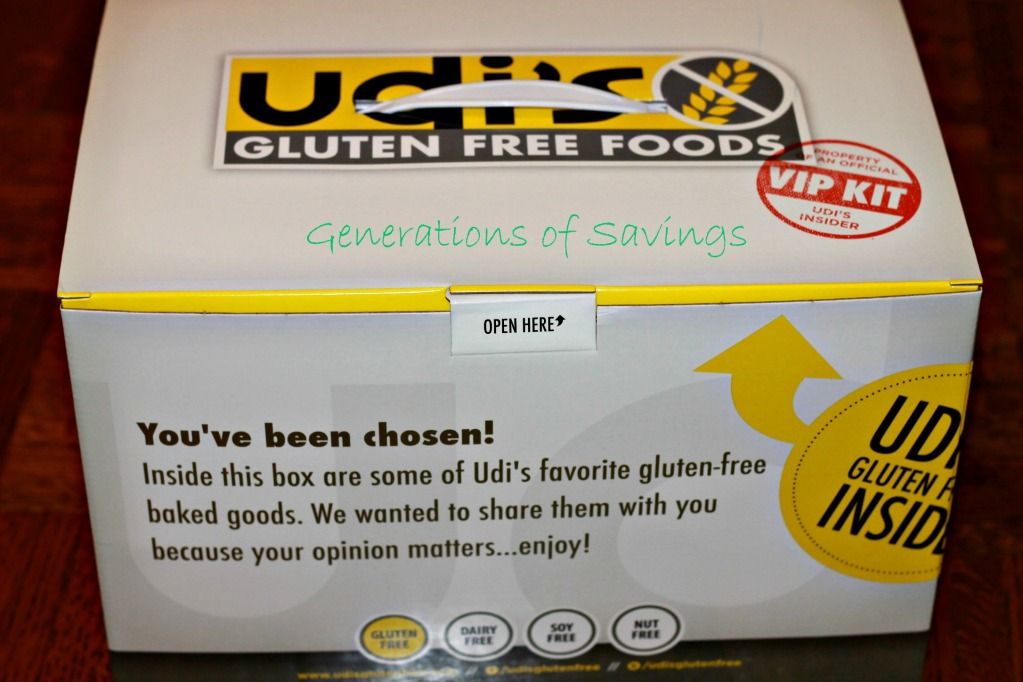 The box was super filled with delicious Gluten Free snacks. Its National Hot Dog month so Udi's sent me an assortment of hotdog and hamburger buns. They sent a pack of Whole Grain Hamburger Buns which were to die for! Not only that but they and the Classic Hamburger Buns they sent were also Gluten Free, Dairy Free, had 6g of Fiber, and 5g of protein.  We made good use of the Classic Hot Dog Buns and had friends over for a cookout. My husband makes the best hotdogs on the grill. They are burnt but not too burnt if you know what I mean.  The Classic Hot Dog Buns were Dairy, Soy, and Nut free which is great because I have a friend whose daughter is allergic to quite a few things because they have nuts and dairy in them but she was able to eat these! Udi's products contain no artificial ingredients, no GMOs and very few preservatives.

As you can see, they also sent me some sweets.  I feel in love with the Oatmeal Raisin cookies right off the bat. I let my children eat the Dark Chocolate Brownie Bites which are also Soy and Nut free but I did snag one.  The funniest thing happened at work though. I brought the container of Snickerdoodle Cookies to work with me and shared them. One of my coworkers wrote me a little later on that day and said, "Obviously we don't need gluten for anything because those were delicious!"  I laughed but I do agree, they were very delicious.  Baby E liked the Chocolate Chip ones the best.  He wanted the whole container of them.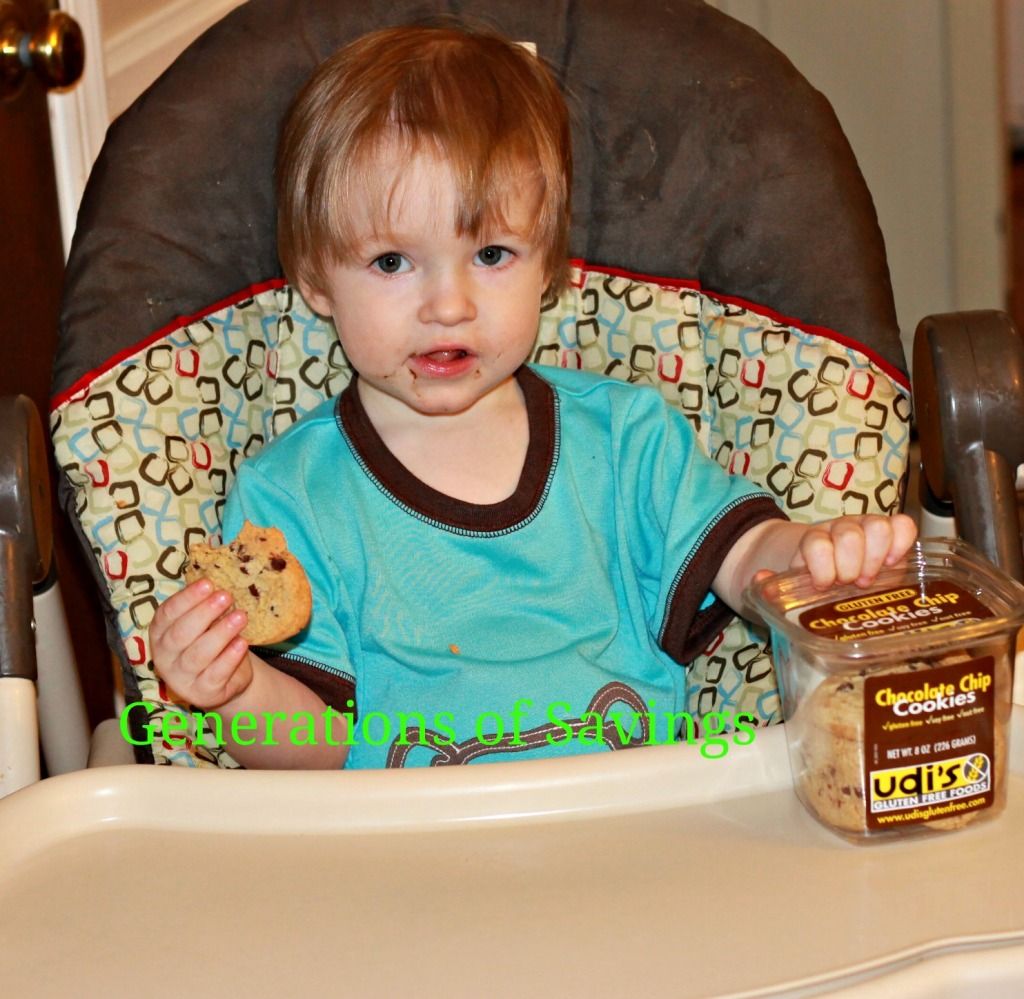 Udi's Gluten Free Foods are now 150 Wal-Mart stores across the country! To see if there is a Walmart near you that carries Udi's, just use the store locator!  You can like Udi's on Facebook and follow them on Twitter for more Gluten Free product information and promotions!  You can also get a coupon for $1.00 off any Udi's Gluten Free product.