Before I had Baby E, I had plenty of people who could babysit for me because Little M was so much older. He could go to all the grandparents houses, he could go to a friend's house, he even occasionally (very occasionally) goes to his biofathers's house.  However, now that I have an almost two year old, Big E and I haven't had very many chances to go out. The few times we have went out, we have invited my parents over and we have went out to dinner while they stayed home at our house with the kids or we have done the same with my sister.  I don't allow Baby E to stay with other people because of his immune problem and he cant stay at my parents house because my mom smokes inside her house. Its not very often that we get to have a date night and actually get to be in our house with no kids.  So I asked my parents if they would come over on Saturday and take the children out to park and lunch and just generally be gone for several hours.  And in return, I would cook everyone dinner when they got back. They agreed so I got on Redbox to see what movies they had on BluRay at the Walmart near our house. We decided on The Three Stooges.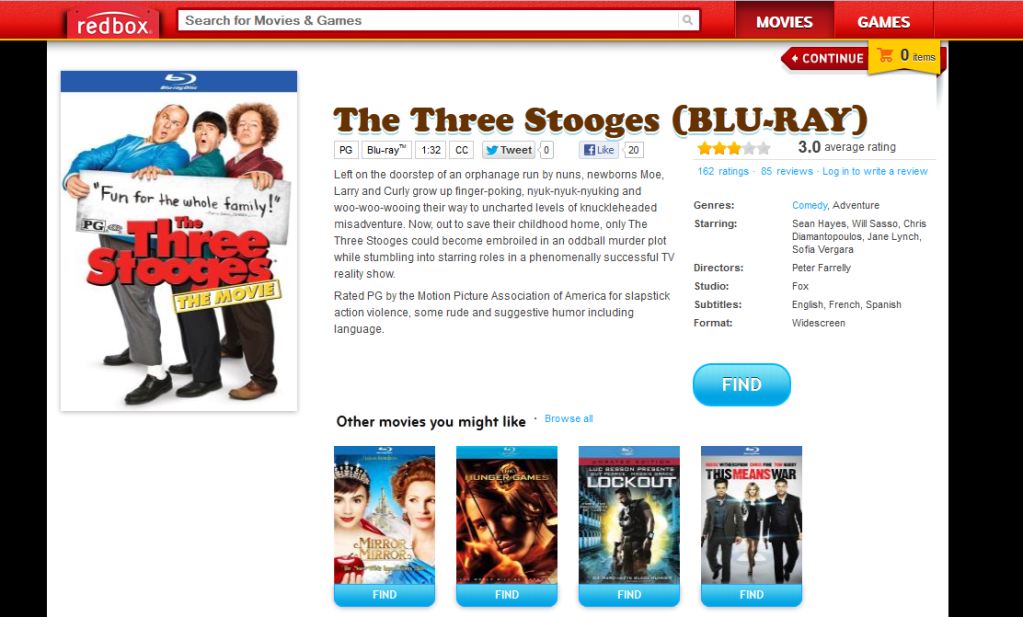 Then I grabbed Big E and we headed out the door to Walmart to get a movie, some snacks, some lunch, and something for dinner. He hates shopping so he wasnt a happy camper.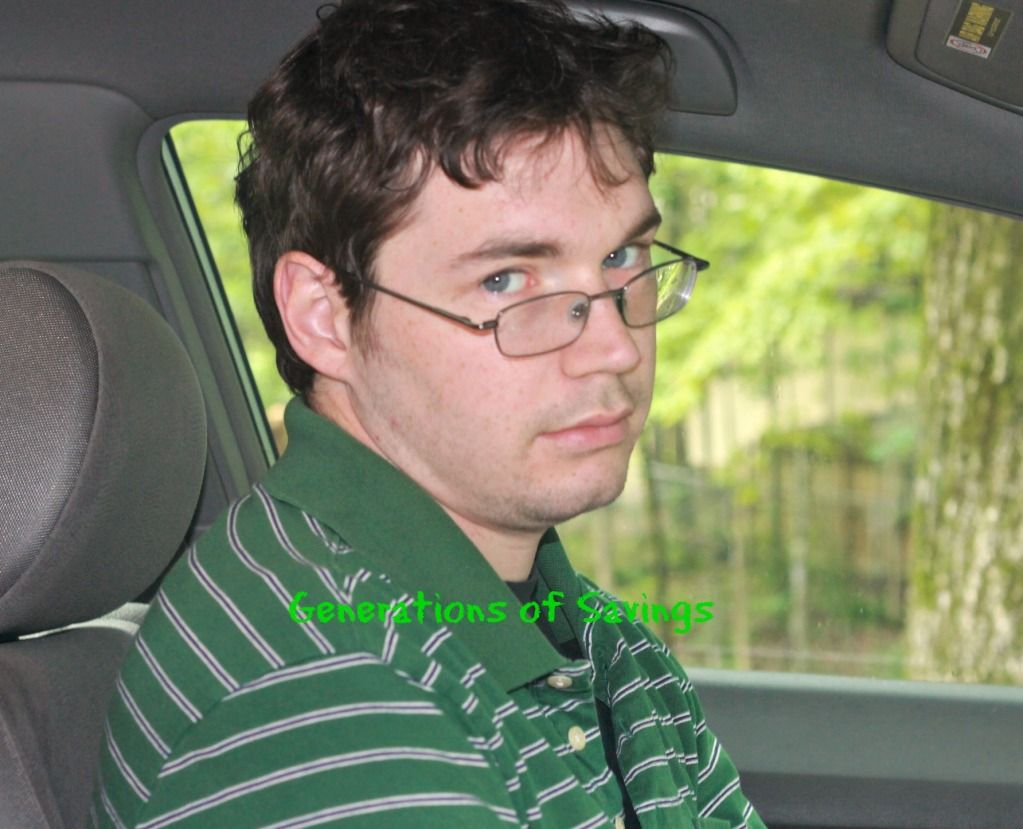 We used the outside Redbox because its always less crowded than the one on the inside. Not sure why they have two but I guess we do have a huge town so maybe that is why. There is usually a long line but today we were all to ourselves.

We went inside with the kids to try to get all the stuff we needed for our date. I was really excited because we hardly ever get to do anything alone. You can see that we don't even get to shop alone.  I love the fact that Walmart has the school supply donation boxes right at the front of the store so that people can drop off what they bought or run something in really quick.  The first thing I saw when we walked in was a display of spaghetti materials. So we were set for dinner. Then I found some amazing Parmesan garlic bread on clearance for .97!  Big E and I decided on pizza for our date lunch and chips and cheese dip for our snacks.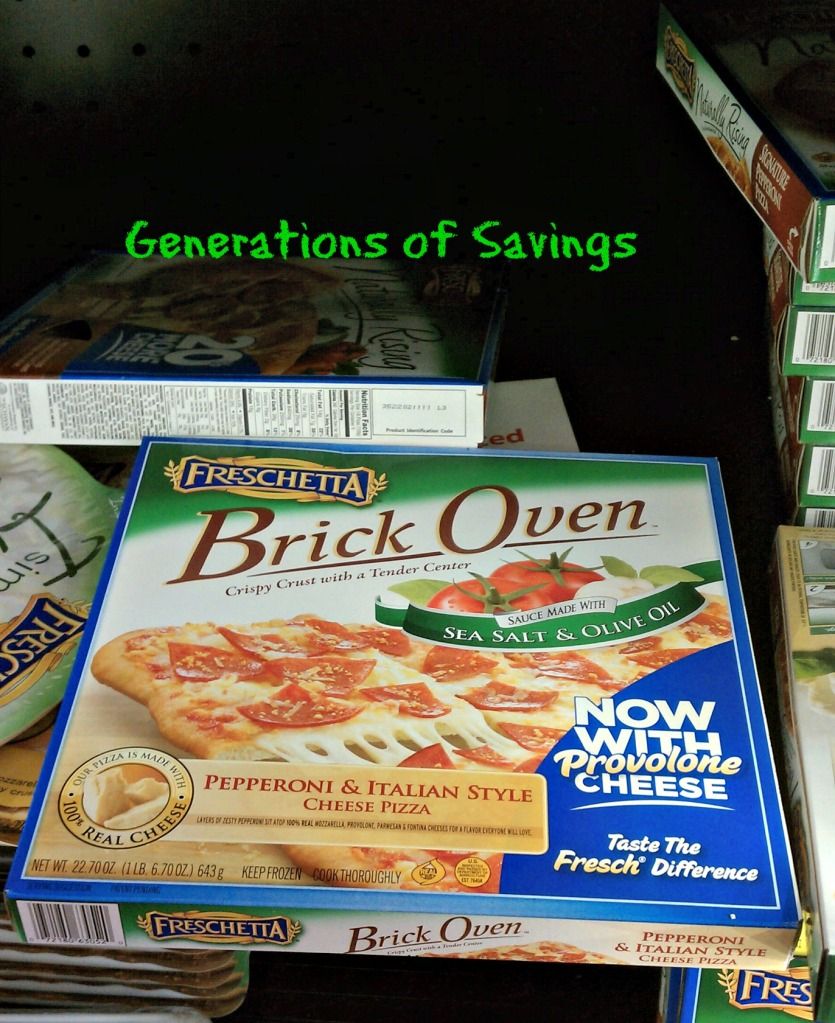 And we found some chocolate cupcakes on clearance for $1.73 so we got those as well for our dessert! That made Big E happy because he loves dessert. He pointed out that they had to be eaten today and I told him I was sure he was up to the job.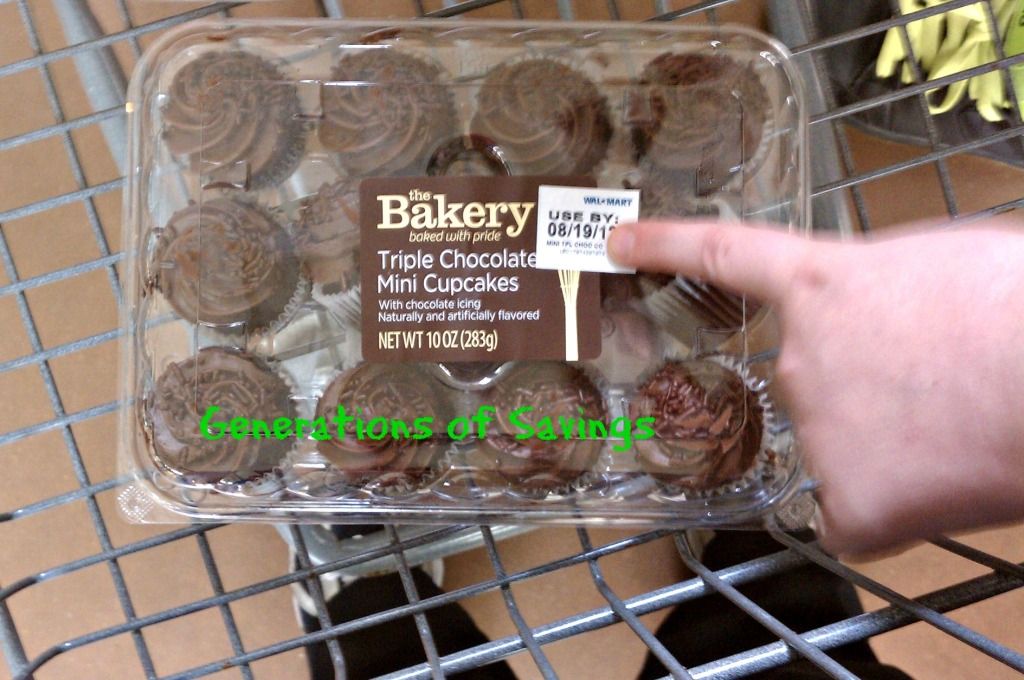 I have always liked the Three Stooges. As a child, I went and saw a live parody show and it included several Three Stooges scenes and I thought they were so funny. I think I liked them because no matter what crazy things happened, they always had a happy ending.  So the new movie has an amazing all star cast including Jane Lynch as Mother Superior, Larry David as Sister Mary-Mengele, Sean Hayes as Larry, Will Sasso as Curly, Chris Diamantopoulos as Moe, and Sofia Vergara as Lydia.  It is rated PG so its fun for everyone. Big E and I were looking for something light-hearted and fun to watch since he has been watching Game of Thrones and that is just too gory and sad for me.
All in all, I give it a 3 out of 5. I liked it because it was funny but it did have some scenes that were a bit boring. Big E played on his phone for some of the movie and I know that meant he was not interested. He laughed pretty hard at some of the parts though especially the part in the hospital where they have a peeing war with the babies in the nursery. He said he could totally see someone doing that because he has been caught several times by Baby E when he was a novice at changing diapers. I liked the scene of Curly swimming with the polar bears stealing their fish. And what I have always liked best about the Three Stooges movies, it ended well and everything worked out no matter how many crazy things happened in the middle. They were able to save their orphanage without even knowing that they did it.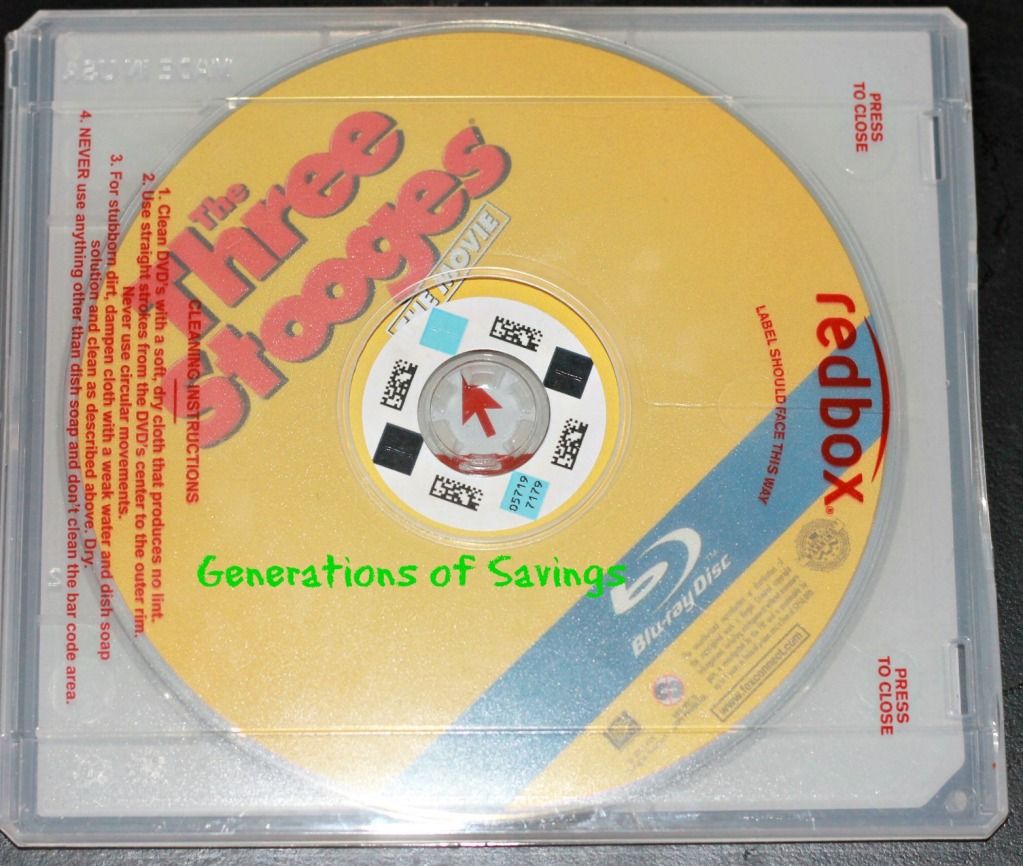 You can check out my shopping trip and date night on my Google + album. You can also check out Redbox on Twitter and Facebook! Redbox also has activities and downloads for Summer Fun!
I am a member of the Collective Bias™ Social Fabric® Community. This shop has been compensated as part of a social shopper insights study for Collective Bias™. As always, all opinions are my own. #CBias #SocialFabric