Give the monkeys on your list a fun and useful stocking stuffer this year: Anti Monkey Butt Powder! You can choose from Original or Lady Anti Monkey Butt Powder. Both relieve itching and irritation while absorbing sweat so they are perfect for anyone on your list! You are probably thinking I need that for the gym or for all these walks that I really need to be doing.  I was sent the Lady Anti Monkey Butt Powder.  It comes out pink like the bottle as you can see on the photo below. It smells great! My 2 year old is constantly asking me to put some on him because he sees me do it.  They also have a Baby Anti Monkey Butt lotion which I am going to look for the next time I am at the drugstore.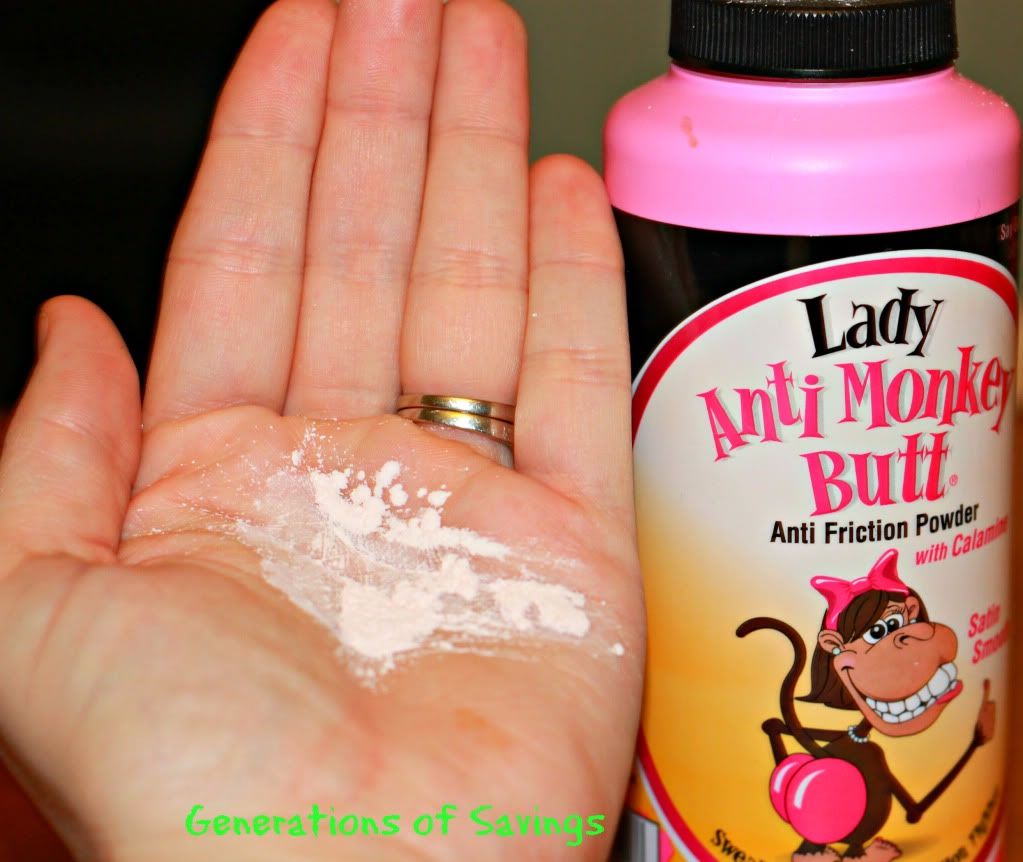 Anti Monkey Butt Powder is specially formulated with calamine to soothe your skin and to relieve itching. Lady Anti Monkey Butt Powder also has a light fresh scent, and is silky smooth. I love the way it makes me skin feel so soft and smooth after applying. I like to put it on at night and before I go for walks. My pregnancy thighs just cant handle the swish swish anymore without some kind of powder.
Buy it!
You can buy Anti Monkey Butt Powder at tons of different locations including Wal-Mart, Walgreen's, Rite Aid, and more! Or, you can purchase online at AntiMonkeyButt.com for about 6 bucks. Its a large bottle so I know I will be able to use it for some time. Well worth the money to me. Through December 31, 2012, you can get a $1.00 off Monkey Butt coupon by downloading it via their Facebook page.
Win it on Facebook!!
Share a holiday e-card with your favorite monkey and enter the Holiday Sprinkles and Swags Sweepstakes for your chance to win some serious monkey swag in the means of a great Anti Monkey Butt Prize! Start by "Liking" Anti Monkey Butt on Facebook and enter this great giveaway!