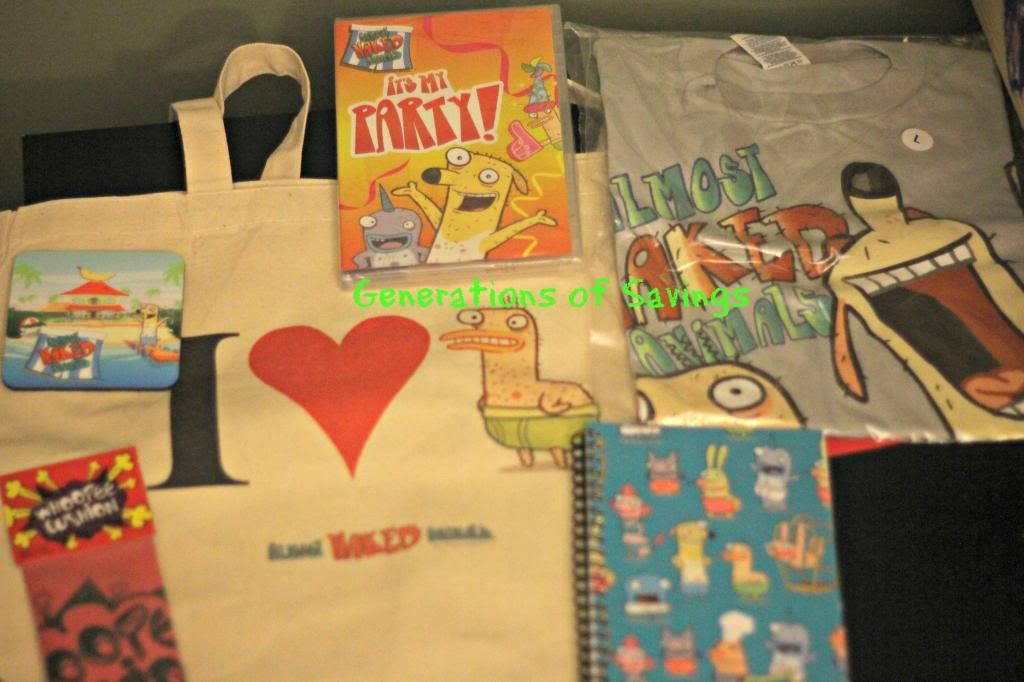 My older son loves the Almost Naked Animals show on Cartoon Network. He thinks the animals are hilarious and is constantly trying to imitate them.  If you havent seen the show, I know hearing almost naked on a kids show sounds a bit like something you should check out.  Its because they are animals and they are almost naked because they all have underwear on. This group of hilarious animals run a beach front hotel called the Banana Cabana.  Almost Naked Animals is Cartoon Network's top rated show for kids 6-11 years old.  My son is 10 and he was beyond excited when we got the above package in the mail.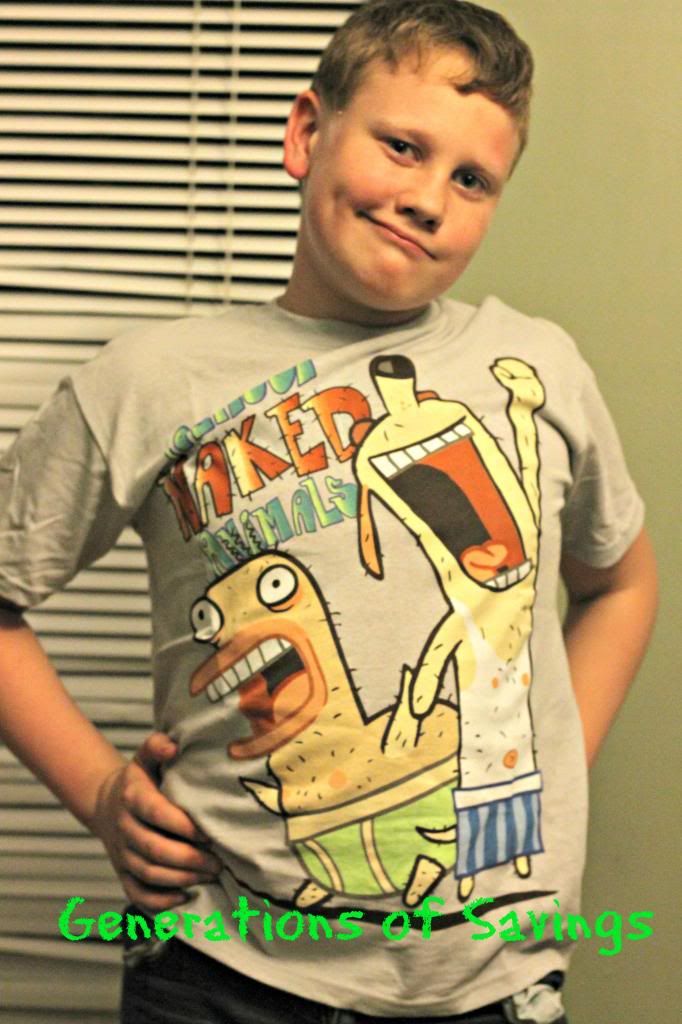 My son thinks he is super stylin' in his Almost Naked Animals shirt. He loves wearing it to school because several of his friends watch the show and they compliment his shirt. We were sent the Almost Naked Animals: It's My Party! DVD ($6.99) as well and my son has probably watched it ten times since we received it.  We also got a Almost Naked Animals tote bag, Almost Naked Animals notebook, party coasters as well as assorted Banana Cabana fun items, including a design-your-own "Do Not Disturb" sign, whoopie cushion, and a bug in a piece of ice gag item. All kinds of things to make our own Banana Cabana party.
If you haven't seen Almost Naked Animals, you should check it out everyday on Cartoon Network. There will be plenty of laughs had by everyone who watches, I guarantee it.  I can even get my husband to watch it sometimes and he notoriously hate cartoons. There is a new Almost Naked Animals Online Super Game that launched on Sept 25th on AlmostNakedAnimals.com. There's a code on the back of the Almost Naked Animals DVD to unlock great stuff at the Almost Naked website and your children will have a great time playing the game!