Disclosure: This Post has been sponsored by Savings.com. However, all opinions expressed about Community Coffee are my own.
When I was growing up coffee was a thing that I ordered to add tons of sugar to at Waffle House. I never made it at home and neither did my parents. When I worked in the software world, we had coffee machines everywhere. We had weekly deliveries of coffee supplies and everyone acted like coffee was their supreme ruler. I personally preferred to drink the milky way swirl hot chocolate. Then I had more kids and discovered the joys of iced coffee. Now its like all coffee makes sense. Now I get to discover great brands like Community Coffee.
I love my coffee in all types of ways. I like iced the best but the only requirement is that there has to be a lot and I need a straw. Yes even for hot coffee. I don't like sipping things from the side of a cup. It makes my teeth feel weird unless the drink is room temp. My favorite flavor is the breakfast blend. I just like the smoothness of it. Community Coffee is available at Sam's Club stores and at SamsClub.com. I like it because you can get the bigger 40 oz bag which lasts a while at my house. It is a pretty flavorful coffee so I really like to fill up my cup at home and bring some to work with me in the morning to get my day started right.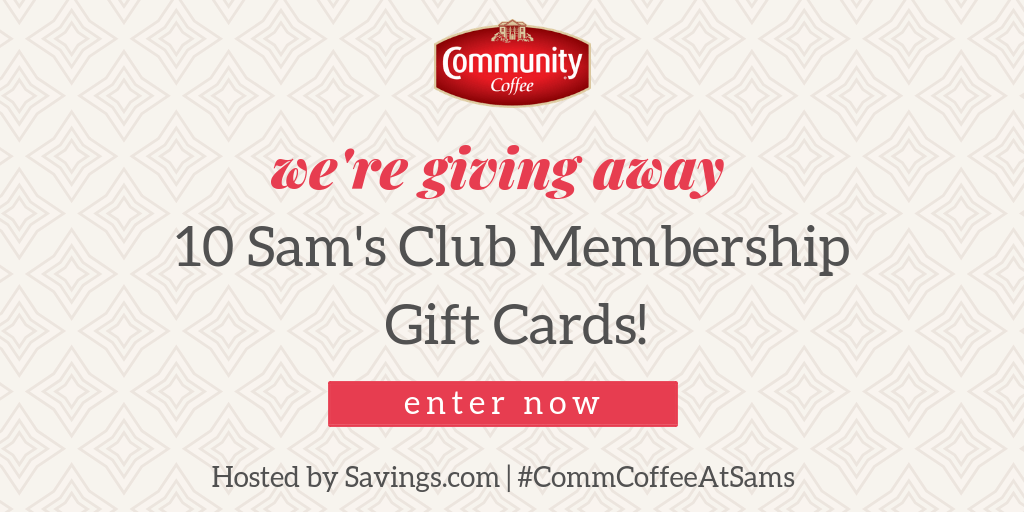 Also, right now you can enter to win one of 10 Sam's Club Gift of Membership gift cards. This giveaway ends Tuesday, September 25th at 11:59 PM ET.
Are you going to enter to win? How do you like your coffee?