If you know me, you know I love Sonic. When I was in college, I lived on their cheese tots and strawberry smoothies (they discontinued these and I cried). Everytime we go to Sonic, my husband gets a chili cheese coney. He never changes and neither do I really. I still get cheese tots no matter what else I order even if it I am just there for a milkshake.  My son always gets a corn dog.  But when I told them about the new Wholly Guacamole Dogs at Sonic, they both wanted to go.  The Wholly Guacamole dog comes with a big helping of Wholly Guacamole, pepper jack cheese, tomatoes, jalapenos, onions, and zesty cheese sauce.  All of that except the onions sounds delish to me.  You can also add Wholly Guacamole to your burger or chicken if you want which is pretty awesome.  I visited the Pelham, AL Sonic location but have had good experiences with every Sonic store I have been to especially the Pell City, AL location. I love how nice the workers are there and its so fun in the summer when they wear their skates to deliver your food! You can find a Sonic near you by visiting http://sonicdrivein.com/.  To keep up with awesome Sonic promotions, you can visit them on Facebook and Twitter.
Just look at that hot dog! Sorry I squeezed it a little bit on the way home but my husband wanted to steal a jalapeno off it.

Sonic and Wholly Guacamole are also offering a great promotion right now. Just look for a special "Free Small Sonic Tots" offer on specially marked packages of Wholly Guacamole found in your grocer's produce section. You can also visit Wholly Guacamole for a coupon or check your local Sunday newspaper coupon section.  Wholly Guacamole® products are all  natural  with no preservatives and additives, and gluten free.  You can find out more about Wholly Guacamole and keep up with awesome promotions and giveaways, get coupons and recipes by liking them on Facebook and following them on Twitter.  They also have a Pinterest page you can check out.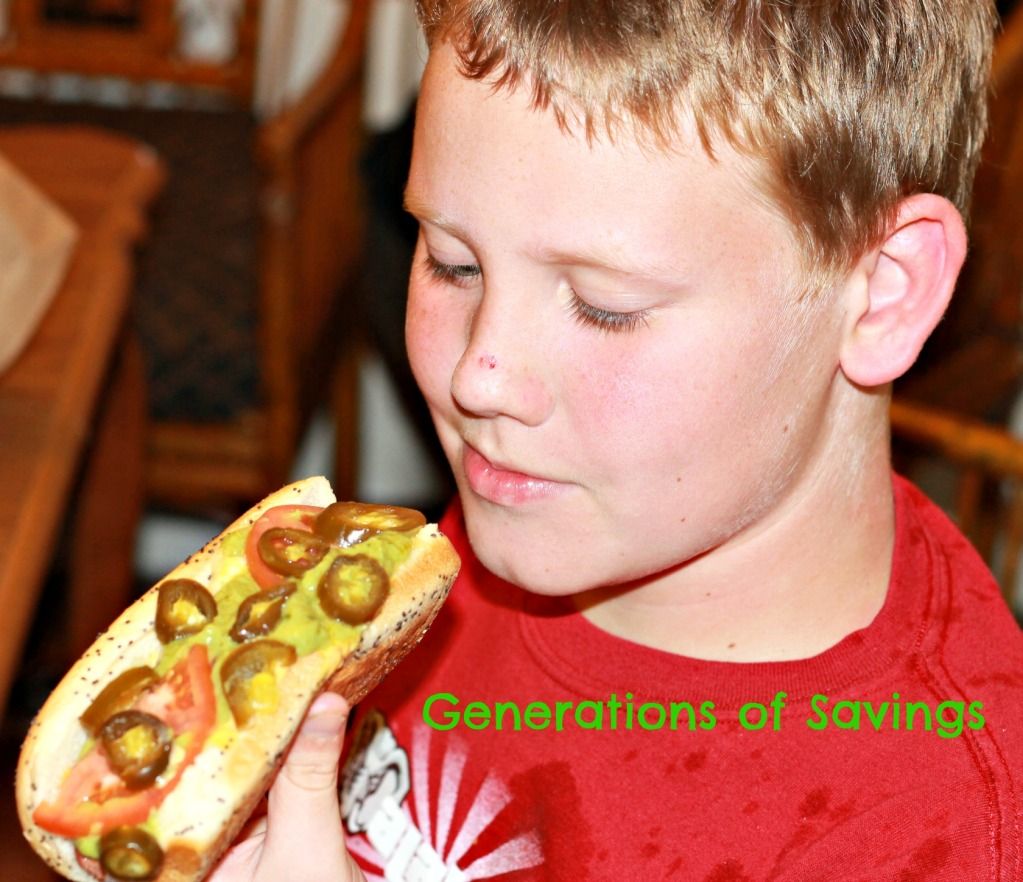 Wholly Guacamole sent me an awesome prize pack to try out the new Wholly Guacamole at Sonic and they are awesome enough to give a similar pack away to my viewers!  Who loves Sonic and Wholly Guacamole?  We do!