How many times a week can  a person possibly lose their debit card? If we are talking about me, it is quite a few. Last week I lost my card no less than four times. I also lost my keys twice (its the gnomes, I swear!). I recently found out about an awesome service though and it is sure to make my husband happy. It's called TXTPay or MurPay from Murphy USA. With TXTPay, you can set up your bank information securely online at the Murphy USA TXTPay page. Then when you need to get gas, you can go to the MurPay app on your phone and tell it an amount and it will text you a code to enter at the pump or use in the store for snacks. You don't need your card at all!  This is amazing news for my husband since he has had to drive out to the gas station on several occasions since I got pregnant with Baby E and lost my mind. It is so easy to sign up!  Here is a brief overview from the site on how it works if my description is a little crazy to follow.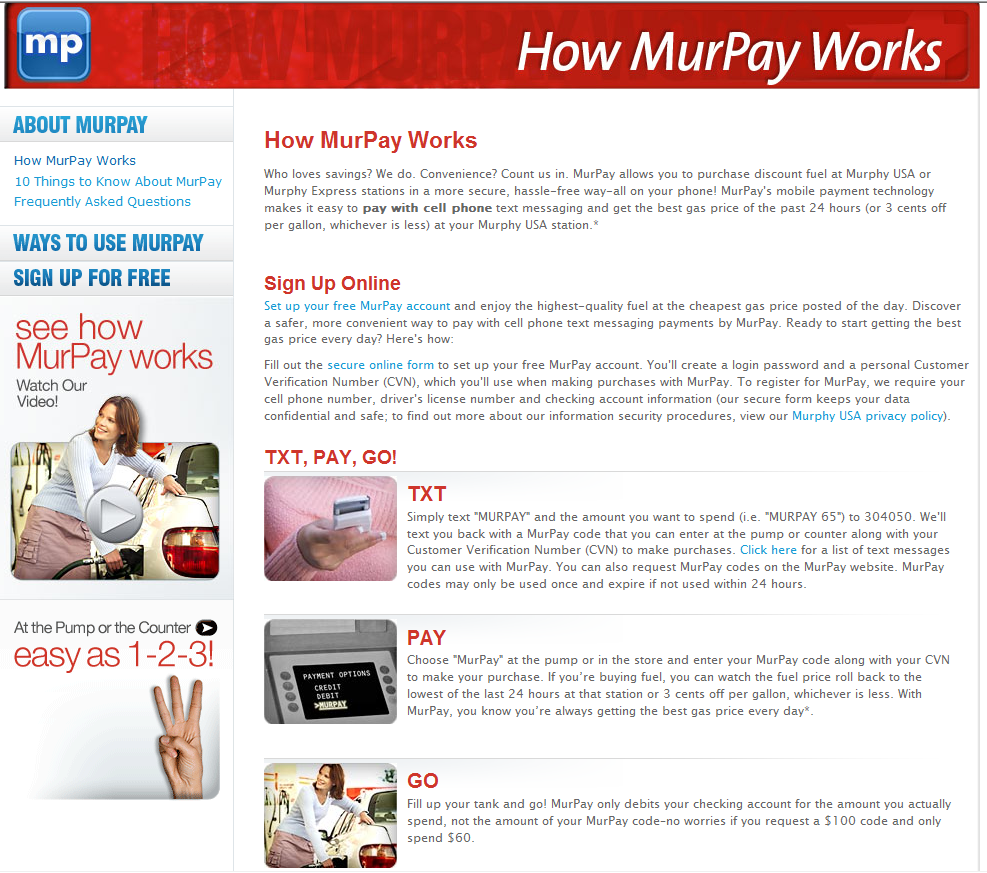 So basically like I mentioned, you sign up on the site. Then you follow the steps to send your self a code or someone else could send it for you.  I think this would be awesome if you had teenagers so you wouldn't have to hand over your card or if you employed someone to run errands for you like my mother in law used to. That way you can just send them the code and your CVN or their CVN because you can set up others to use your account.  I made a quick video on how to send the code to yourself.  You can view it below or you can look at some photos I took of MurPay here:
After you send the code to yourself you can use it for 24 hours. And it only charges you what you spend not the amount you verified. So if you think you need $30 in gas but you only spend $29, it will only charge you $29. I also made a video on how to use it at the pump. Please forgive the bad quality. I was on my phone and it was so bright outside!
And its not just for individual use! You can use it for a family account or a small business account. Please go to Murphy USA MurPay page for more details!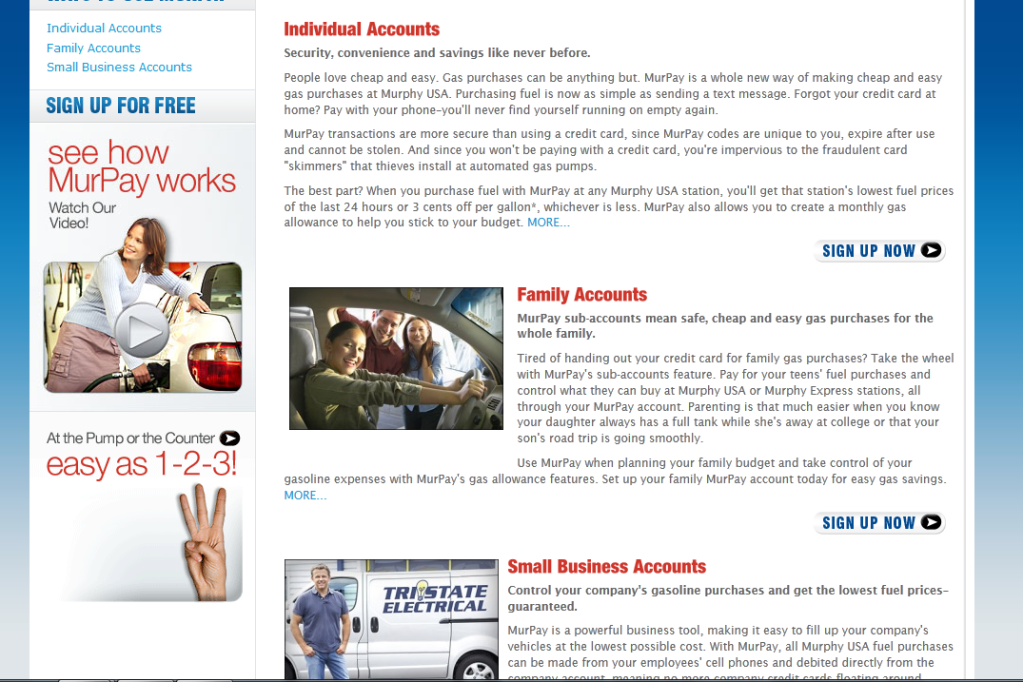 In my opinion, this is an awesome service. I have definitely gotten some use out of it and now that I know about it, I am going to tell all my friends with children who drive. I think it will be a great investment for them. I will definitely mention it to my friend who owns a landscaping business. He can use it to allocate money for gas for his two employees. Of course, it will work both ways for him since they are both his sons. It is a great way to budget money as well. It can keep you from spending too much at the service station. Do you really need all those snacks? I know I don't especially since being on my diet.
Go and try it out! Want to sign up? Go here: https://www.murpay.com/default.aspx
This is a sponsored post written by me on behalf of Murphy USA as a member of Smarter Driver Community. As always, all opinions are my own.