Sauteed Carrots with Ginger Orange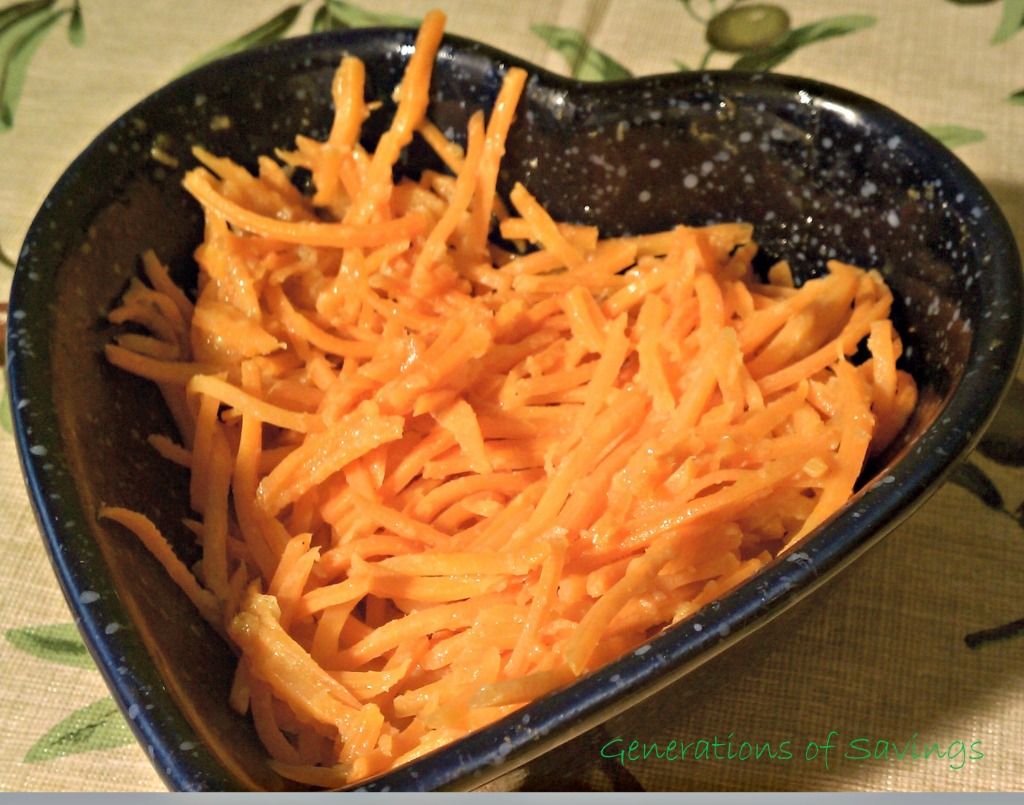 Ingredients:
3 cups grated carrots (6 medium carrots)  <---I bought the already sliced kind
2 teaspoons minced fresh ginger
1/2 cup orange juice
2 teaspoons canola oil
1/4 teaspoon salt, or to taste
Freshly ground pepper, to taste
Directions:
1. Heat oil in a large nonstick skillet over medium-high heat.
2. Add carrots and ginger; cook, stirring often, until wilted, about 2 minutes.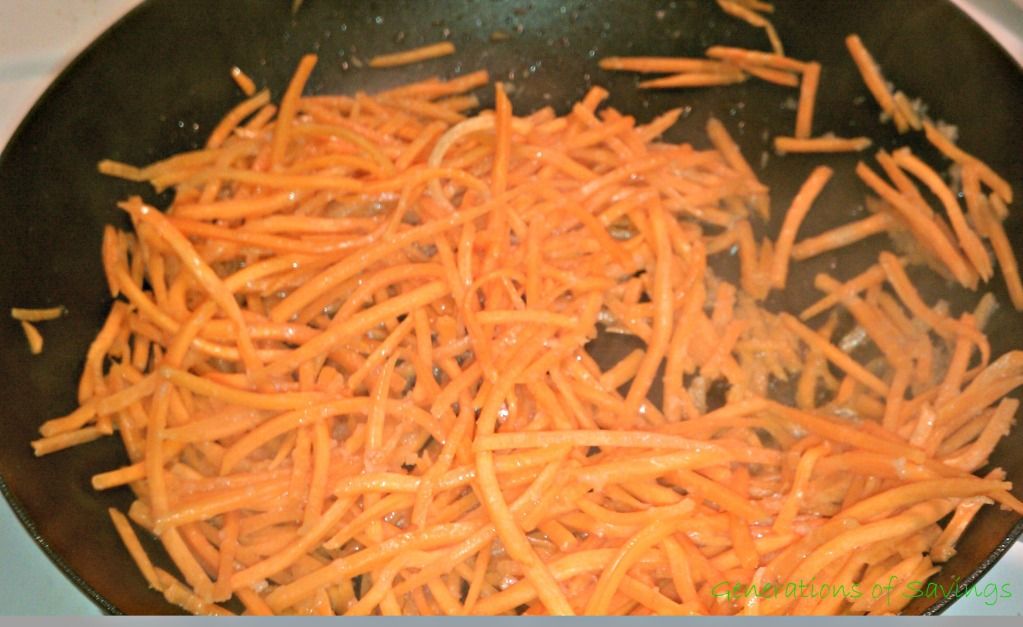 3. Stir in orange juice and salt; simmer, uncovered, until the carrots are tender and most of the liquid has evaporated, 1 to 2 minutes.
4. Season with pepper and serve.
PLEASE VOTE FOR MY RECIPES IN THE GRAND SPRING CHALLENGE AND YOU CAN

WIN PAYPAL CASH

!!!!!   REG to Vote

HERE

and they will send you a password (check spam). Then go and vote for these three recipes and share on FB and Twitter. Paypal CASH will be awarded from random shares:


http://www.zuuzs.com/contest/2012/05/kat-balog-roasted-grape-tomato-and-basil-crostini/
http://www.zuuzs.com/contest/2012/05/kat-balog-chicken-prosciutto-with-mushroom-sauce/
http://www.zuuzs.com/contest/2012/05/kat-balog-triple-chocolate-fruit-pizza/