Baby E loves straws. He likes to chew them though. He can suck out of a straw in a cup, no problem, but he always wants to tilt the cup like a sippy cup. That is why the Nuby Easy Grip Flip-It Sippy Cups are cool. He can learn how to use a straw and if he forgets and tilts it, it wont spill. He likes the hard spout as well so that he cant chew through it. I think he likes the fact that he can see the straw on the inside of the cup. Sometimes I catch him tilting it and looking inside at it and tilting it back and forth again.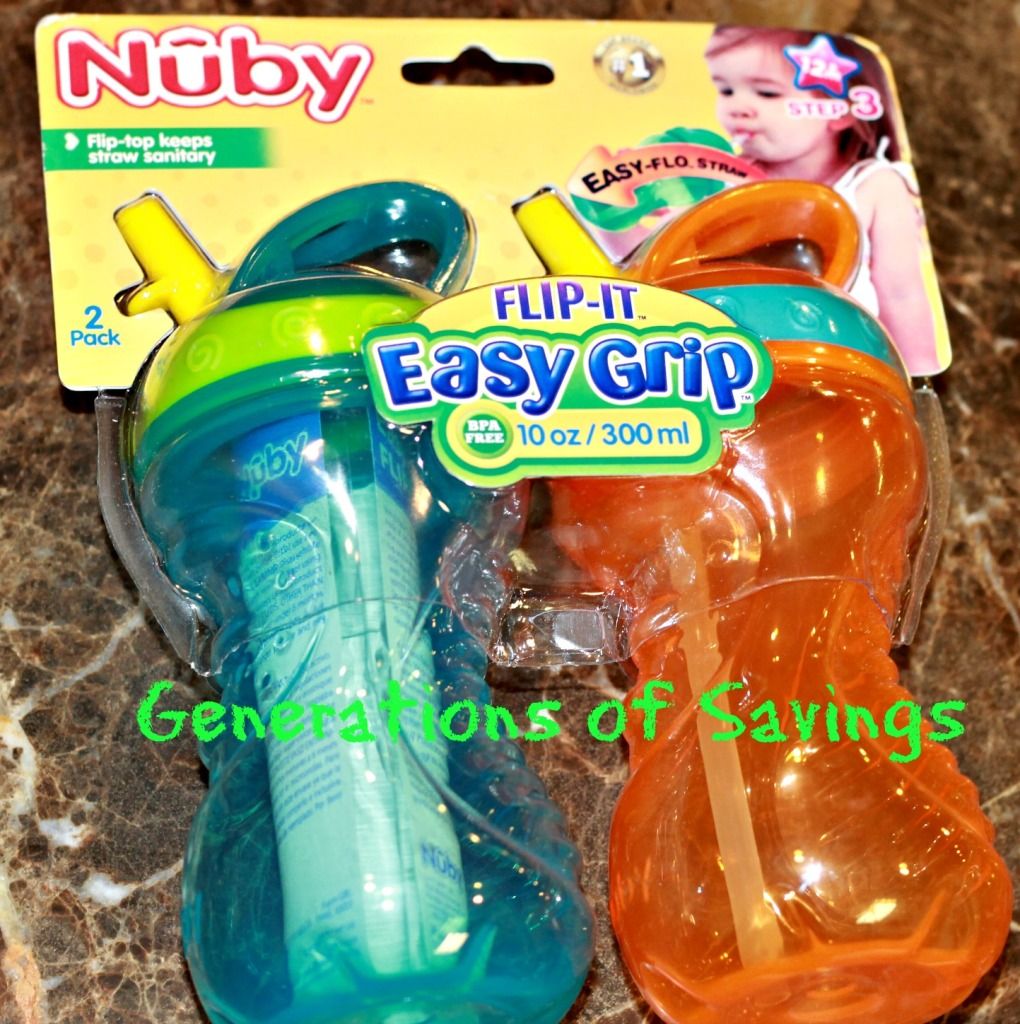 The Easy Grip Flip-It is meant for 12 months + and is 10 oz/ 300 ml. They are contoured so that toddlers can grip them easily and keep hold of them. They are also BPA free and are pretty much mess free as well. It is the perfect cup for on the go drinking.  It can also make your little one feel like he is one of the big boys drinking out of his straw and holding his cup down.  The straw spout will close up and prevent spills and it has an easy flow design.
You can buy the Easy Grip Flip-It Sippy Cup online at BuyBabyDirect in a two pack of your color choice for just $6.99!
You can connect with Nuby using the links below:
Nuby.com
Facebook.com/nubyusa (they have giveaways very often on Facebook, check them out!)
Twitter.com/NubyUSA
Pinterest.com/nubyusa/
I received this item as part of the Nuby Mommy Blogger program in order to facilitate my review. As always, all opinions are my own.