I received this product as a member of Karma Media. As always, all thoughts are my own.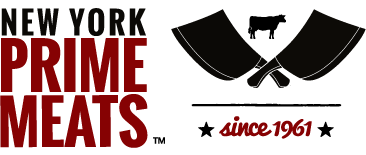 If you asked any of my friends what my favorite food was they would all say bloody, rare steak. It makes me laugh because my husband hates it! He loves steak but he cant stand to eat it with me because he likes his 'well dead'. We both enjoy making steak though. I make them in a skillet and he grills and its always (except for that one crazy time with the bad store bought marinade) delicious.  However, we do not have a butchers close by that isn't astronomical with their prices. Then I saw that New York Prime Meats delivers overnight to people in the continental US! So when they offered me a review, I was already making my marinade in my mind.  They have been in business for 50 years and they specialize in fresh-never frozen- prime steaks and chops and I could really taste the difference.
New York Prime Meats guarantees every cut they sell with a 100 percent satisfaction guarantee! They only buy from a select number of farms and inspect every piece of meat that sell. I like that kind of dedication to service and I like knowing that the butchers they employ have over 40 years of experience between them so they really know what they are doing.  They also offer FREE OVERNIGHT SHIPPING on all orders over $150! I wish I had known about them when I was planning on my Father's Day Barbeque because I spent over $300 easily on store bought meat and it was a TERROR being in the store that long with my children. They turn into crazy people as soon as we get out of the car so anytime I can sit home and order something from my computer, I am game.
So because I wanted to really enjoy the wonderful thick, juicy filet mignons that New York Prime Meats sent me, I decided to do a marinade recipe.
1/3 cup soy sauce
1/4 – 1/2 cup Worcestershire sauce   (I LOVE Worcestershire sauce)
1/2 cup olive oil
1/3 cup fresh lemon juice
1.5 tbsps garlic powder
2 tbsp dried basil
1.5 tbsp dried parsley
1 tsp ground white pepper
Just whip or blend the ingredients together and cover steaks for at least 3 hours in marinade.  I do mine for 8 hours usually. I can usually just stick it in the fridge before I leave for work and its done when I get home and ready to grill!   Here are two of the filets I made in the skillet and my husband grilled the other for his lunch tomorrow!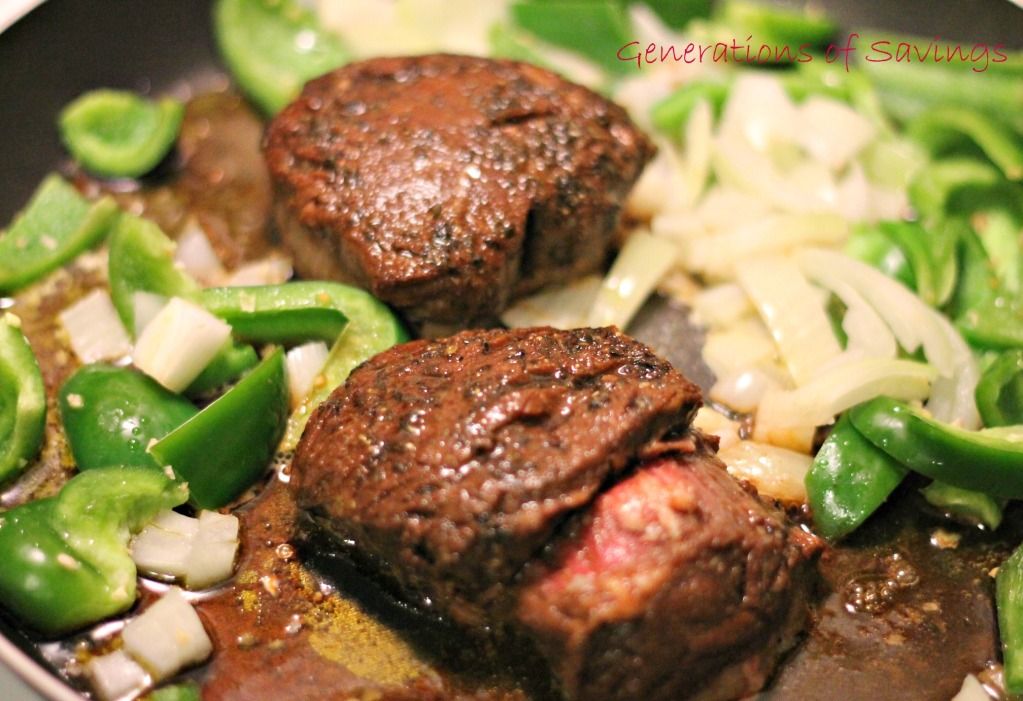 If you want to find out more about New York Prime Meats, you can visit their website which has an awesome page called meatology that I have shown everyone I know. You can also like them on Facebook and follow them on Twitter to keep up with great new promotions, contests, and sales!  They don't just sell steak, they sell all types of different cuts including chops, burgers, pork, roasts, and more so go check them out and let me know what you think!