I know we have lived at our house for 3 years now but we still only have like five pictures up. We are terrible at deciding what we want to go where and what would look good here. I am not very DIY, in fact, I like things where I can just ask someone else to do it for me or give me lots of options because I am picky. That is why I like Rendi. Its a great company whose name means "you make" in Italian.  Well, they must have known about how bad my house looked and they offered me a great review from their site! Rendi is also a direct sales company which I think is amazing. Anything to create jobs in this economy is wonderful and I think selling beautiful customizable pieces is an awesome way to make money.  Check out this great chance  to join the Rendi Opportunity.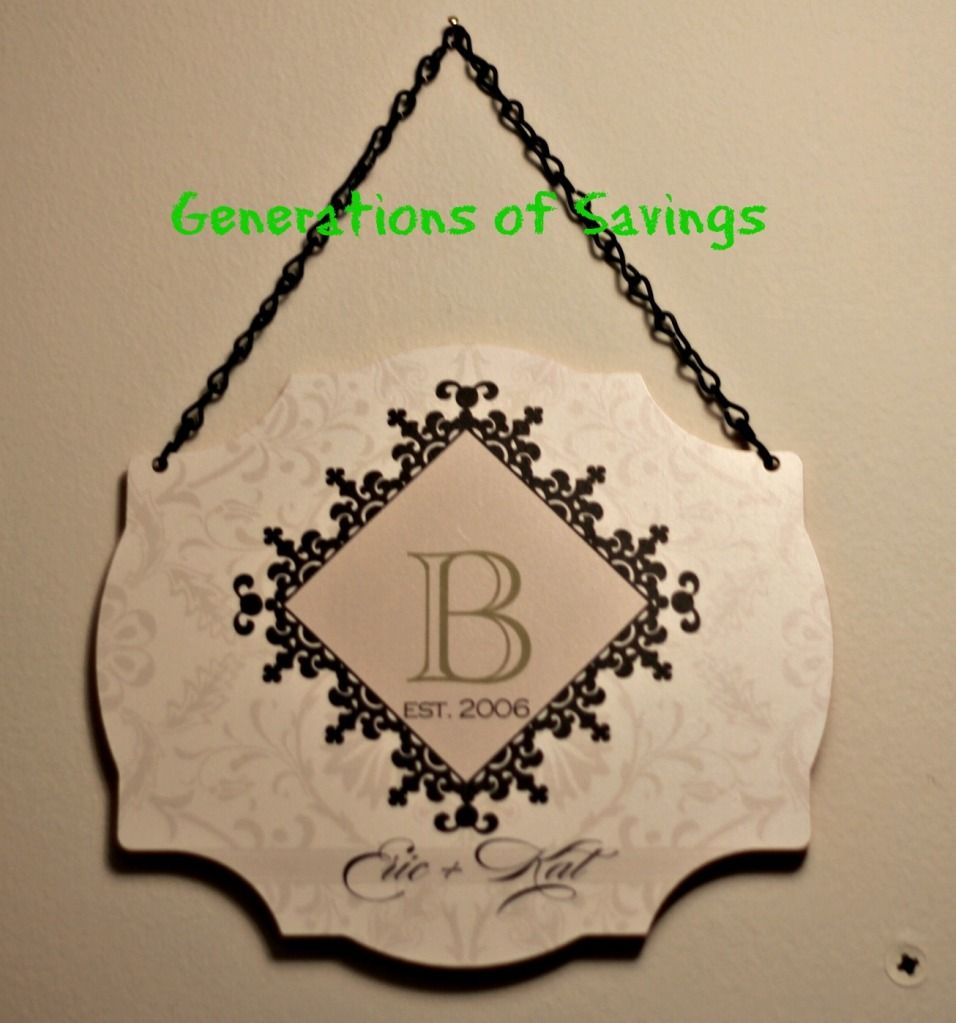 I choose two different items from Rendi. The first, pictured above, is a Pattern Play Small Scallop Sign.  It has several different options for color, background, font, and font color. And you can put whatever you want.  I choose this one because I knew it would look beautiful right where you walk in my front door.  No one can miss it.  I do need to fill the other holes in my walls though. Obviously the people who lived there before had several things in that spot.  It came with the lovely chain so we didnt have to do anything. We have been together since Sept of 2006 so we were Est. in 2006 🙂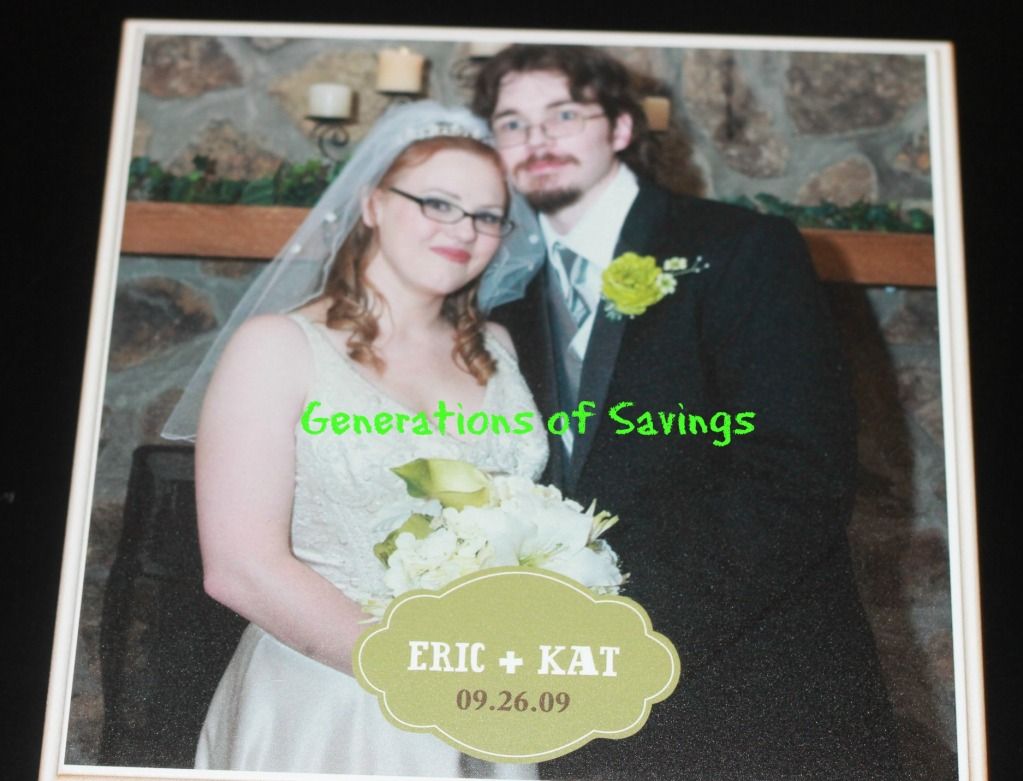 The second thing I choose was a Square Picture This sign for my husband's desk at work.  He helped me pick which picture to use and the website helped me with everything else. I tried out several different colors for the fonts but eventually we went with green because it is our co-favorite color. His is blue and mine is pink so we decided when we got married, we would always use green as our color.  It had several different ways I could hang it from the back and it had a stick which would let it sit up which is what my husband will do with it.  I love how easy it was to design and save each item that I received. I had so much fun going through all the things I could get with my husband and deciding. It was a very hard choice since they have such lovely products!
You can shop for items from Rendi's website and you can also visit them on Facebook.
You can also win a $50 Giftcode from Rendi by entering on the Rafflecoptor form below! This giveaway will run until 9/13 at 10:59 pm CST.