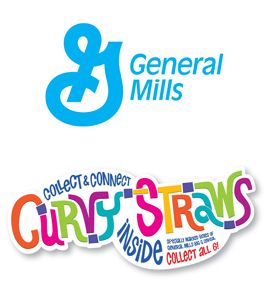 Whole Grain Nation
Not to start this post off on a bad note but I hate my gallbladder. I LOVE milk and have always loved making chocolate milk or eating cereal with it. Or just a plain glass of milk. However, when my stupid gallbladder decided it hated me and wanted me to have gallstones and horrific pain, I had to have it removed. Ever since then milk makes me kinda queasy. I still drink it though, just not as much as I used to. I can't give it up. My children love milk just as much as I do so we are a big cereal household! My older son doesn't ever drink the leftover milk in his bowl though. D
id you know that simply drinking the leftover milk from cereal bowls may help kids work towards fulfilling their body's daily dairy, calcium, and Vitamin D needs? 
Big G cereals have a fun way to motivate your kiddos to drink up that leftover milk – Curvy Straws! I remember we had something similar when I was a kid and it was super fun. My Blog Spark provided my kids and I a prize pack with a Curvy Straw and my older son immediately claimed it as his own!  Then he wanted to know how he could get the other ones!
Be sure to collect all six different colorful straws featuring beloved Big G cereal characters. Participating Big G cereals include:
Cinnamon Toast Crunch® (17 oz.),
Lucky Charms®(16 oz.),
Reese's® Puffs (18 oz.),
Honey Nut Cheerios® (17 oz.),
Trix®(14.8 oz) and
Cocoa Puffs® (16.5 oz).
You can can visit this link to download a printable coupon for $1.25 off of the purchase of (2) boxes of participating Big G cereal today!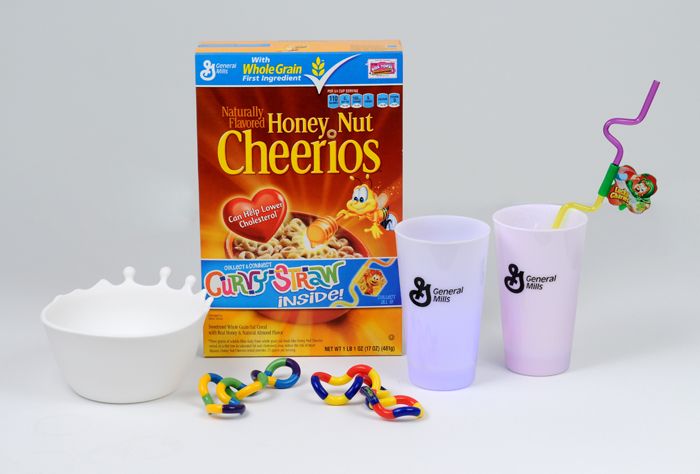 You can win a Big G Curvy Straw Prize Pack that includes 1 box of a participating Big G cereal, 1 Curvy Straw, 1 'spilt' milk bowl, 2 glow cups, and 2 tangle toys.  Just enter on the Rafflecoptor form below! Giveaway will run until 5/23 at 11:01 PM CST.
The prize pack, information, and giveaway have been provided by General Mills through MyBlogSpark. As always, all opinions are my own.
PLEASE VOTE FOR MY RECIPES IN THE GRAND SPRING CHALLENGE AND YOU CAN WIN PAYPAL CASH!!!!!   REG to Vote HERE and they will send you a password (check spam). Then go and vote for these three recipes and share on FB and Twitter. Paypal CASH will be awarded from random shares:
http://www.zuuzs.com/contest/2012/05/kat-balog-roasted-grape-tomato-and-basil-crostini/
http://www.zuuzs.com/contest/2012/05/kat-balog-chicken-prosciutto-with-mushroom-sauce/
http://www.zuuzs.com/contest/2012/05/kat-balog-triple-chocolate-fruit-pizza/