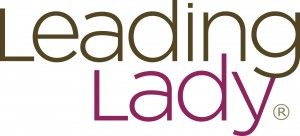 Wow! I cannot believe that Mother's Day is just around the corner. To celebrate, I am participating in a great new giveaway hosted by Makobiscribe, Mother's Day Gift Idea's Giveaway Hop!  So what would mom want for Mother's Day?  I am a mom and I can tell you that I love practical gifts. I was contacted by Leading Lady to do a review and I was ecstatic because I really needed a new bra because I have been nursing so long. In fact, I haven't seen a bra without nursing straps in so long, its crazy! I chose the Molded Padded Seamless Wirefree Full Figure Bra in the color Blue Mist. I haven't been that excited over a package in a long time.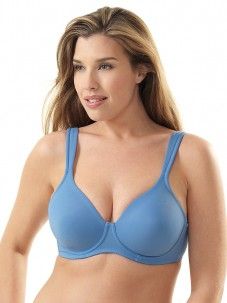 Molded Padded Seamless Wirefree Full Figure Bra

 from LeadingLady.com
I received it and tried it out that night and my husband was slightly disappointed that it was a skimpy bra. I told him that full figured women don't need skimpy bras, we have enough curves to make anything look good. He laughed and agreed with me (he knows what is good for him). I love the wide shoulder straps on this bra. It is so comfortable and I am not forever adjusting the straps. I also love that it has four enclosures on the back. I can't stand bras with just two snaps because they itch my back. I like knowing that everything is covered and I won't be popping out of my bra in a low cut shirt (this has happened to me before and I assure you that it's an embarrassment that is very well remembered). This is why I like full coverage bras. I almost wish I was still nursing so that I could have chosen one of Leading Lady's many nursing bras or camis. They have a choice for everything really. I was also tempted by the Wow Pink Full Figure Wirefree Sport Bra. I have been doing a lot of exercise and need a good one.
Leading Lady is also running a special promo this month to celebrate Earth Day. If you make an order, you will also receive a free 2-pk of organic cotton panty set!  This offer is only valid through the end of the month, so make sure to order before the 30th!
About Leading Lady:
Leading Lady
is a premiere intimate apparel company dedicated to creating comfortably functional, remarkably affordable, stylish and easy-to-wear bras, camis and sleepwear. A family owned and operated business, Leading Lady has been expertly tailoring nursing and full figure bras for top brands and retailers across North America for

more than 70 years

. For the first time, Leading Lady's comprehensive line of nursing and full figure intimates – including sexy stretch lace wire-free and underwire bras, supportive and seamless sport and yoga bras, and cozy sleep and leisure bras – can be purchased directly on LeadingLady.com.
Leading Lady is proud to celebrate "Leading Ladies" everywhere through its products, programs and philanthropic activities. Leading Lady is dedicated to arming new moms with the support – physically, intellectually and emotionally – they need to nurture their babies through breastfeeding and committed to supporting a variety of organizations and issues relevant to women across the country. Follow Leading Lady on

Facebook

,

Twitter

and 

Google+

.
Leading Lady has graciously agreed to be one of my sponsors for the Mother's Day Gift Ideas Giveaway Hop. They will be giving away a Leading Lady Full Figure or Nursing bra to one winner! Winner will receive a promotional code for one free item from Leading Lady e-boutique, plus free shipping. Promotional code will expire after 3 months. Giveaway is open to US only.
The Mother's Day Gift Ideas Giveaway Hop will start on May 1st so it is not live yet but be sure to check back for your chance to win!