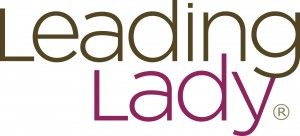 I recently got the chance to review another great bra from Leading Lady. Some of you may remember the review that I did for a Leading Lady Full Figure Bra. This time I got the review the Cotton Front-Closure Leisure Bra in a very cute pink! I love it because I can sleep in it and its so comfortable.  It is such a comfortable bra that it has been named the most comfortable bra in America.  I can really see why. I am usually uncomfortable sleeping in a bra but I do it anyways because being blessed in the chest area, its also really uncomfortable to sleep without one.  You can also use this bra as a nursing bra because its so stretchy, it can easily be unfastened and pulled aside.  I am not currently nursing but I know I will be really soon so this is awesome! It is a cotton-spandex blend which makes it super soft but still supportive! The Cotton-Front Closure Leisure Bra comes in cup size ranges: A/B (in band sizes 36-50), C/D/DD (in band sizes 36-52), F/G/H (in band sizes 38-52).  I got a C/D/DD and it fits great. The lightly padded straps make it even better. I hate it when my straps dig into my shoulders! Its also wonderful to do yoga or play on the Wii in because its not constricting at all.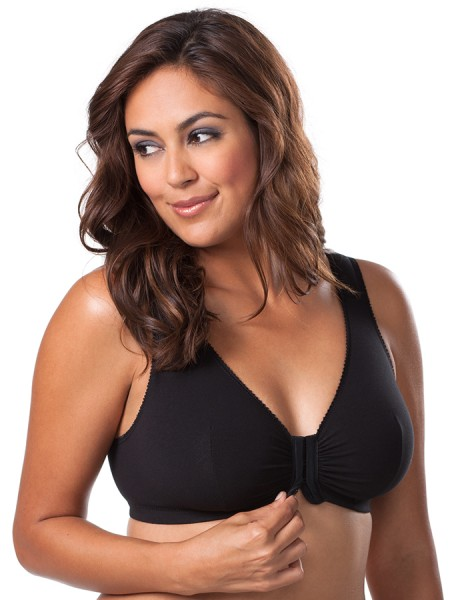 Leading Lady will be kicking off a contest where women will have the chance to win The Most Comfortable Bra in America™ every week in November on the Leading Lady Facebook Page. I have entered to win another one myself. Good bras are hard things to come by especially if they are inexpensive as well!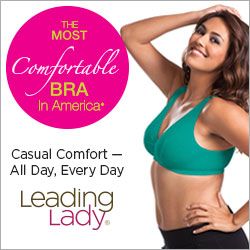 They are offering my readers an unique discount code MCBLOG5791 which can be used for a 15% off site-wide discount!  This code cannot be combined with any other offer and is valid through the end of the year.   Also, right now they are offering 30 percent off through the Nov 26th with code THANKS30  Free Shipping, no minimum!
 Follow Leading Lady on Facebook, Twitter and Google+.