Several weeks ago I was given the chance to review Jones Handmade Soap Co. with several other bloggers in Karma Media. I, of course, accepted because I had already been hearing great things about Mrs. Jones and Jones Handmade Soaps. I have mentioned (probably too much but I cant help it) that I have super sensitive skin and almost everything breaks me out. So I love being able to try new all natural products.
I was sent the Original Bar Soap to try out. I was a bit leery because I haven't really used a bar soap in a good long while but I am always a fan of trying something new. The bar felt very nice and easily melted against my skin. After I rinsed off, it didn't feel sticky or dry like some soaps do. I did feel clean but it wasn't a squeaky, dry skin skin kind of clean which is good. I read on the description that it can be used on face and hair. It is also super affordable on the website. Here is the description from the website: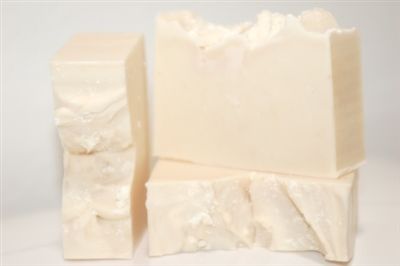 "
The bar that started the journey. Unscented and made with Goat's milk. Perfect for those sensitive to fragrance or who do not enjoy scented soaps. It's great for all skin types including babies. "
Mrs. Jones had sensitive dry skin and her son had eczema so she decided to make her own soaps and experiment with natural ingredients until she found a great formula that worked for both her and her son. She started sharing with friends and neighbors and voila, Jones Homemade Soap Co was formed. I think that is very admirable. Now they sell everything from bar soaps to lotions to body wash to lip balm and more. You can even build your very own gift set!
Sign up for the #JHSC Mailing list for exclusive discounts and offers. Share your Bday with them for a special gift on your special day!
You can also find Jones Handmade Soap Co on their website, like them on Facebook, or follow them on Twitter to find out about new products and promotions!