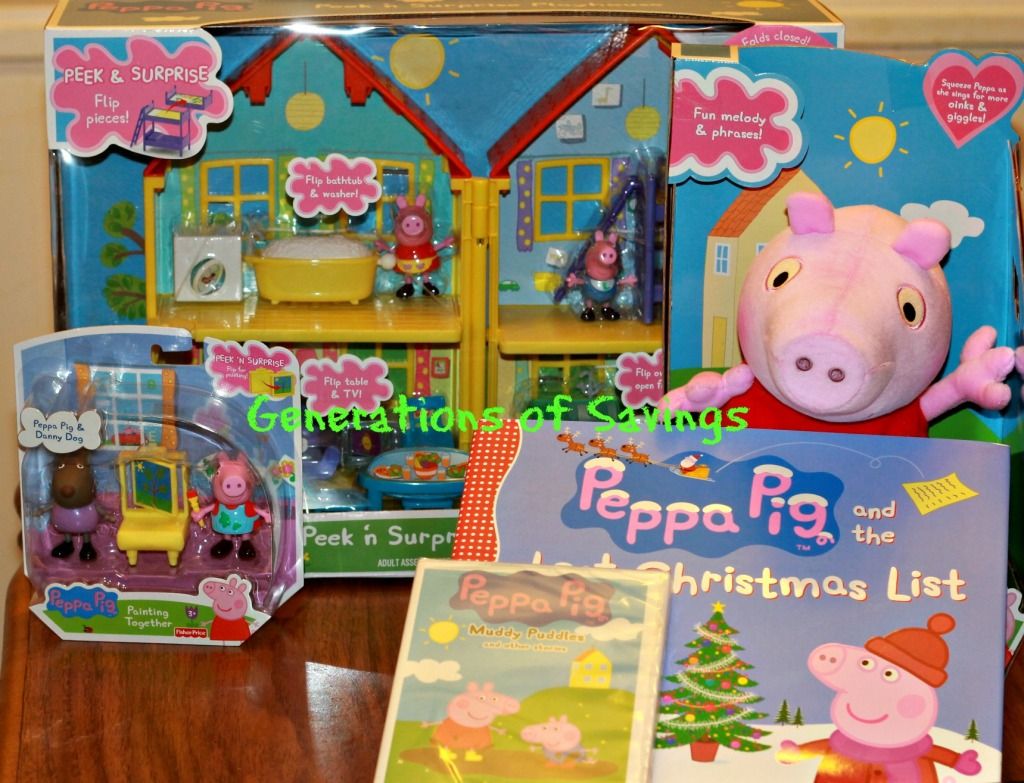 I am sure that if you have never seen Peppa Pig on Nick Jr., you are missing out!  Peppa has become a new staple in our household. My son loves his plush Peppa Pig toy and makes me squeeze it again and again. She oinks and laughs and tells him she loves hugs. I was given a huge poackage of Peppa Pig items to review for my son.
I got an assortment of the new Peppa Pig playsets from Fisher Price, a Peppa Pig plush doll, a Peppa Pig DVD featuring 10 "peppasodes", and the new book Peppa Pig and The Lost Christmas List.

The Peppa plush doll is my son's favorite by far. She oinks in the cutest way. He loved the book as well. He spent ages 'reading' it to me the day we opened it and now everytime he sees it he wants to read it again. Its mostly him going 'peppa', "pig", "tree", etc but he thinks he is reading. It is a cute tale that even my 10 year old sat down to listen to.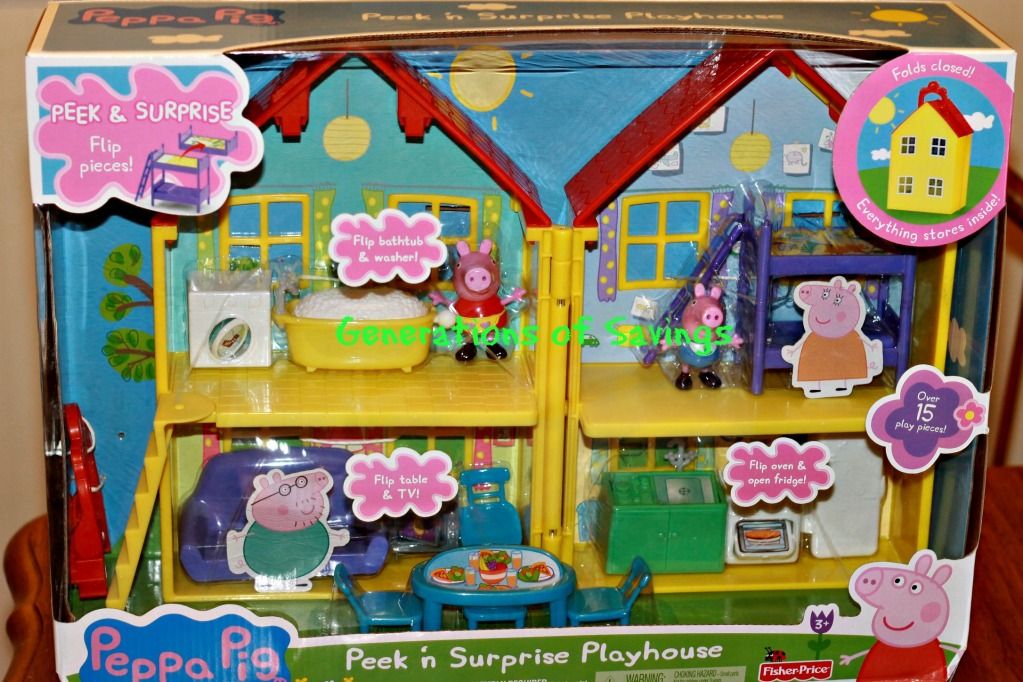 He likes the little playset (its pretty awesome) more now that he has a friend to play with it with him. They put the characters in and take them out. He throws them down the stairs and he makes them talk. His friend is older than him and he actually makes them interact with each other. Its a great toy for a child his age and older like even up to 10 or so. I played with it a bit and I liked it.
These items are going to make great holiday gifts and they are available now at Toys "R" Us, online at Amazon, and several other places.  If your child loves Peppa Pig, they will love getting this under the tree this year!
For more information on Peppa Pig, please visit www.PeppaPig.com or visit the Peppa Pig Facebook page.  Try to catch an episode or two. You wont regret it!
While working with Team Mom/Child's Play PR, I received these products for the purpose of this review. As always, all opinions are my own.