I know everyone thinks that 'fiber' cereals are for old people and they taste bad. That is amazingly not true! I recently tried Fiber One Nutty Clusters & Almonds and it was delicious! My older son even liked it and he is always begging for the type of cereals I never let my kids eat. Candy coated sugar cereals. So I was really surprised when the first box was gone in two days. Obviously my husband was sneaking some in the middle of the night.  The almonds just made it so sweet and I absolutely adored it! It also came with this awesome bowl, spoon, and nut cracker.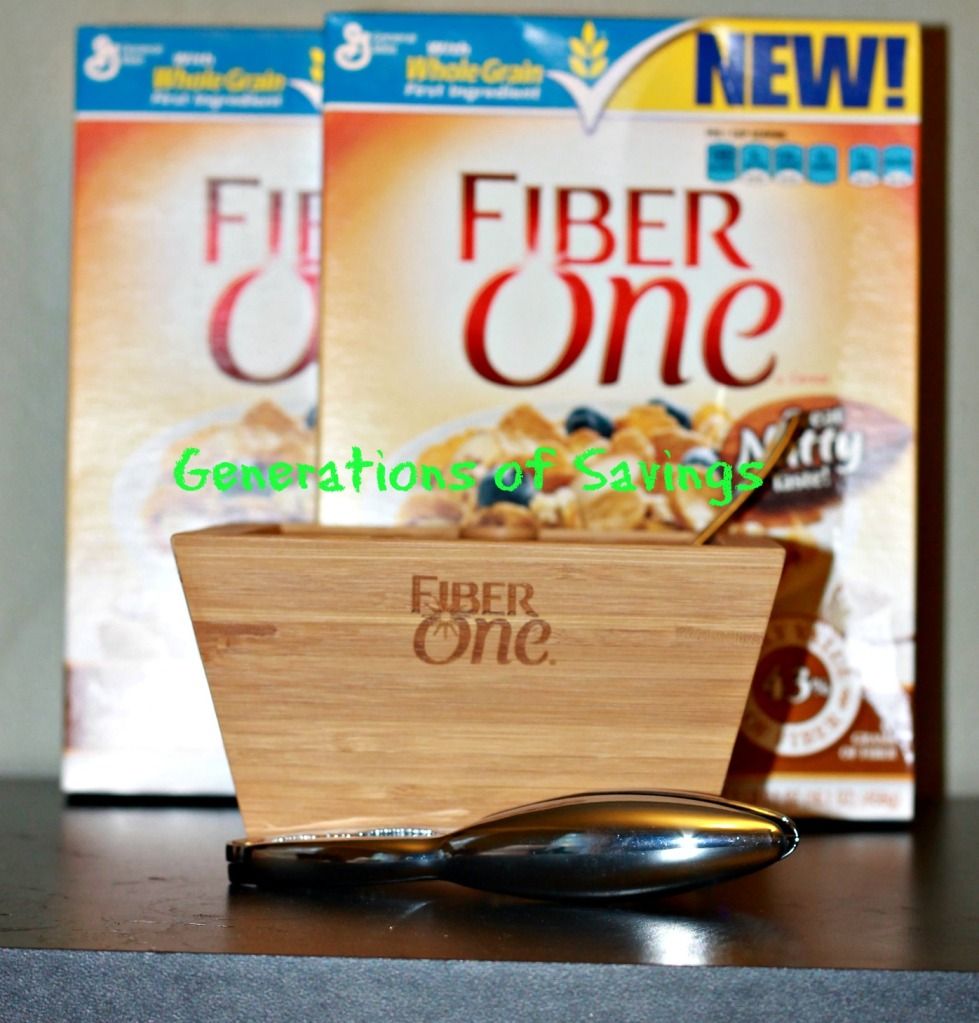 I think its pretty awesome that my family is eating something healthy and loving it. Fiber One Nutty Clusters & Almonds contains 11 grams of fiber (43% of the Daily Value), 23 grams of whole grain (at least 48 recommended daily), and 180 calories per serving. 180 calories? That is nothing! I wont feel guilty about eating two bowls knowing that.  It is full of delicious crunchy nut clusters, real sliced almonds and whole grain flakes. Kinda sweet and crunchy at the same time. You can visit Fiber One on Facebook to find out more about their awesome products and promotions!
You can visit http://bit.ly/Fiber1NCAcoupon to download a printable coupon for $1.25 off one box of Fiber One Nutty Clusters & Almonds cereal today!
You can enter on to win the 2 boxes of Fiber One Nutty Clusters and a 'Nut' Bowl & Spoon by entering one the Rafflecoptor form below. This giveaway will end 9/6 at 10:59 pm CST.
a Rafflecopter giveaway

"Disclosure: The product, gift pack, information, and additional sample have all been provided by General Mills through MyBlogSpark."