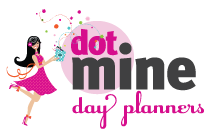 I am beyond disorganized. They should have a new word to describe people like me really. Maybe if they roll words like disorganized, crazy, random, and dorky together they can come up with something. So anything that can help me not be me is super welcome. I recently received a planner from Dot.Mine Day Planners. I really like planners and organizers for obvious reasons (hint, I am incredibly disorganized). I am not fond of the color purple (I hate it) but I can deal since its such a nice planner.  I received the Family_Time.Mine planner pictured above. I cant even count the reasons why I love this planner so much.
I like that it has a nice pocket in the back for receipts or in my case, flyers and press materials for up coming reviews.  I am planning on using this for my blog work since that is the area I am most disorganized in. This way when it comes time to write my review (which I will handily put on the calendar) I can have my materials I need close by.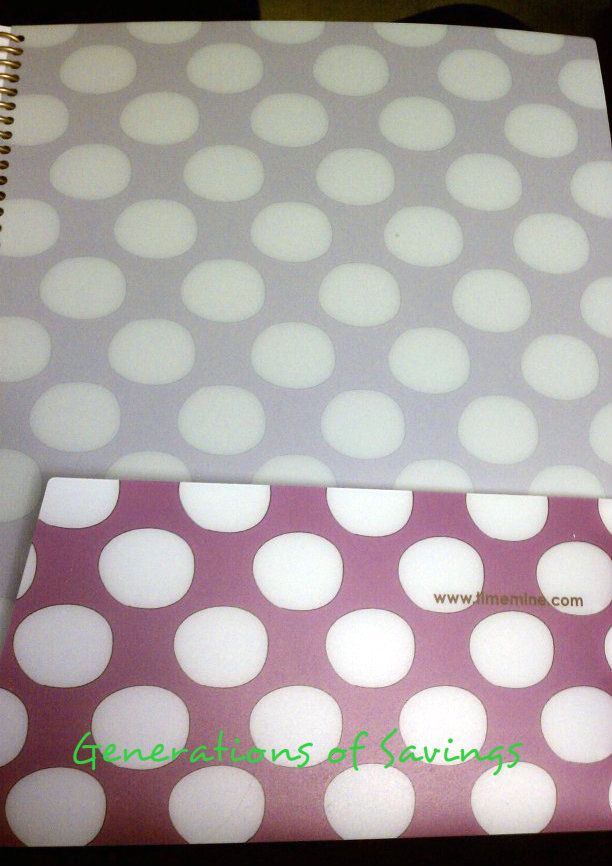 I also really like how it has the month laid out on two pages with large boxes. I always feel like I dont have enough room to write down what I need in most planners. I also like how it also has it weekly as well and it has a list on the side of the weekly pages for groceries or things like that.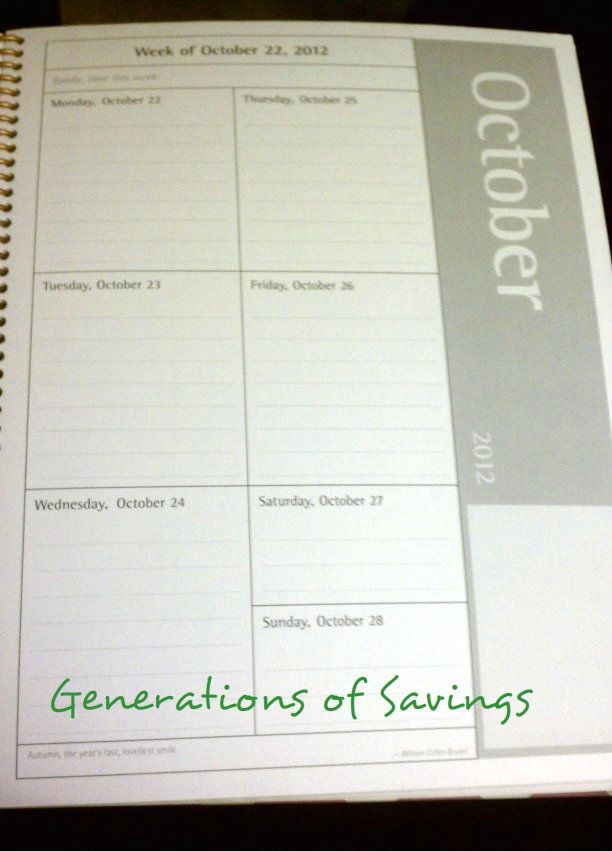 And I also like the included stickers even though I probably wont ever get to use half of them. My children have already taken some of them from me and will probably sneak the rest out before I get a chance to use them. I think stickers has flair and fun to organization.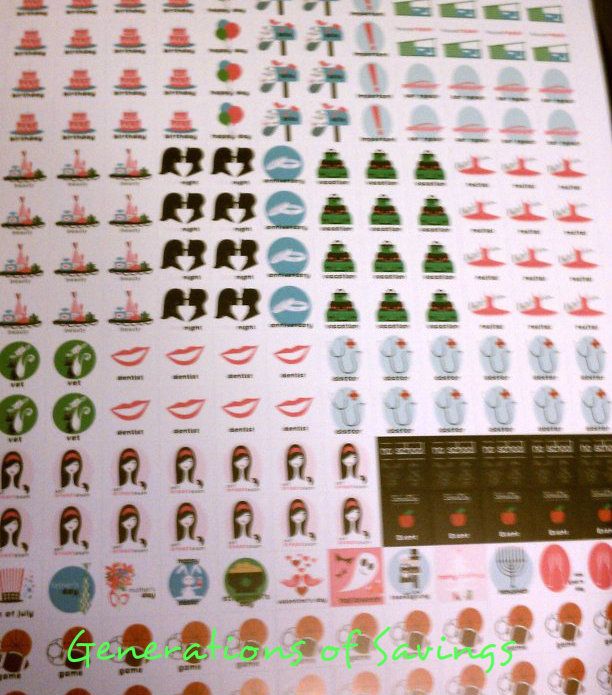 There is a personal information page in the front in case it gets lost. There is also several pages in the back for personal information such as babysitters, banks, teachers, doctors, etc. Dot.Mine has several other great designs for planners on their website.  You should check them out! They have 17 month planners which is awesome to me because you can keep it for so long! I think every blogger should have one. I also think they would be awesome for moms because it has so much room to keep up with all the randomness of a mom's life!
You can find out more about Dot.Mine and get organized yourself on their website, like them on Facebook, follow them on Pinterest, or follow them on Twitter. 
Also, be on the lookout tomorrow for a giveaway for your own Dot.Mine planner! 
I received this product as part of a
Karma Media
campaign
. All opinions are 100% mine.