This post is sponsored by Savings.com to talk about Community Coffee at Sam's Club. As always, all opinions are my own. 
Nothing tops the steamy goodness of a great cup of coffee. So many different types, so many flavors, so many awesome coffee mugs. Except maybe getting your holiday shopping done before the last minute. And coffee mugs and coffee could be on that list. We went shopping at our local Sam's Club this past weekend to try to put a dent in our shopping list. I love how I can shop for groceries and for presents at the same place. I also love how well the prices are there! Right now Savings.com has an exclusive deal on Sam's Club memberships, Get $15 eGift Card with New Membership! 
I also love how I can get what we all need at Sam's Club. Awesome deals on Community Coffee!  And you can get even more deals if you get the Valpak envelope! Open it up for more info on Community Coffee at Sam's Club. I know I love my coffee. I prefer the breakfast blend with lots of cream and sugar and sometimes whipped cream on top if its cold outside. I like what I like. It's hard for me to try new things once I love something so much but I do like trying new whipped creams on top sometimes in the winter months. Have you seen the peppermint creme whipped cream? It's delicious! Or the eggnog kind? Wow.
Do you decorate your coffee? I don't know how really but I love decorated cups so I asked my friends to show me how they do it or how they like theirs done.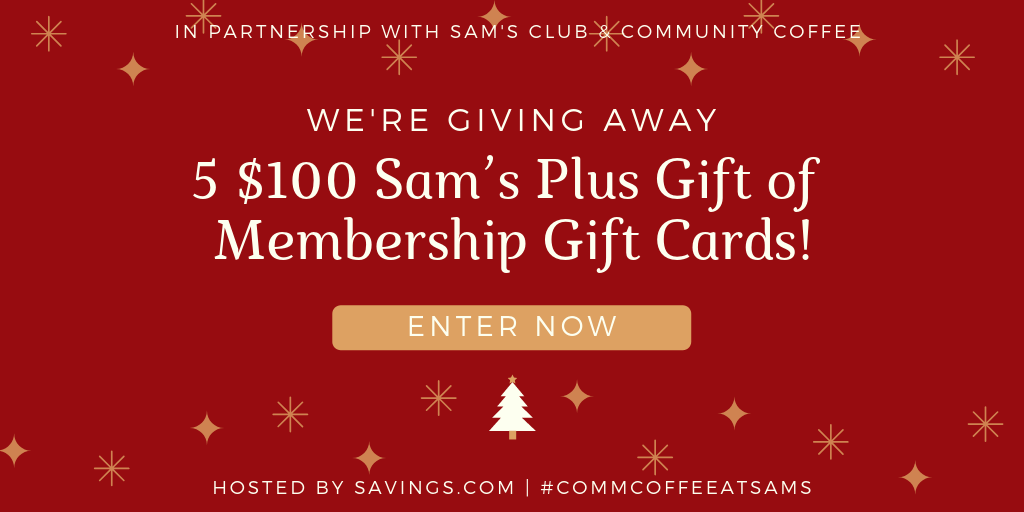 Savings.com is giving away (5) $100 Sam's Plus Gift of Membership gift cards to promote the great prices that Sam's Club offers on Community Coffee products!  The giveaway ends on December 31st at 11:59 PM ET, so make sure you enter today!
How do you enjoy your coffee? Well any of the ways you enjoy it, I hope you have a great holiday season from me and my friend Christin (way better than the world's okayest mom)