I recently had the chance to try the new Betty Crocker Cereal Muffin Mixes at home and they are delicious! MyBlogSpark sent me an amazing package of all three flavors. I tried the Cinnamon Toast Crunch first because that is my husband's favorite cereal.  He ate two of them before dinner and two more after dinner so I am guessing he loved them just as much as I did. Big E is a man of few words but I can always tell when he likes my cooking.   We tried the Cocco Puffs and Reese Puffs the next time because I had some guests over.  Two dozen muffins were gone within an hour after dinner so they were very well received by my friends and family.  They are fun and easy to make with a great taste that your family will love!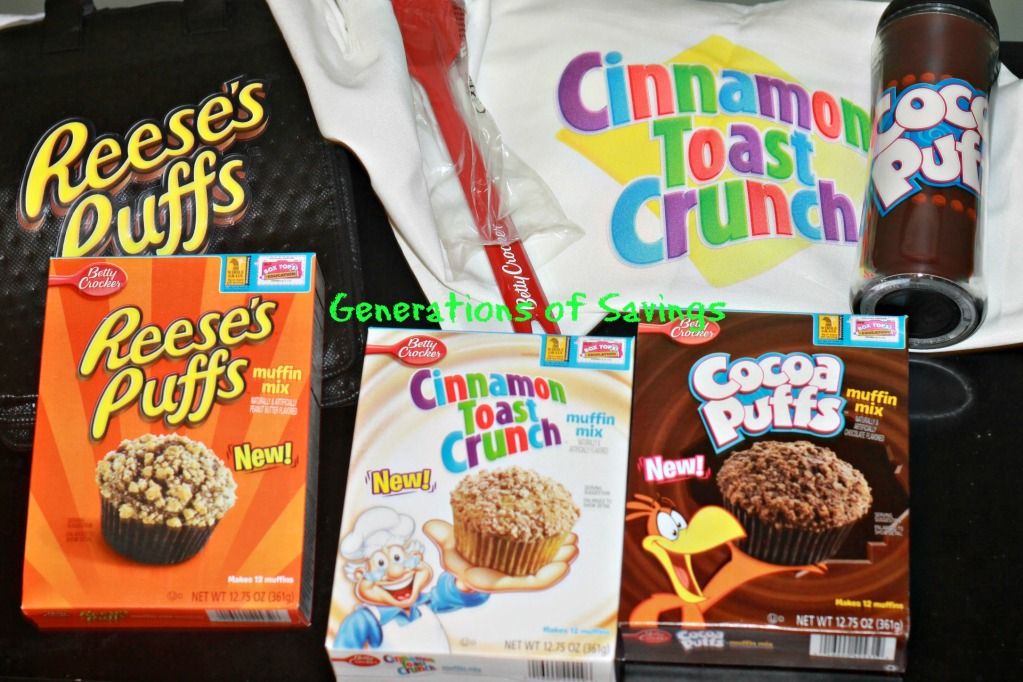 You can visit http://bit.ly/CMcoupon to download a printable coupon for $.80 off one package of any variety of Cereal Muffin Mix! That is super amazing since they are pretty inexpensive to start with.
To find out more about the Cereal Muffin Mix and other great products, you can connect with Betty Crocker by the below links:
The product, gift pack, information, and additional sample have been provided by Betty Crocker through MyBlogSpark. As always, all opinions are my own.