Little E has recently begun to enjoy his toys more. I mean, of course he loved his toys but he loved them because they made noise or felt a certain way. Now he likes them because he can do things with them. He loves the wooden toys at the doctors office. In fact, I have never met a kid who did not love those toys. I have even found myself playing with them a time or two.  Anatex was one of our amazing sponsors for the Back to School Blast and they were awesome enough to send us a Deluxe Mini Play Activity Cube Wooden Activity Toy for Baby E to play with.

It came fully assembled in the box which is great for me since Big E is always at work and I am on my own when it comes to putting things together. The wood is nice and smooth with no rough edges. It's almost just like the one we have in our doctor's office except this one has the alphabet on one side. That is going to come in handy really soon when I am teaching Baby E his letters. It features the Mini Rollercoaster Express, Pathfinder, Counting Abacus, Fun Gears, and Learn the Alphabet. Baby E likes to move the pathfinder pegs all around and up and down. I like the Fun Gears the best because they remind me of being a child. Its a gorgeous toy that I would recommend for any household.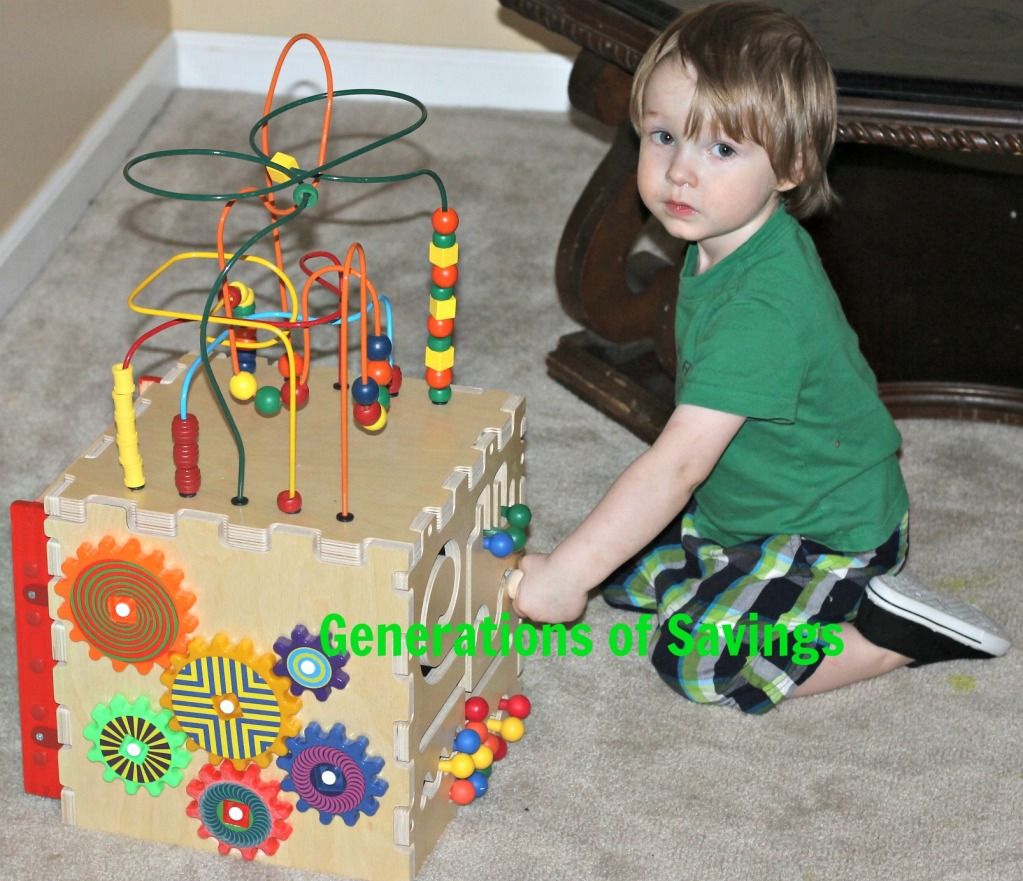 You can also check out Anatex on Facebook to keep up with product news and promotions.