Being from the South, I feel like I am an iced tea connoisseur. I have had so many different types of tea and the only rule down here is that they better be sweet.  I have several friends who are into chai teas and whipped green tea. I haven't ever really been a fan of those types of tea but I will try anything once. When I was given the chance to review the Tea-Over-Ice Brewing Pitcher by Tea Forte, I was super excited! Besides having one of the most lovely websites I have ever seen because of their great products, they are incredibly affordable so right up my alley! I was going to serve my friends some delicious tea and have a cute little party!  Once I received it, I wanted to try it out right away but sadly, everyone was working and could not come over. Darn them for having lives over than being my friend. Joking. Well, kind of. I had to brew some as soon as I got it out of the package!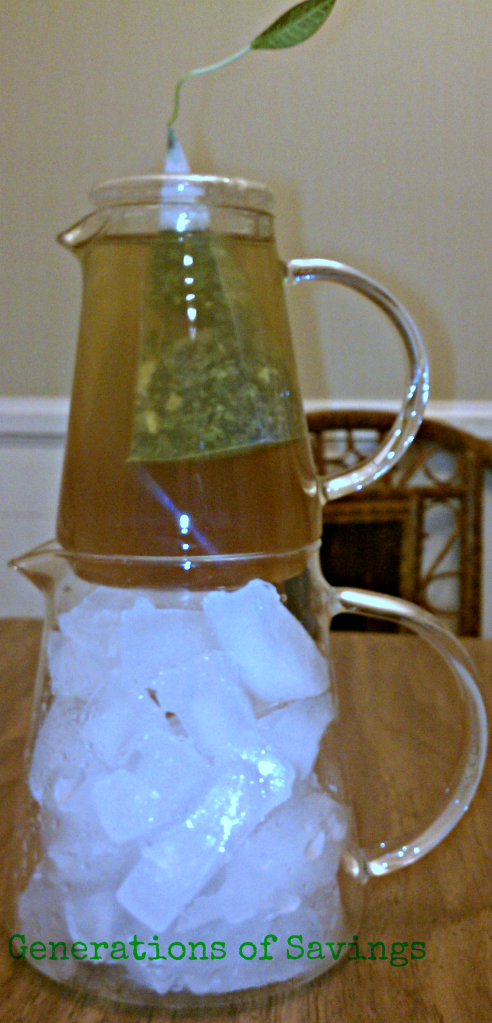 Tea Forte was also kind enough to send me a Nantucket Sampler pack which includes 5 tasty tea blends: Celon Gold, Lavender Citrus, Raspberry Nectar, White Ginger Pear, and Blackberry Pomegranate.
I tried the White Ginger Pear first because I love pears! I made Big E sit in there with me and have a civilized conversation over the tea brewing. My favorite tea of all the flavors is the Blackberry Pomegranate. It only 'brews' for 3-5 minutes and then its chilled over the ice. Is that not a cool design? Everything you need right there! All you need to do is boil some water and then pour it over the infuser you have selected and voila! Everything is done. All you need to do after that is wait for it to brew and then pour over the ice and enjoy!  The White Ginger Pear doesn't have much caffeine in it so I didn't feel too guilty over the sugar I added. Baby E was unsure at first but then he enjoyed some tea with me.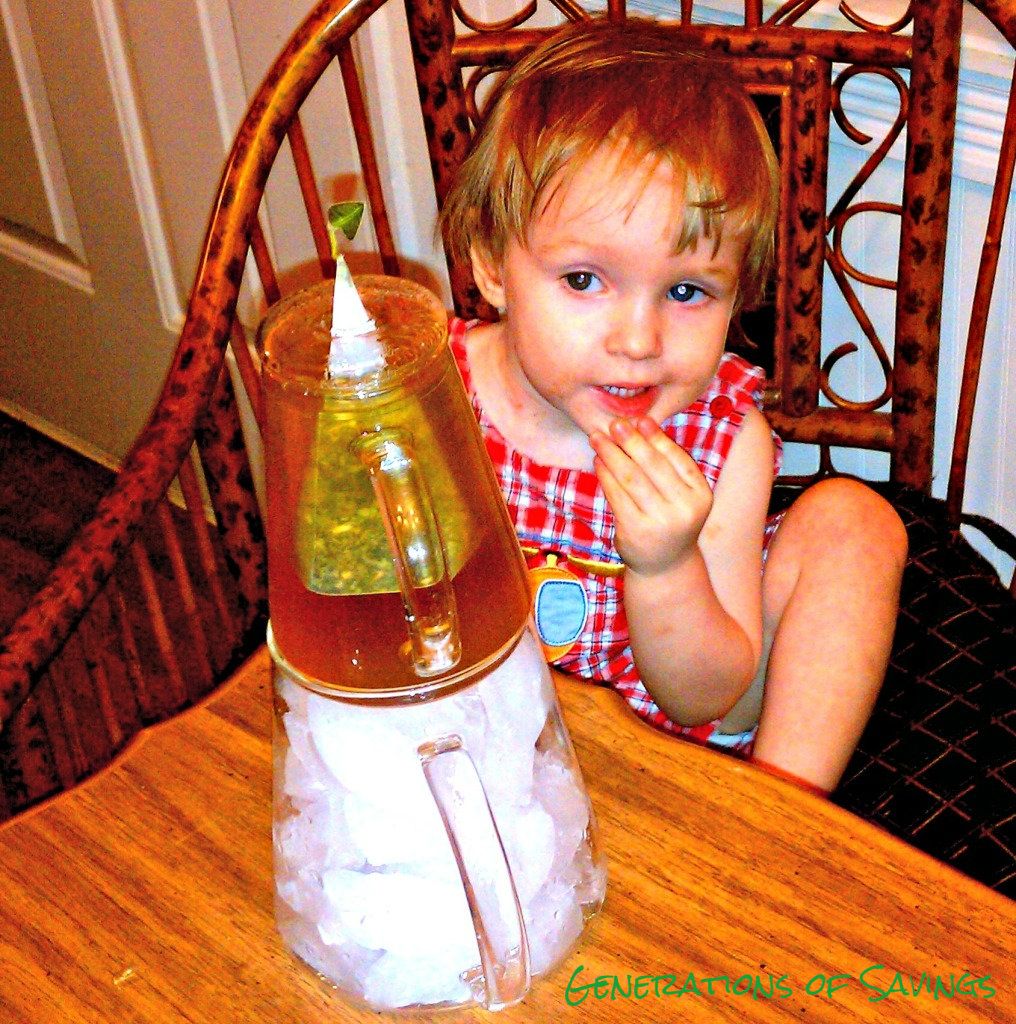 You can connect with Tea Forte on their website, on their Facebook, and on Twitter to keep up with new products and promotions!  Right now during June which is National Ice Tea Month, you will receive a FREE set of Iced Tea Glasses, which is a $15 value, when you purchase the Tea Over Ice Brewing Pitcher and 5-pack of Tea Over Ice when you purchase from the Tea Forte website. You can also buy the Tea-Over-Ice Brewing Pitcher online from Amazon for $29.95.