"Founded by French designer Rebecca Campora, 7 A.M.® ENFANT offers a wide selection of versatile, urban and stylish baby accessories combining good design, fashion and versatility."
All I can say is that they really do. 7 AM Enfant has so many things I want on their website. I could live there and buy something each week and still want more. All of their pieces are lovely and well made with the finest materials. Just because you are walking around with breastmilk on your blouse and baby food in your hair doesn't mean you cant still have the best of the best in baby accessories.  7 A.M. Enfant is a sponsor in our Fall Into Winter Giveaway Hop Event, and they will be giving away a Barcelona Diaper Bag from their Voyage Collection {color based on availability}, valued at $84! You can enter to win this bag on Prize Pack 2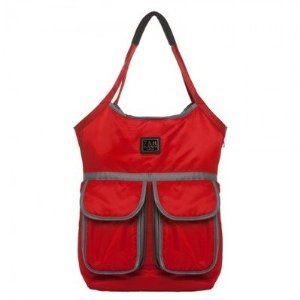 I could seriously just carry this whether I had a baby or not. My cohost for the Fall Into Winter Giveaway Hop got to review this awesome bag and she LOVES it! The thing I love most about her review, "Another feature is that there two ways to carry it – You can carry it with the two main straps/handles OR you can use the shoulder strap"  I love bags that are versatile like that. 7 AM Enfant has the cutest items. I really want one those cuddly jumpsuits for my next child. Or the adorable mittens they sell!
If you want more information about 7 AM Enfant you can check them out on Facebook or Twitter.
This is a sponsored review. As always, all opinions are my own.