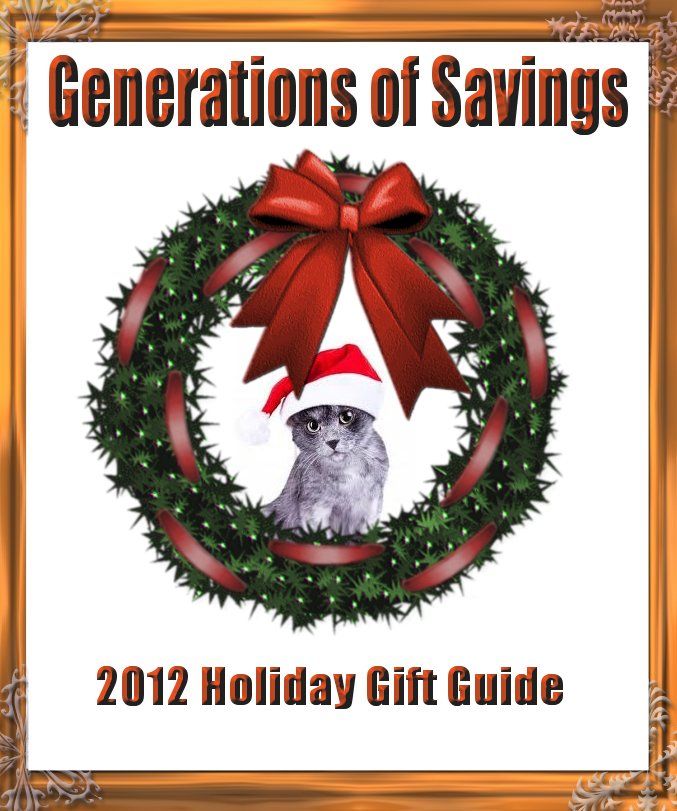 2012 Holiday Gift Guide Submissions are open!
Have your products featured on Generations of Savings Holiday Gift Gift 2012!
It is getting closer to the holidays and people are already talking about what to get each other! We would love to feature your product on our Holiday Gift Guide so that it can get better focus for the 2012 Holiday Season!  One stop 'shopping' on our page so that people can find something for everyone and find the best way to get it by the holidays!! We want to have this year's most awesome and hottest items so that everyone can find a gift for anyone in their life!
Gift Guide Categories:
Gifts For Babies & Toddlers
Gifts For Kids Ages (4 – 12)
Gifts For Teens
Gifts For Men
Gifts For Women
Gifts For Pregnancy/Breastfeeding
Gifts For Everyone
Gifts For the Home
We are open to suggestions of products including:
Toys & Books
Entertainment such as movies, dvds, video games
Furniture
Clothing/Accessories/Shoes
Beauty
Gadgets (technology)
Food /Drinks
Appliances
Health/Fitness
This gift guide will go live on November 15th and will be up until January.  We are accepting submissions well into December (exact date to be set) but products will be featured in a first come/first served basis.  We are also willing to work with companies on after the holidays sales/deals sponsored posts. We have several options available for being featured so please fill out the below form or email us today!